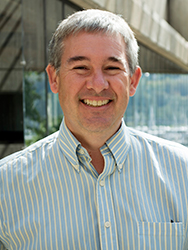 For nearly 50 years, the University of Washington (UW) Department of Epidemiology (Epi) has worked to confront the major public health challenges we face. For the last 15 years, I have had an opportunity to be a part of the transformative impact this department has had at the local, national and international level through our excellence in education and research. 
Over the last century, we have been fortunate to witness the advances in knowledge, prevention, treatment and technology to tackle many public health problems like polio and measles, but we still battle with longstanding diseases like malaria and cancer and new challenges in emerging diseases like Zika and Ebola. In addition, public health is at risk due to elevating environmental dangers and social challenges, including poverty, gun violence, obesity, and humanitarian crises. 
UW Epidemiology provides the critical education and leadership to tackle tough challenges and to develop the next generation of leaders and visionaries in public health. Quality teaching and research have been at the heart of everything we do. We have over 60 graduate level courses and 6 undergraduate courses, providing instruction on epidemiologic methods and approaches to a range of health problems and important population exposures. We have more than 60 core faculty at the cutting edge of research regarding critical public health topics such as infectious diseases, mental health, cardiovascular disease, cancer, maternal and child health, injuries and violence, nutrition, aging, and environmental, social and genetic determinants of health. 
Through our special centers and programs, like the Strategic Analysis, Research and Training Center (START) and the Student Epidemic Action Leaders (SEAL) team, we provide opportunities for students to address real world problems and lead creative solutions. In addition, we are fortunate to have strong collaborations locally with our colleagues at the Fred Hutchinson Cancer Research Center, Kaiser Permanent Washington Health Research Institute, the Harborview Injury Prevention and Research Center, the Veterans' Affairs Puget Sound Health Care System, the Washington State Department of Health, the Seattle-King County Department of Health, the Bill and Melinda Gates Foundation, and elsewhere, and many of our core faculty conduct research in collaboration with colleagues across the globe.
We look forward to the next 50 years and all that we will collectively accomplish to confront the major public health challenges we all face. 
Stephen Hawes, PhD, MS
Professor and Chair