About
Strategic Plan 2022–2025
In 2021, the University of Washington Department of Epidemiology (UW Epi) embarked on a strategic planning process, engaging students, staff, faculty, and partners, and reflecting on our department's mission, commitment to anti-racism, and envisioning a future for UW Epi that aligns around our values of equity, impact, and innovation.
The resulting goals outlined in our 2022–2025 Strategic Plan are ambitious and achievable. We heard the call from our community to do better in identifying our role in longstanding inequities and then acting to undo them. With a clearer understanding of what success looks like, together we can outline the strategies to get there.
The next three years will require all of our participation and openness to growth. Thank you to everyone who has influenced, challenged, and inspired us to dream bigger as we envision the future of UW Epi, one which maximizes our contribution to our field and the world.
Strategic Vision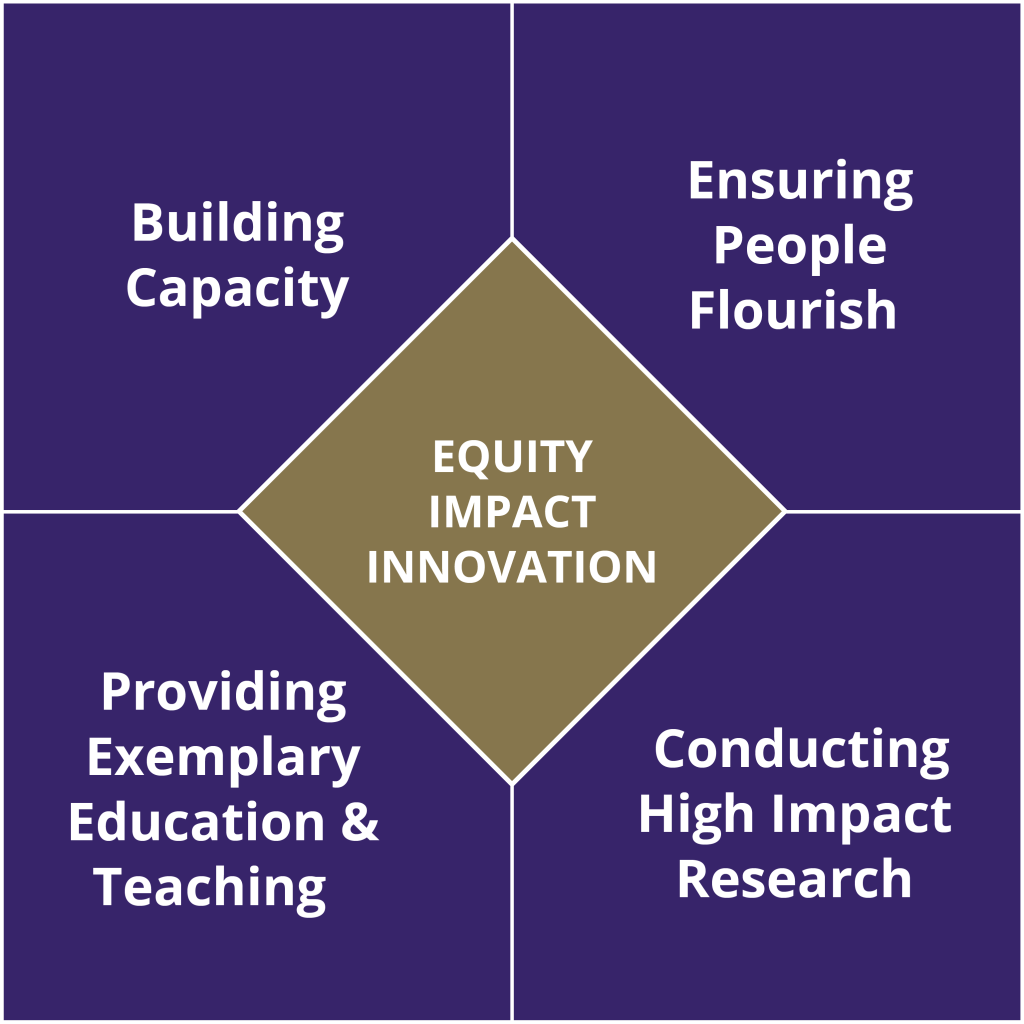 Please contact Cassie Atkinson-Edwards with any questions regarding the strategic plan.