Admissions
Admitted Student Visit Days
Epi Admitted Student Visit Days will take place on Thursday, March 2, and Friday, March 3, 2023. View a campus map with relevant buildings marked.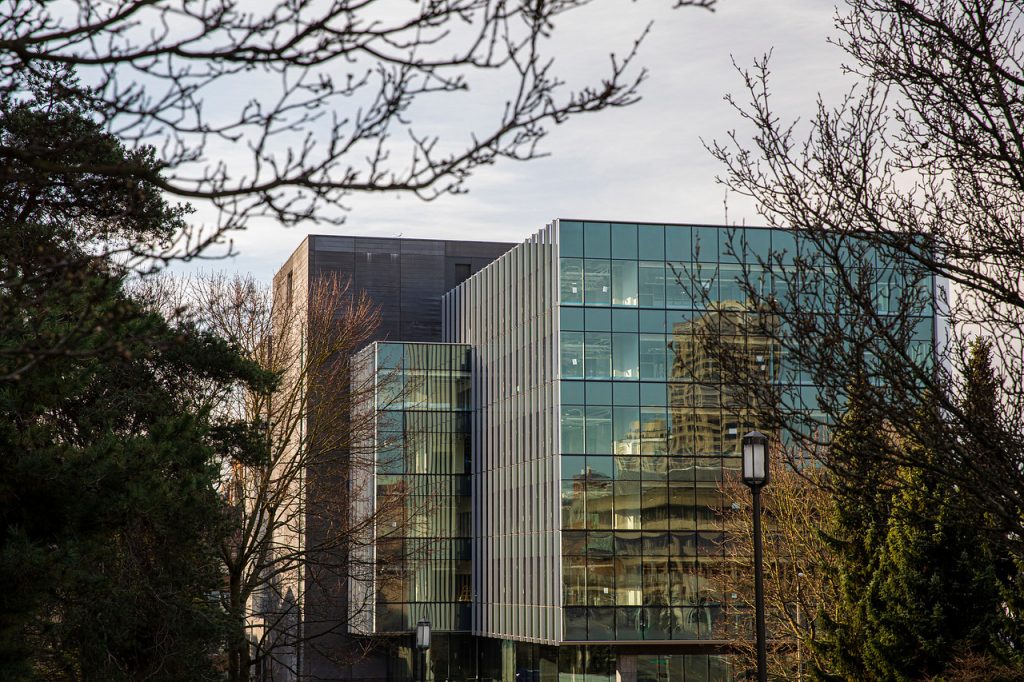 Ahead of Visit Days, there are ways that you can familiarize yourself with our campus through a variety of virtual tours. These include a virtual general campus tour, a housing and dining tour, an Indigenous walking tour, a library tour, and a variety of video campus tours, as well as a photo/info tour of the Hans Rosling Center home of the School of Public Health. You may also want to check out the UW Plan Your Visit website.
See a list of hotels below the Registration and Agenda.
The RSVP for Visit Days is now closed. If you didn't RSVP for a particular event, or any events, but your plans change at the last minute allowing you to attend, you are still welcome to join us. Please contact John Paulson at epi@uw.edu to let him know if that is the case for you.
10:15-11:00 AM – CHECK-IN | Hans Rosling Center (HRC) 280 – above 1st floor Starbucks
Pick up your Visit Days materials and get acquainted with the Hans Rosling Center. We will have coffee, tea, and pastries available.
11:10-11:25 AM – GUIDED WALK TO EPI 513 | Leaves from HRC 280
The Health Sciences Building requires keycard access. Walk with us and we can show you where to go and provide access.
11:30-12:20 PM – EPI 513 EPIDEMIOLOGIC METHODS II | Hogness Auditorium (Health Sciences Building Room A-420)
This course is part of the Department of Epidemiology's core methodology curriculum. Join current students and observe how one of our most popular courses is taught.
12:20-12:30 PM – GUIDED WALK TO LUNCH
12:30-2:00 PM – SPH DEAN'S OFFICE LUNCHEON | Foege Building Vista Cafe
Join admitted graduate students from multiple departments and programs across the UW School of Public Health for a lunch provided by the SPH Dean's Office (Indian cuisine). Meet Dean Hilary Godwin and members of the Dean's Office staff.
2:00-4:15 PM – VARIOUS, OPTIONAL ON-CAMPUS ACTIVITIES

In addition to a guided campus tour, which will begin at 2:30pm, there are many options for getting to know the UW campus such as visiting the Henry Art Gallery, Suzallo Library, Indigenous Walking Tour of campus, HUB Games, general campus tour. Additionally, this would be a potential time for you to set up a meeting with an individual faculty member of interest. You are also welcome to join the EPIC Spaces student group on the HRC 8th floor for informal conversation, relaxation, etc. More info about all of these to come after RSVP's have been collected.
4:15-5:45 PM – EPI VISIT DAYS RECEPTION | HRC 8TH FLOOR
Celebrate your admission to our program and visit with fellow Epi admitted students, current students, faculty and staff over snacks and beverages provided by the Department of Epidemiology.
6:00-8:30 PM – EPI EQUITY, DIVERSITY, and INCLUSION COMMITTEE HOSTED DINNER | Foege Genome Sciences Building
More info and an RSVP specifically for this event will be communicated directly from the Epi EDI Committee.
Friday, March 3

9:00-9:30 AM – CHECK-IN & CONTINENTAL BREAKFAST | South Campus Center (SOCC) 316
Check-in for those who arrive on Friday.  Continental breakfast provided.
9:30-10:30 AM – START CENTER INFORMATION SESSION | SOCC 316
Introduction to the Strategic Analysis, Research & Training (START) Center.
10:30-10:45 AM – BREAK
Check-in for those who arrive on Friday and do not attend the breakfast/START Center Info Session.
10:45-12:00 PM – UW EPI ESSENTIALS | SOCC 316
Epi Department Chair, Stephen Hawes and Epi Graduate Program Director, Stephen Schwartz will share information about the Department, our programs and curriculum, the research and work of our faculty and students, and opportunities available to you as a UW Epi student. A current PhD student will share their experiences in the program and an overview of their research. Our Epi Equity, Diversity, and Inclusion (EDI) co-chairs will talk about their work in the department and opportunities to be involved.
12:00-12:15 PM – BREAK
12:15-1:00 PM – LUNCH WITH EPI FACULTY | SOCC 316

Join us for lunch provided by the Department of Epidemiology. Epi faculty members will also join for informal conversation.
1:00-2:30 PM – RESEARCH FAIR | SOCC 316
This is an opportunity to meet Epi faculty members representing a variety of research areas. Use this time to explore your research interests, learn about the faculty member's work, and potential research opportunities. Please note, this is not typically a time when specific funding offers are discussed or made.
2:30-3:00 PM – BREAK
2:45-3:15 PM – GUIDED WALK TO HRC AND ESCORT TO BREAKOUT SESSIONS
3:15-4:15 PM – BREAKOUT SESSIONS BY DEGREE PROGRAM | HRC – specific rooms below

This session is designed for you to ask questions about your program, life in Seattle, strategies for finding funding, etc. in a more intimate setting with Epi faculty and current students.
MPH – HRC 101
MS – HRC 402
PhD – HRC 250
4:15-4:30 PM – BREAK
4:30-6:00 PM – EPI VISIT DAYS CLOSING RECEPTION | HRC 8TH FLOOR
Faculty participating in the Research Fair will be listed in this space once we have a full list of everyone who will attend.

| | | |
| --- | --- | --- |
| Name | Interest Area(s) | |
| Walter Kukull | Neuroepi, dementia, Alzheimer's disease | |
| Amanda Phipps | Cancer Epi, Molecular Epi | |
| Steve Schwartz | Cancer Epi – Genetic/Lifestyle/Environmental risk factors | |
| Susan Heckbert | Clinical Epi – Aging/Cardiovascular Disease/Genetics | |
| Anjum Hajat | Health Disparities – Air pollution/Stress/Financial instability | |
| Christine Khosropour | STI/HIV Prevention, Public Health Practice | |
| Jen Balkus | Vaginal health, STI's in women, HIV prevention | |
| Steve Hawes | HPV, STI's/HIV, Global Health | |
| Daniel Enquobahrie | Maternal and Child Health, Cardiovascular Epi, Genetic Epi | |
| Alison Fohner | Genetic Epi, Informatics, Healthcare disparities | |
| Scott McClelland | Global Health, STI/HIV | |
| Mary Kernic | Intimate partner violence, Social disparities, Psychiatric Epi | |
| | | |
| | | |
| | | |
| | | |
| | | |
| | | |
| | | |
| | | |
| | | |
| | | |
| | | |
| | | |
| | | |
| | | |
| | | |
Here is a non-comprehensive listing of hotels either within walking distance of campus, or in the vicinity of the light rail which has a stop on the UW campus.
Northgate Hotels
University District Hotels
Downtown Hotels
Pioneer Square Hotels
International District Hotels
Stadium Hotels