Apply
Visit Days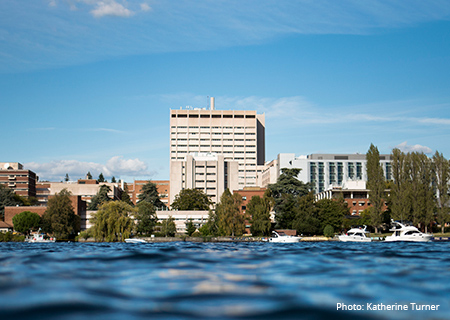 Congratulations on your admission to the UW Department of Epidemiology!
We hope you will join us on March 4 and March 5, 2021 for Epi Admitted Student Visit Days. This two-day event will give you the opportunity to meet members of our faculty, students, and staff; learn about your degree program, and the exciting research being done in the department. All events listed below will be held remotely via Zoom. John Paulson will communicate with you directly to provide Zoom links. We will record the sessions that lend themselves to recording and post them for later viewing.
We look forward to meeting you!
Thursday, March 4
8:30 am – 9:30 am | UW Epi Essentials
Department Chair, Steve Hawes, and Graduate Program Director, Steve Schwartz, will present essential information about the Department, the School of Public Health, associated institutions, and Epi graduate programs.
10:00 am – 11:00 am | Degree program Q&A sessions
Faculty members and current students will lead these sessions. You will have the opportunity to ask any questions you may have and hear from faculty and students about their experiences in the Department.
11:30 am – 12:20 pm | EPI 513 Epidemiologic Methods II
EPI 513 is one of the core methodology courses you will be taking if you choose to study at the University of Washington. Ali Rowhani-Rahbar, primary co-instructor of the EPI 512/EPI 513 course sequence along with Amanda Phipps, will be presenting a lecture on quasi-experimental studies during this session.
Friday, March 5
9:00 am – 10:30 am | Research Fair
During this session, you will have an opportunity to meet Epi faculty members representing a variety of research areas. Use this time to explore your research interests, learn about the faculty member's work and research opportunities they might have. This is not an event during which you will find funding, rather it's a time to get familiar with faculty you may be interested in working with.
10:45 am – 11:30 am | Wrap-up
An opportunity for final questions, some socializing, and final remarks.
Please RSVP at the link below if you plan to attend any of our Visit Days activities listed above. If you don't RSVP for a particular event, or any events, but your plans change at the last minute allowing you to attend, you are still welcome to join us. Please contact John Paulson at epi@uw.edu if you have questions.