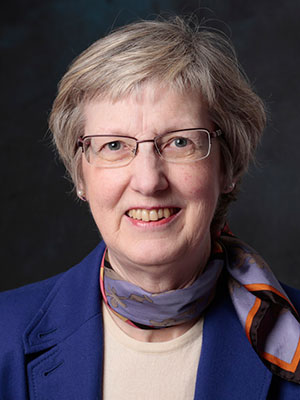 Senior Associate Dean, School of Public Health
Professor, Epidemiology
Adjunct Professor, Health Services

Member, Cancer Prevention Program, Public Health Sciences, Fred Hutchinson Cancer Research Center

Education
PhD
Epidemiology, University of London (UK), 1981
MSc
Statistics, University of Sussex (UK), 1971
MA
Mathematics, University of Cambridge, 1974
Contact Info
Box 357230
School of Public Health
F-358 B Health Sciences Building
Seattle, WA 98195
Tel: 206-543-9512
beresfrd@uw.edu
Fred Hutchinson Cancer Research Center
Office M4_B845
Box 358080
Cancer Prevention, Arnold Building
1100 Fairview Ave N.,
PO Box 19024, Mailstop: M3-B232
Seattle, WA 98109
Tel: 206-667-4793
http://www.fhcrc.org/science/phs/cprp/
Dr. Beresford has more than forty years of experience in socio-medical and epidemiological research. She is well known for her leadership role in the Women's Health Initiative, particularly of the Dietary Modification Advisory Committee, and of the WHI Seattle Clinical Center, and remains active in that study as part of the Publications and Presentations Committee and of the Clinical Coordinating Center. She has also made a significant contribution in studies directly aimed to reduce health disparities. Dr. Beresford has directed five different worksite randomized trials of community and individual interventions to improve dietary choices and reduce obesity, especially among blue collar worksites. Her work in socioeconomic disparities in obesity has contributed to her strong reputation in multilevel studies and in mediation analyses, leading to additional multilevel intervention studies with Latinas and with members of the Navajo Nation. She has published more than 200 articles on chronic disease with nutritional, behavioral or socio-behavioral areas of focus.
I am Professor of Epidemiology at the University of Washington, with additional appointments in health services and nutritional sciences, and am a full member at the Fred Hutchinson Research Center. I am an expert on nutritional epidemiology, social determinants of health, methods of research, and prevention/health promotion. I bring more than forty years of experience in sociomedical and epidemiological research, first as a medical statistician and then as an epidemiologist.
Projects
Worksite randomized trials of behavioral interventions
Socioeconomic status and Obesity in women
Women's Health Initiative
Nutrition and Physical Activity Assessment
Breast cancer disparities in Latinas
Cancer-related public health interventions in underserved communities
Links
Research Interests
Dr. Beresford's research interests are in the areas of nutritional epidemiology and chronic disease prevention. Her work is specifically designed to improve the scientific basis for public health policy and recommendations concerning dietary intake, physical activity and intake of folic acid levels. She has been Principal Investigator on numerous individual and group randomized trials of dietary behavior intervention.

Dr. Beresford has been an investigator with the Women's Health Initiative since its inception, contributing to the intervention design in the Dietary Modification trial, and is lead author of one of the primary results papers of the randomized trial, namely the low fat dietary pattern and risk of colorectal cancer. She was a member of the Committee on Identifying and Assessing Unintended Effects of Genetically Engineered Foods on Human Health, National Academy of Sciences, 2002 2004, and an invited speaker at the Institute of Medicine's workshop on Managing Food-related Risks in 2005. She served as President of the American Epidemiological Society from 2007 to 2008.

In 2015, she was elected to the Washington State Academy of Sciences.

Her research focus in the science of changing behavior on a population level has involved many interdisciplinary collaborations. The development and evaluation of obesity prevention interventions in worksites, using rigorous group randomized trial design and collaborative principles with participating worksites, provides one such example. She remains active in worksite based health promotion research, in methodological studies related to nutrition and physical activity assessment, and has NCI funding in health disparities research in cancer population based studies, including working with Latinas and Native Americans.
Teaching Interests
Dr. Beresford founded and now co-teaches the course EPI 538/NUTR 538, "Nutritional Epidemiology" currently offered in Autumn quarter. She co-authored the book chapter entitled Nutritional Epidemiology in the recent series in Public Health Nutrition. Offered in Winter quarter, she co-teaches EPI 548/HSERV 548, "Social Determinants of Health: Research Methods."
Publications
In The News
Six UW faculty elected to the Washington State Academy of Sciences
UW News, 07/28/2017
Increasing vegetation through education
The Daily, 05/15/2017
UW Project Boosts Health through Community Gardens in Navajo Nation
UW School of Public Health News, 03/02/2017