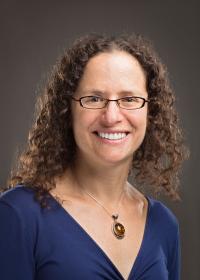 Professor, Medicine - Allergy and Infectious Dis.
Adjunct Professor, Epidemiology
Adjunct Professor, Global Health

Education
BA
Biology, Williams College, 1992
MD
Medicine (MD), Duke University, 1997
MPH
Epidemiology, University of Washington, 2004
Contact Info
University of Washington
Box 359931
Division of Allergy & Infectious Diseases
Harborview Medical Center
325 Ninth Avenue
Seattle, WA 98104
Tel: 206-744-8312
jstekler@uw.edu
Research Interests
Dr. Joanne Stekler's research centers on HIV testing and HIV prevention. She is a national expert on HIV tests, particularly focused on acute HIV infection and point-of-care testing. She started the first community-based clinic for HIV pre-exposure prophylaxis (PrEP) in Seattle and is currently working to increase access to PrEP and PrEP adherence across Washington State.
Publications
Wood BR, McMahan VM, Naismith K, Stockton JB, Delaney LA, Stekler JD. Knowledge, practices, and barriers to HIV pre-exposure prophylaxis (PrEP) prescribing among Washington State medical providers. Sex Transm Dis 2018 Jan 4

Stekler JD, Milne R, Payant R, Beck I, Herbeck J, Maust B, Deng W, Tapia K, Holte S, Maenza J, Stevens CE, Mullins JI, Collier AC, Frenkel LM. Transmission of HIV-1 drug resistance mutations within partner-pairs: A cross-sectional study of a primary HIV infection cohort. PLoS Med 2018 Mar 27; 15(3):e1002537. PMCID: PMC 5870941

Stekler JD, McMahan V, Ballinger L, Viquez L, Stockton J, Crutsinger-Perry E, Kern D, Scott JD. HIV pre-exposure prophylaxis (PrEP) prescribing through telemedicine. JAIDS 2018 Apr 15;77(5):e40-e42

Katz DA, Golden MR, Hughes JP, Farquhar C, Stekler JD. HIV Self-Testing Increases HIV Testing Frequency among High Risk Men Who Have Sex with Men: A Randomized Controlled Trial, accepted to JAIDS [original work].

Stekler JD, Tapia K, Maenza J, Stevens CE, Ure GA, O'Neal JD, Lane A, Mullins JI, Coombs RW, Holte S, Collier AC. No time to delay! Fiebig stages and referral in acute HIV infection: Seattle Primary Infection Program Experience. Accepted to AIDS Research and Human Retroviruses.
In The News
The new safe sex: How one HIV drug is changing lives
Crosscut, 12/01/2016
HIV Tests No Longer Just For High Risk Groups
KUOW, 04/30/2013