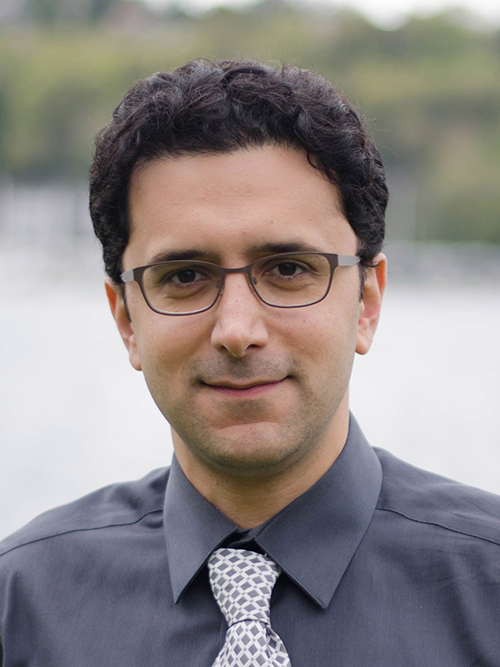 Associate Professor, Epidemiology
Adjunct Associate Professor, Pediatrics

Bartley Dobb Professor for the Study and Prevention of Violence, University of Washington
Curriculum Committee Chair, Department of Epidemiology, University of Washington

Education
PhD
Epidemiology, University of Washington, 2009
MD
Medicine, Mashhad University of Medical Sciences (Iran), 2002
MPH
Epidemiology, Yale University, 2005
Contact Info
University of Washington
Office F-250D
Box 357236
Department of Epidemiology
Health Sciences Building
Seattle, WA 98195
Tel: 206-221-1602
rowhani@uw.edu
Harborview Injury Prevention & Research Center
Office 4058
Box 359960
Patricia Bracelin Steel Memorial Building
401 Braodway, 4th Floor
Seattle, WA 98122
Tel: 206-744-9437

Research Interests
Ali Rowhani-Rahbar is the Bartley Dobb Professor for the Study and Prevention of Violence at the University of Washington. He is the Violence Prevention Section Leader at the Harborview Injury Prevention & Research Center. His epidemiologic studies have spanned across multiple forms of violence including firearm violence, youth violence, bullying, child maltreatment, intimate partner violence, and suicide. Dr. Rowhani-Rahbar investigates violent victimization and perpetration with an integrated public health and public safety approach. His research on inter-personal violence is specifically focused on the nexus of trauma and crime to inform interventions that prevent violence from occurring in the first place, promote healing following violence, and reduce recidivism. His research on self-directed violence is specifically focused on means safety. Dr. Rowhani-Rahbar has served on the American College of Emergency Physicians Technical Advisory Group on Firearm Violence Research, Firearms Subcommittee of Washington State Safer Homes Task Force for Suicide Prevention, and editorial board of the journal Injury Prevention. He has also served as an elected member of the Board of Directors of the Society for Advancement of Violence and Injury Research.
Teaching Interests
Dr. Rowhani-Rahbar co-teaches EPI 512 "Epidemiologic Methods I" in the Autumn Quarter and EPI 513 "Epidemiologic Methods II" in the Winter Quarter.

Dr. Rowhani-Rahbar has a special interest in epidemiologic methods pedagogy. He is the Chair of the Department of Epidemiology's Curriculum Committee and a member of the Education and Professional Development Committee of the Society for Epidemiologic Research.
Publications
In The News
Gun ownership associated with higher risk of suicide for soldiers
U.S. News and World Report, 06/07/2019
The potentially lifesaving difference in how a gun is stored
The New York Times, 05/13/2019
Opinion: What we know about school mass shootings since Columbine and how to prevent them
The Seattle Times, 04/19/2019