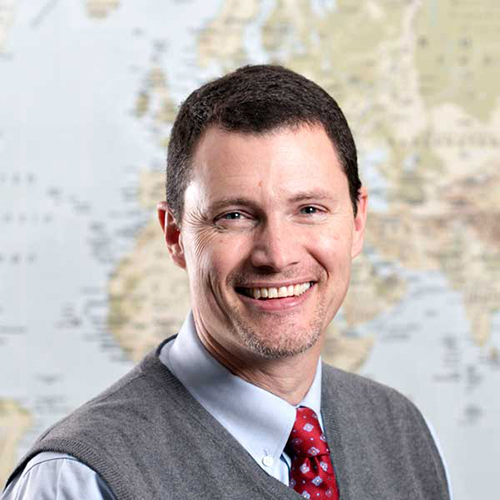 Professor, Medicine - Allergy and Infectious Dis.
Professor, Epidemiology
Professor, Global Health

Education
MD
Medicine, University of Washington, 1995
MPH
Epidemiology, University of Washington, 2001
BS
Biology, University of Washington, 1989
Contact Info
University of Washington
Box 359909
325 9th Avenue
Seattle, WA 98104
Tel: 206-543-4278
mcclell@uw.edu
Dr. McClelland is a Professor of Epidemiology, Medicine, and Global Health. He leads a trainee-driven research program linking Seattle and Kenya in collaboration with the Fred Hutchinson Cancer Research Center and the University of Nairobi (UON). Dr. McClelland's research spans a range of topics in HIV, STIs, women's health, key populations epidemiology, clinical trials, and implementation research.
Projects
Impact of peri-conceptual vaginal microbiota on the risk of spontaneous preterm birth
RCT of an IS approach to improve the rate of HIV testing in women presenting for family planning in Mombasa County, Kenya
Effect of antiretroviral therapy on infectivity and sexual risk behavior in Kenyan women
Prevalence, correlates, and clinical outcomes of HIV-1/HBV co-infected women receiving antiretroviral therapy
Polymorphisms in the CYP2B6 drug metabolizing enzymes, clinical outcomes, and adverse drug events in antiretroviral treated Kenyan women
Incidence and epidemiologic correlates of HIV-1 superinfection
Vaginal ecology and the risk of HIV-1 and STIs in women
Randomized trial of periodic presumptive treatment to reduce vaginal infections in women at risk for HIV-1 and STIs
Women's Lifecourse Events and HIV Transmission Potential: A Multidisciplinary Study
Links
Research Interests
Impact of periconceptual vaginal microbiota on women's risk of preterm birth
Randomized trial of an implementation science tool to integrate HIV testing into family planning services in Mombasa County, Kenya
Motivation matters! Randomized trial of theory-based, SMS to support treatment as prevention in high-risk women
Development of a point of care cervical cancer diagnostic platform for low-resource settings
Validation of collection Methods for high risk HPV Detection
Women's life course events & HIV transmission potential: A multidisciplinary study
Teaching Interests
Dr. McClelland leads the UW Global Health Clinical Elective program (UCONJ625), which includes clinical exchanges with programs in Kenya, Uganda, Malawi, Nepal, Nicaragua, and Peru. He is a regular lecturer in med 561 (Tropical Medicine), EPI 507/OBGYN590 (HIV and STDs in Women and Children), EPI 530 (AIDS, A Multidisciplinary Approach), and GH573 (Clinical Management of HIV).
Publications
In The News
Distinct vaginal bacteria linked to HIV risk
SPH News, 02/07/2018
Uncovering the female body's secret protection against HIV
PBS NewsHour, 08/19/2016