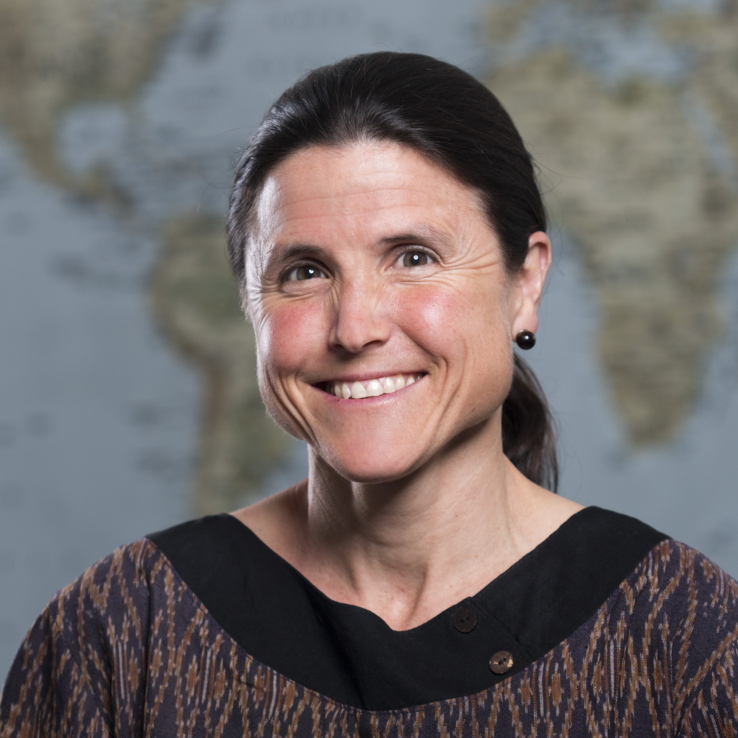 Vice Dean for Education, School of Public Health
Professor, Epidemiology
Professor, Global Health
Professor, Medicine - Allergy and Infectious Dis.

Education
MD
Harvard University, 1994
MPH
University of Washington, 2001
Contact Info
Box 359909
Ninth & Jefferson Building
325 9th Avenue
Seattle, WA 98104
Tel: 206-542-4278
cfarq@uw.edu
Dr. Carey Farquhar, MD, MPH, is a professor at the University of Washington in the Departments of Global Health, Medicine, and Epidemiology. Dr. Farquhar is also the Vice Dean for Education in the School of Public Health at the University of Washington. She received her MD at Harvard Medical School. She completed a residency and chief residency in internal medicine and a fellowship in infectious disease at the University of Washington, where she also earned a Masters in Public Health. She mentors US and Kenyan trainees and currently conducts research in Kenya on HIV testing and partner notification services, HIV and HCV diagnosis and access to treatment among persons who inject drugs, and non-communicable diseases among HIV-infected persons.

She has published more than 160 peer-reviewed papers and is the Director of the UW Kenya Research and Training Center and 3 international training programs: International AIDS Research and Training Program (IARTP), Afya Bora Consortium Fellowship in Global Health Leadership, and Global and Rural Health Fellowship. She is also Director of the UW Internal Medicine Global Health Pathway. Dr. Farquhar teaches 3 courses in the School of Public Health -- AIDS: A Multidisciplinary Approach, the Responsible Conduct of Research, and the Integrated Residency Global Health Leadership course. In addition, she sees HIV-infected patients one half-day per week at Madison Clinic and attends on the wards at Harborview Medical Center.
Links
UW Medicine, Division of Allergy and Infectious Diseases
Research Interests
AIDS epidemiology and HIV prevention in Africa; heterosexual and vertical HIV transmission
Teaching Interests
Dr. Farquhar teaches Epi 530 "AIDS: A Multidisciplinary Approach" during autumn quarter and co-teaches GH 532 "Responsible Conduct of International Research: Global and Local" and GH 575 "Global Health Leadership for Clinicians."
Publications
In The News
Close Up September 2016: Carey Farquhar
SPH News, 09/16/2016
Saving Lives with Smartphones
UW, 04/20/2015
Mobile Medicine: Three Projects to Stop the Spread of HIV in Africa
Columns magazine, 06/02/2014