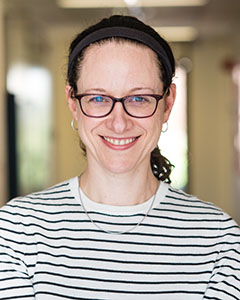 Associate Dean, School of Public Health
Professor, Epidemiology
Adjunct Professor, Health Services

Education
MPH
Epidemiology, University of Texas (Houston),
PhD
Epidemiology, University of Washington, 2005
Contact Info
Box 357230
1107 NE 45th St. Suite 400
Seattle, WA 98105
Tel: 206-616-1495
jbaseman@uw.edu
Dr. Baseman's research centers around applied epidemiology in public health practice, strategies for improving disease surveillance systems, and public health informatics. She is also adjunct faculty in the Department of Health Services and is a member of the Northwest for Public Health Practice (NWCPHP) Research Team.
Projects
Northwest Preparedness and Emergency Response Research Center (CDC)

Washington Statewide Innovation Model Evaluation (Washington HCA)

Best Shots for Kids King County Adolescent Immunization Project (PHSKC)

Multi-tasking to Hyper-tasking: Investigating the Impact of Next Generation 911 (NIOSH)
Research Interests
Applied epidemiology in public health practice; informatics; infectious disease epidemiology; surveillance; coronavirus; Covid-19; emerging diseases; epidemics; pandemics; disease outbreaks
Teaching Interests
Dr. Baseman teaches EPI 201: Outbreak Investigation and Response and EPI 594: Field Epidemiology: Student Epidemic Action Leaders (SEAL) team.
In The News
The flu is barely spreading this year in King County. Here's why
Seattle P-I, 01/21/2021
We're botching the vaccine rollout. Here's how to get it back on track.
Fast Company, 01/06/2021
Use your smartphone to help contain the pandemic
The Seattle Times, 12/08/2020