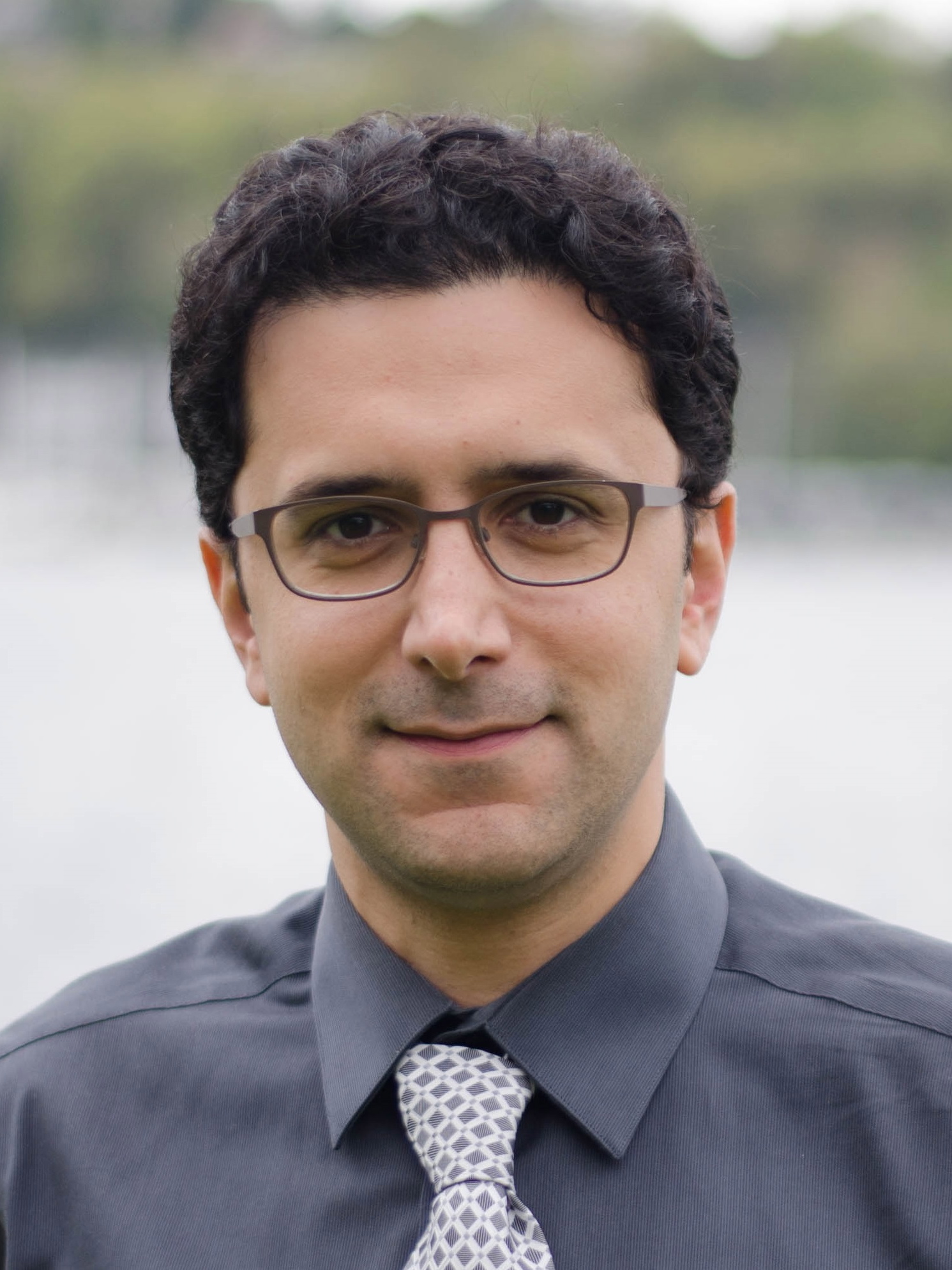 Associate Professor, Epidemiology
Adjunct Associate Professor, Pediatrics

Curriculum Committee Chair, Department of Epidemiology, University of Washington

Education
MD
Medicine, Mashhad University of Medical Sciences (Iran), 2002
MPH
Epidemiology, Yale University, 2005
PhD
Epidemiology, University of Washington, 2009
Contact Info
University of Washington
Office F-250D
Box 357236
Department of Epidemiology
Health Sciences Building
Seattle, WA 98195
Tel: 206-221-1602
rowhani@uw.edu
Harborview Injury Prevention & Research Center
Office 4058
Box 359960
Patricia Bracelin Steel Memorial Building
401 Braodway, 4th Floor
Seattle, WA 98122
Tel: 206-744-9437

Research Interests
Dr. Rowhani-Rahbar investigates the epidemiology of inter-personal and self-directed violence. His research on inter-personal violence is focused on the nexus of trauma and crime to inform interventions that promote healing and prevent recidivism. He studies violent victimization and perpetration with an integrated public health and public safety approach. He is currently the Principal Investigator of a cluster randomized trial of a dual hospital-based and community-based intervention to improve the health and well-being of gunshot wound victims. His research on self-directed violence is focused on means safety. He has been involved in the studies of safe firearm storage interventions and firearm access in relation to mental disorder and suicidal behavior. Methodologically, he has contributed to the field of injury control and prevention by examining the epidemiology of traumatic brain injury, drowning, burns, adverse events following medical interventions, and a number of other traumatic outcomes. Dr. Rowhani-Rahbar has served on the American College of Emergency Physicians Technical Advisory Group on Firearm Violence Research, Firearms Subcommittee of Washington State Safer Homes Task Force for Suicide Prevention, and Editorial Board of the journal Injury Prevention. He is an elected member of the Board of Directors of the Society for Advancement of Violence and Injury Research.
Teaching Interests
Dr. Rowhani-Rahbar co-teaches EPI 512 "Epidemiologic Methods I" in the Autumn Quarter and EPI 513 "Epidemiologic Methods II" in the Winter Quarter.

Dr. Rowhani-Rahbar has a special interest in epidemiologic methods pedagogy. He is the Chair of the Department of Epidemiology's Curriculum Committee and a member of the Education and Professional Development Committee of the Society for Epidemiologic Research.
Publications
In The News
Most guns not safely stored in Washington state
ASPPH, 06/07/2018
Ali Rowhani-Rahbar named Bartley Dobb Professor
UW School of Public Health News, 05/31/2018
NIH funds research consortium to address firearm deaths among U.S. children and teens
MSU Today, 04/23/2018