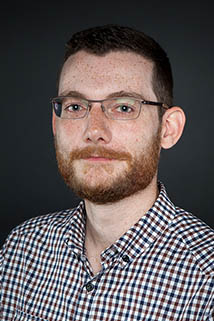 Affiliate Assistant Professor, Epidemiology

Assistant Member, Fred Hutchinson Cancer Research Center

Education
PhD
Biology, Harvard University, 2008
BA
Biological Sciences, University of Chicago, 2002
Trevor Bedford is an Assistant Member at the Fred Hutchinson Cancer Research Center affiliated with the Vaccine and Infectious Disease Division and with the Computational Biology Program.
Links
Bedford Website: http://bedford.io/


Research Interests
Dr. Bedford works at the interface of evolution, epidemiology and immunology. His research applies computational and statistical methods to understand viral dynamics. He is interested in using pathogen sequence data to make detailed inferences of pathogen transmission patterns. Previous research has focused on understanding antigenic drift in influenza virus, geographic spread of Ebola and within-host evolution of HIV.
Teaching Interests
Sequence analysis
Modeling infectious disease dynamics
Computational Bayesian inference
Publications
Bedford T, Riley S, Barr IG, Broor S, Chadha M, ..., Tashiro M, Wang D, Xu X, Lemey P, Russell CA (26 authors). 2015. Global circulation patterns of seasonal influenza viruses vary with antigenic drift. Nature 523: 217-220.

Neher RA, Bedford T. 2015. nextflu: real-time tracking of seasonal influenza virus evolution in humans. Bioinformatics 31: 3546-3548.

Park DJ, Dudas G, Wohl S, Goba A, Whitmer SLM, ..., Bedford T, Gnirke A, Ströher U, Rambaut A, Garry RF, Sabeti PC (86 authors). Ebola virus epidemiology, transmission, and evolution during seven months in Sierra Leone. 2015. Cell 161: 1–11.

Faria NR, Rambaut A, Suchard MA, Baele G, Bedford T, Ward MJ, Tatem AJ, Sousa JD, Arinamin- pathy N, Pépin J, Posada D, Peeters M, Pybus OG, Lemey P. 2014. The early spread and epidemic ignition of HIV-1 in human populations. Science 346: 56-61.

Volz EM, Koelle K, Bedford T. 2013. Viral phylodynamics. PLoS Comput Biol 9: e1002947.
In The News
What UW is doing to fight Zika
Department of Global Health News, 05/20/2016