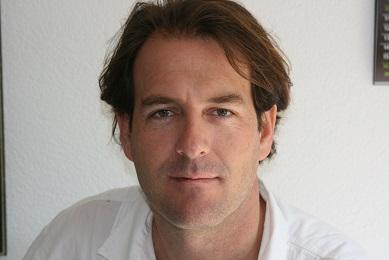 Associate Professor, Global Health
Adjunct Associate Professor, Epidemiology
Adjunct Associate Professor, Industrial & Systems Engineering

Education
PhD
Epidemiology, University of Washington, 2009
MPH
Health Services, University of Washington, 2000
BA
Anthropology, Sociology, Kenyon College, 1995
Contact Info
Harris Hydraulics Laboratory 317
Box 357965
Seattle, WA
Tel: 206-543-8382
ksherr@uw.edu
Kenneth Sherr, PhD, MPH, is Associate Professor of Global Health at the University of Washington, with adjunct appointments in Epidemiology and Industrial & Systems Engineering, and Director Implementation Science and Mozambique Programs at Health Alliance International. Over the past 20 years, Dr. Sherr has worked in the public and NGO sectors in Mozambique, Uganda, and Bolivia.

Dr. Sherr's research interests focus on identifying and testing practical solutions to support service integration into the Primary Health Care framework as a means of improving health system efficiency, coverage and quality. Particular areas of emphasis include improving data-driven decision making, expanding human resources for health, and identifying innovative approaches to foreign assistance. In addition, Dr. Sherr has worked extensively in implementing and scaling up HIV prevention (primarily pMTCT), care and treatment services, and has developed and evaluated novel systems engineering approaches to improve HIV service delivery.
Dr. Sherr has a PhD in Epidemiology and a MPH in International Health/Health Services from the University of Washington. He also holds a BA in Anthropology and Sociology from Kenyon College.
Research Interests
Implementation science, infectious disease epidemiology, task-shifting for ART, health information systems
Publications
Sherr K, Micek M, Gimbel S, Gloyd S, Hughes J, John-Stewart G, Manjate R, Pfeiffer J, Weiss N. Quality of HIV care provided by non-physician clinicians and physicians in Mozambique: a retrospective cohort study. AIDS. 2010;24:S59-66
In The News
Close Up July 2016: Kenny Sherr
UW School of Public Health Faculty Profile, 07/21/2016
UW Global Health Dept. Launches New PhD Program
The Daily, 11/02/2012
School Awards Pilot Grants To Meet Challenges of 21st Century
UW School of Public Health News, 09/26/2012