News & Events
Why gender-affirming care should be part of preventive mental health care for trans people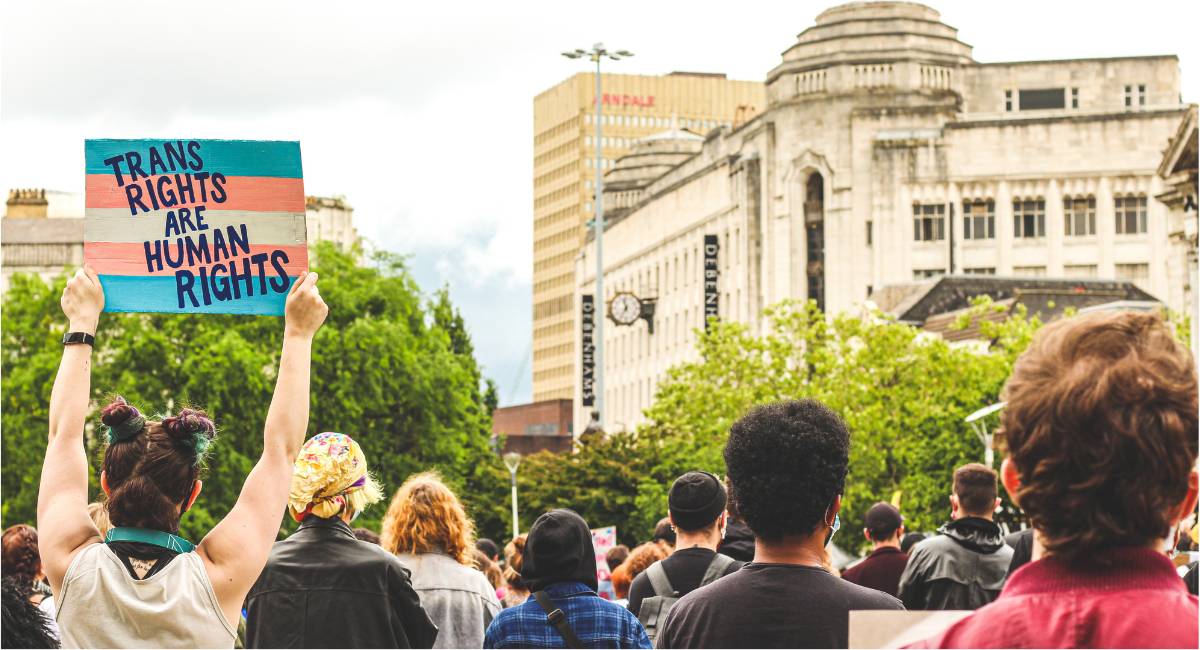 Supporting the mental health of trans people is an urgent public health issue. When compared to the general U.S. population, the rates of lifetime suicide attempts, severe psychological distress and clinical depression are estimated to be nine, eight and six times higher for trans people.
Gender-affirming care is linked to improved quality of life and mental health among trans people. Such care is defined as high-quality medical, surgical, and mental health services that affirm and align gender goals — and are tailored to meet the needs of trans people. Yet gender-affirming care is only administered when trans people experience a clinically significant level of distress (i.e., worsened mental health outcome) that meets criteria for gender dysphoria.
That's why the University of Washington's School of Public Health Assistant Professor Arjee Restar makes the case for incorporating gender-affirming care into preventive mental health care. In a new commentary published in August in The Lancet, Restar maps out steps that can be taken to expand access to gender-affirming care.
"It's well documented that not all trans people have gender dysphoria, and that being trans is not dependent on this diagnosis. Given this reality among trans populations how do we care for our communities' mental health who are needing gender-affirming care but do not meet criteria for gender dysphoria?" Restar said.
Restar's proposed approach would consist of three levels to properly integrate gender-affirming care into mental health care: addressing risk and increasing protective factors, early detection and care management.
1. Addressing risk and increasing protective factors
This involves learning the evidence that points to gender-affirming care as preventive care for trans people's mental health and addressing socio-ecological risk factors like transphobic policies, lack of access to health care and social stigmas.
2. Early detection
There's a need to develop better gender-specific screening tools and protocols for detecting depression, suicidality, and anxiety, among others, that capture gender-based stressors and violence risks unique to trans populations. Having better mental health screening tools and administration that aim for earlier detection could provide providers insights to refer people into treatment and care earlier.
3. Care management
Maintaining healthier mental outcomes throughout trans people's lives will require sustainable solutions. The U.S. has much to learn from other countries that have made this a priority. For example, Restar points out that Thailand has been a leader in making quality and affordable gender-affirming care services available to trans people throughout the world, without hinging on clinical diagnosis requirements.
The U.S. could also provide empowering tools within safe, supportive health systems, such as making hormones available behind the counter, providing self-administration training to trans patients, and allowing pharmacists to be able to provide counseling and administer injectable hormones.
More training is needed for medical providers on trans health care, as health professionals are often first responders for trans people navigating their gender identity, said Ruby Lucas, an epidemiology doctoral student in the UW School of Public Health. The majority of trans people looking for gender-affirming care services like surgeries are required to seek permission from these medical providers, Lucas said. This kind of red tape can exacerbate health inequities among trans populations; Lucas has heard from trans people who don't fit within the gender binaries that they feel they need to prove they are "trans enough" or that they have gender dysphoria before they can seek care.
"Not integrating gender-affirming care within mental health only further exacerbates experiences of transphobia — internalized, interpersonal and structural — and hinders trans peoples' ability to seek other types of gender-affirming health services that have the potential to improve their mental health," Lucas said.
Gender-affirming care has been under attack in the U.S. As of June 2023, 19 states have passed laws that restrict access to gender-affirming care, though the laws differ in their severity, and some are being challenged or blocked by courts. After a record-breaking number of anti-LGBTQ+ bills were introduced in the U.S. this year, the Human Rights Campaign advocacy group issued a national state of emergency for LGBTQ+ people.
"When bodily autonomy is taken away or when someone has limited choices, that can negatively affect someone's self-efficacy for taking control of their health and their rights," said Jessie Melina Garcia Gutiérrez, a health services doctoral student in the UW School of Public Health, who studies the political and social factors that affect the mental health of trans/nonbinary people of color in the U.S.
"As a trans person, we go through so many different obstacles to be who we are and be accepted for who we are," Garcia Gutiérrez said. "To have limitations on where that stops in terms of being able to medically transition, receive different types of gender-affirming care services, engage in sports, or use public restrooms can be very detrimental to someone's mental health, particularly youth who are some of the most vulnerable members of our community."
For trans people of color, the rates of mental health distress are even more pronounced. Younger, Black, Indigenous, Asian American and Pacific Islander trans communities substantially face fragmented access to gender-affirming care, Restar writes in her commentary.
To understand these higher rates, Garcia Gutiérrez said it's important to look at how marginalized identities are impacted amidst the power dynamics of society.
"When we layer racism and racial discrimination, and different ethnic and racial cultures on top of gender and transphobia-based discrimination, we can see how that compounds to lead to different issues and obstacles that trans and nonbinary people have to endure," she said. "So it doesn't just become 'I can't access gender-affirming care,' it's, 'I'm not accepted by my family or by my community.'"
Lucas said that they hope Restar's paper can amplify the importance of incorporating gender-affirming care into mental health care, which could help trans people as well as anyone else navigating the health care system.
"I hope that we can reach a point in which transness isn't pathologized and gender-affirming health care is just health care, rather than treated as a separate entity," they said.