News & Events
New faculty spotlight: Mienah Z. Sharif
Public Health Critical Race Praxis provides a framework for health equity research which moves beyond documenting 'race-based' disparities toward explicitly recognizing how racism is driving health inequities as well as how racism operates within the population health field. For Dr. Mienah Z. Sharif, University of Washington Department of Epidemiology (UW Epi) Assistant Professor, this framework imbues the commitment to social justice and advancing anti-racism that serve as overarching themes and goals of her research, teaching, and practice.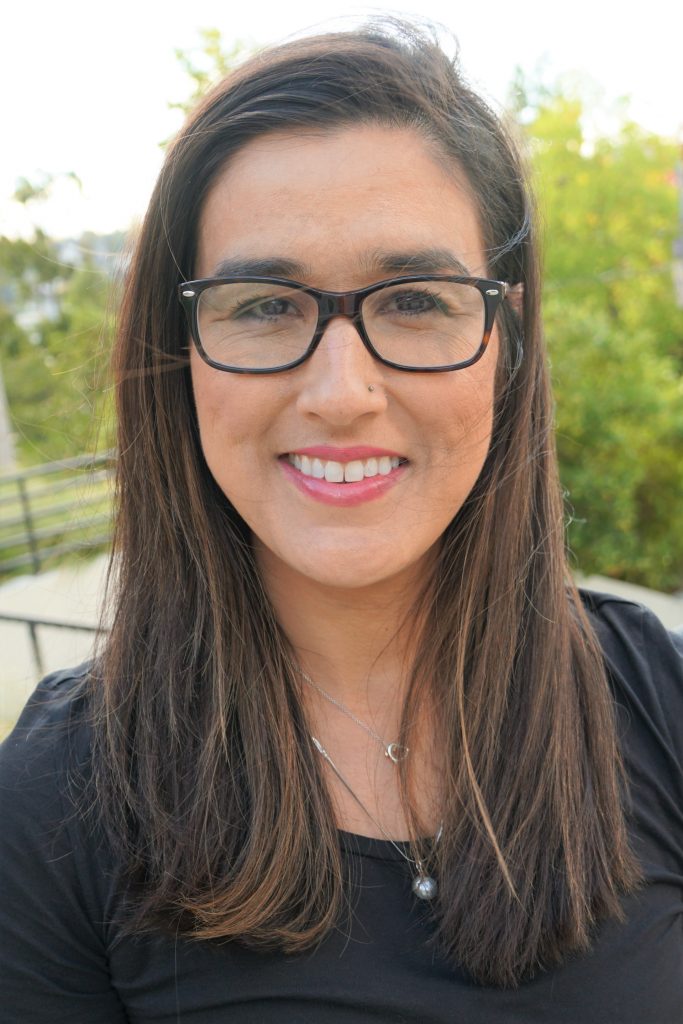 Dr. Sharif also sees public health as a field where there is an ethical and professional responsibility to take an international perspective, recognizing that injustices in one place are connected, and could be perpetuating injustices elsewhere. Thus, she emphasizes how trying to tackle systems of oppression domestically can support and sustain similar movements around the world.
Dr. Sharif was compelled to pursue a career in public health after drawing parallels between inequalities she witnessed while working with internally displaced children in Kabul, Afghanistan, as an undergraduate at Smith College, and later as an Americorps volunteer working with youth in systematically marginalized communities in the United States. After graduating from Smith, where she majored in government and economics, Dr. Sharif went on to pursue her MPH and PhD at the University of California Los Angeles (UCLA).
How would you describe your main research interests?
My work takes a social justice, international, and anti-racist approach, and is really a two-pronged research agenda. One area of my research looks at the health implications of racism. The second component aims to unpack and undo the racism within our own field and practices.
That's something I want to bring to my work here in the department. For example, one of the central tenets of the Public Health Critical Race Praxis (PHCRP), a public health offshoot of Critical Race Theory, is acknowledging and then addressing the social construction of knowledge. This is definitely a main interest of mine.
A lot of the public health theories, instruments, and methodologies themselves were not developed with an explicit anti-racist approach. Thus, we can be perpetuating harm to communities we care about by not adopting this critical perspective and re-examining some of our own training and actions. This is another reason why equitable and genuine community input and collaboration is critical to my work. It is necessary for sustainable and effective structural change and progress.
What is your approach to working with and mentoring students?
My body of work does not focus on one health condition or outcome. I am interested in the ways in which racism, capitalism, and imperialism are deeply embedded and interconnected in our institutions, processes, and systems. And I employ quantitative and qualitative methods to address these questions.
Whatever aspect of health students are exploring, I am motivated to work with them on their research interests by taking a systems-level approach that acknowledges the ways in which these systems are driving and reinforcing the trends in any outcome area. I prioritize making students feel supported and welcomed to pursue critical and new questions that move us closer towards our goal of equity. I value and appreciate the opportunity to work with, and learn with students.
Are there particular moments that have stood out to you or connections you've made through your work in this area?
It is important that we acknowledge our positionality. I am the daughter of Afghan refugees. I, myself, am an immigrant, born in Germany. In Germany, there were neither language nor any kind of social support programs for immigrant youth and families. What we're seeing going on in Afghanistan right now is, in many ways, disturbingly similar to how and why my parents fled the country over 40 years ago. So, I bring the culmination of this perspective, these experiences and the privileges that I have had with me to not only the type of work I do, but how I approach it.
I also bring this lens to the educational context I am working in as an educator and mentor. I am always trying to acknowledge the common thread of structural inequalities, including the pervasive roles of racism, capitalism, heterosexism, ableism and imperialism, across communities and contexts. Not just in my research but within educational systems and my home institution.
I am also deeply committed towards community-driven research. There is ample evidence demonstrating the disconnect we as researchers are complicit in when we do not allow for sincere, sustainable and equitable community leadership and guidance. So, I value and emphasize building bridges across community contexts and within the academy. Prior to taking this position, I was working with the Center for the Study of Racism, Social Justice, and Health at UCLA and their affiliated COVID-19 Task Force on Racism and Equity. The commitment that the Center has towards drawing on its collective expertise, tools and resources as an academic center to work alongside, learn from and empower their wide range of community partners is notable and inspiring. I hope to continue such efforts at the UW.
Something that's also exciting for me is to cultivate relationships with members of the UW and greater Seattle community who are all deeply committed to addressing racism and health. It is so important that we recognize we are not alone.
What drew you to taking this faculty position with the University of Washington Department of Epidemiology?
I was trained in a Community Health Sciences department, and I was drawn to the opportunity to apply, and bring, my training and background to the epidemiology department at the UW. I was excited that UW Epi was looking for someone who could bring in social and behavioral theory, community engagement and PHCRP to the department—and that this position explicitly called for a public health researcher committed to equity and anti-racism.
I am drawn to the opportunity to work with my colleagues and students to broaden our understanding of what epidemiology is, or is not, and to redefine it in alignment with UW Epi's values that are rooted in social justice, anti-racism and equity. As a field, we have recognized that the biomedical model alone has not, cannot and will not address the conditions, processes and systems that we need to be dismantling and improving in order to reach our goal of health equity. My goal is to reflect and practice these social justice principles throughout my teaching, research, and mentorship.
I had the fortunate opportunity to be trained by Dr. Chandra Ford along with some other thought leaders in the field of social epidemiology including Dr. Bita Amani and Dr. Gilbert Gee. They have all helped shape and guide my research interests and identity. So have several of my colleagues and friends at institutions across the country and in Melbourne, Australia. I look forward to fostering collaborations within UW Epi and with these colleagues elsewhere.
As a woman of color who studies what I do, I've experienced the ways in which my ideas, interests or even my identity itself have not always been welcomed in some academic spaces. I am interested in building bridges to support others, including colleagues, students, and members of the broader community, working towards social justice so that they recognize that they not only have a space, but are direly needed, in the field of epidemiology.  
Forging these paths is not always easy, what do you do to recharge, or what are things people might not know about your life outside of your work?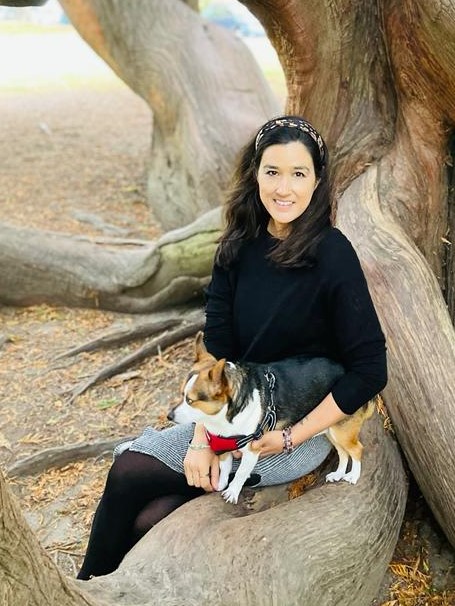 Community activism is a huge part of my identity, and I try to bring that into my work, and I'm eager to look for opportunities to become directly involved with community-based organizations in Seattle. I'm still partnering with an organization called Stop LAPD spying coalition that has deeply motivated and informed my work and I am interested in finding a Seattle counterpart. I just learned more about innovative and critical initiatives such as LEAD at the Public Defender's Association and hope to become more formally involved with their program. I would also like to become active with refugee-serving organizations including those working with newly-arrived Afghan families in Washington.
Anyone who knows me knows (about) my dog, Chu Chu. A lot of my time outside of work is spent with him. He even travelled with me to Melbourne, Australia where I completed a Research Fellowship at the Australian National University. Chu Chu and I have been enjoying visiting the many parks in Seattle. I really look forward to many more hikes and exploring more of this beautiful state. And when it comes to exploring Seattle all the wonderful coffee and vegan ice cream options are definitely on my list!