News & Events
How partnerships between tribal communities and researchers like Mandy Fretts are improving heart health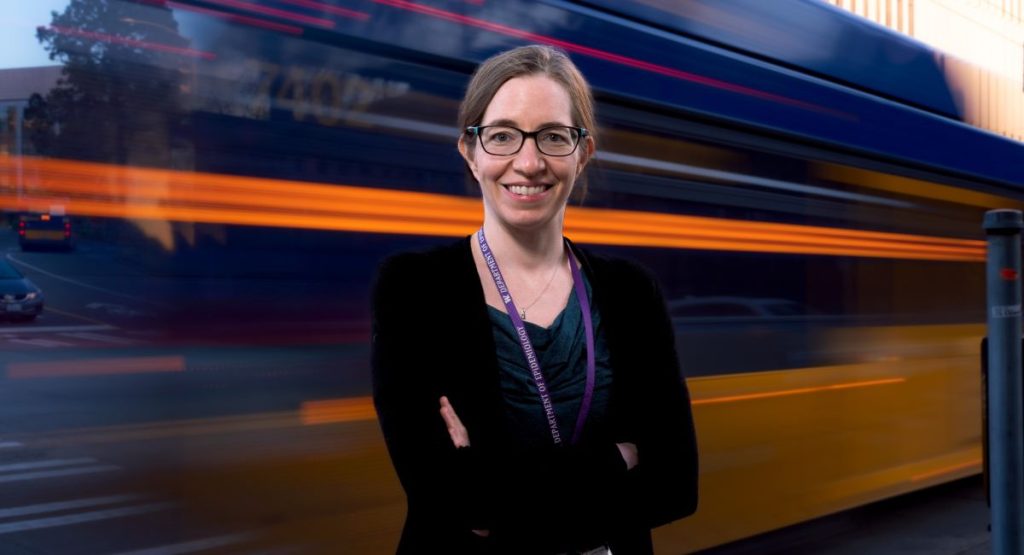 Diabetes was so common in Mandy Fretts' community, she thought it was just a part of life. 
Fretts, a member of Eel Ground First Nation (Mi'kmaq), an American Indian community in New Brunswick, Canada, grew up watching family members like her grandmother and father work hard to control their blood sugar by eating healthy and exercising. But their efforts were met with economic constraints — such as working extra hours to stay financially afloat — and physical ailments — like swollen feet that disrupted exercise routines. When Fretts accompanied her father on doctor visits, she witnessed physicians blame him for not eating healthy and exercising enough.
It wasn't until Fretts went to college that she learned that ethnic and racial health disparities were affecting Indigenous communities like her own; American Indians are twice as likely to develop diabetes and 50% more likely to have heart disease than the general population. This is a drastic change from 70 years ago, when heart disease in tribal communities was unheard of. That's why Fretts has focused her research on diseases affecting American Indian communities, guiding her work at the University of Washington from a master's in public health student to an Associate Professor of Epidemiology in the School of Public Health.
"Most of these conditions are largely preventable," Fretts said. "I really wanted to focus my work on prevention and management, with the goal of developing effective and sustainable interventions to promote optimal health in American Indian communities."
Fretts has done this as one of the leaders of the Strong Heart Study, a longitudinal research partnership that has been running for more than 30 years and looks at risk factors for heart disease in 12 tribal communities across the United States. At the core of this work is close collaboration with Indigenous communities. As Principal Investigator of the Dakotas Field Center, Fretts works in partnership with tribes to collect observational data on risk factors for heart disease and diabetes, and to use this information to develop interventions that address community needs. 
"Once we understand the health problem, we can move on to working with our partners to develop effective interventions that meet community needs that will be sustainable over time," Fretts said.
One of these needs is having the capacity to cook healthy meals. Community members shared with researchers that they face barriers to buying healthy foods due to limited budgets, lack of fresh food in rural areas, and budgeting and literacy skills, such as being unable to convert the price per pound of produce at the grocery stores into dollars. Some community members also had limited cooking skills, and some wanted to learn more about traditional foods and recipes that hadn't been passed down to their generations, while using foods available locally.  
After learning about these challenges, Fretts and her team work with the community to develop interventions, and test whether the interventions are helpful to the communities. They also share the results back with communities, which go beyond typical research practices of presentations at academic meetings and peer-reviewed publications. They share study findings with community members, tribal leaders, and practitioners at local health clinics. Research findings from the Strong Heart Study have provided tribes with the data that they need to advocate for programmatic funding and the allocation of federal dollars for tribal programs, including the Special Diabetes Program for Indians. Currently, the Strong Heart Study team also provide opportunities for community members to lead their own research projects based on community interests and needs. 
For example, the Strong Heart Study offers multiple pilot grants for community members that range from $10,000-$30,000 to support community members' research project ideas. Because most people don't have doctorates in research methods, the community members partner closely with researchers like Fretts to design the study, develop valid and reliable data collection instruments, and analyze the results.
Researchers like Fretts also partner with local tribal youth to cultivate their interest in public health. Fretts mentors Indigenous students in college and high school and supports their research projects. One high school student was interested in understanding the connection between inflammatory foods, the microbiome and brain health, so Fretts is helping to design a research project for them using data available as part of the Strong Heart Study. Another wanted to better understand the impact of the medicine wheel on heart health, so Fretts and the student worked on an analysis and manuscript together.
"There are so few Indigenous researchers, so it's really important to work with these high school and college students to increase interest in the field of public health," Fretts said. "This is the future of the field, and we need more representation of native people in public health."
Building community trust has also meant pivoting the study's work as community needs change. When the COVID-19 pandemic began in 2020, tribal communities didn't want to study heart disease; they needed answers to why so many in their community were getting sick and developing severe complications. So the researchers pivoted to focus on the prevalence and impact of COVID-19 on the participating tribal communities and to better understand how the pandemic is affecting the health and well-being of Strong Heart Study participants.
Fretts attributes the success of the Strong Heart Study to both the scientific rigor of the research and to the close collaboration between researchers and tribal communities over the past 30 years. When knowledge is shared between them, Fretts said, they can more effectively put interventions into practice that are likely to succeed. 
"Community members know how to solve the problems affecting their community," Fretts said. "They know what's going to work and what's not going to work, so it's really important to listen to people and come up with ideas in partnership with them so that their needs and interests are addressed."
---
Methods to Research to Practice Continuum
This story is part of a series sharing how our faculty navigate the methods to research to practice continuum, or the journey from developing a research idea, to using a scientific strategy and conducting research, to working alongside communities so that findings have meaningful impact.