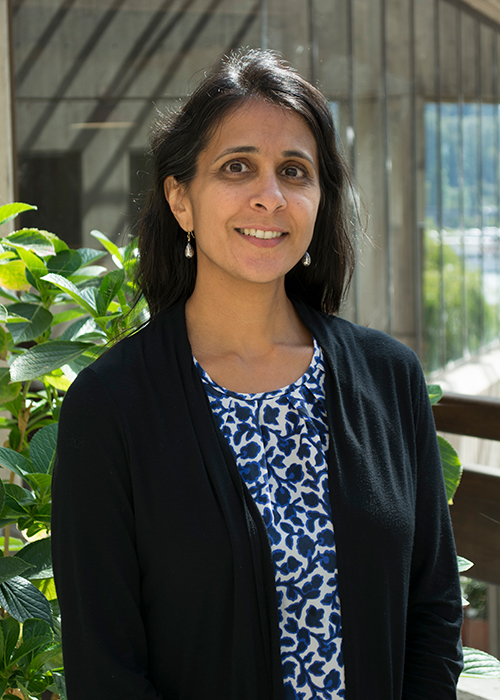 Assistant Professor, Epidemiology

Education
PhD
Epidemiology, University of North Carolina, 2010
MPH
Epidemiology, International Health, University of Michigan, 1998
BA
International Affairs, George Washington University, 1995
Contact Info
Box 357236
Department of Epidemiology
Health Sciences F-250E
Seattle, WA 98105
anjumh@uw.edu
Dr. Hajat received her undergraduate degree in International Affairs from the George Washington University, her MPH in Epidemiology and International Health from the University of Michigan, and her PhD in Epidemiology from the University of North Carolina, Chapel Hill.
Projects
Interaction of Air Pollution and Psychosocial Stress on Cardiovascular Disease (NIEHS)
Demographic Vulnerability, Neighborhood Pollution, and Racial Disparities in Health (NICHD)
An Integrated, Life Course Examination of Multilevel Stressors on Health and Functioning in the Context of Disadvantage (UW Center for Child and Family Well-Being)
Working Conditions, Stress and Health Among Low Wage Workers in Seattle


The role of precarious work in the production of health disparities (NIA)
Research Interests
Dr. Hajat's current research interests look at understanding the social and environmental stressors that disproportionately impact disadvantaged populations and how these stressors impact a variety of health outcomes, a research area that may have implications for understanding the underlying causes of health disparities. She was awarded a NIH K99/R00 Career Development Award to study the intersection of psychosocial stressors and air pollution on CVD. She also conducts research on the impacts of financial instability and precarious work on health outcomes. These upstream factors are critical to better understanding population health. In addition, Dr. Hajat is interested in biomarkers that are impacted by social and environmental stressors; this line of research aims to gain a better understanding of the mechanisms by which social stressors cause disease. Lastly, she is interested in applying novel epidemiologic methods to her research.
Teaching Interests
Dr. Hajat teaches EPI 548: Research method for analyzing social and contextual determinants of health.
Publications
In The News
In King County, pollution makes ZIP codes predictors of your health
Crosscut, 11/02/2020
Amid worst air in the world, many unhoused communities left unprotected
Vice, 09/25/2020
Wildfire smoke's health impacts have only just begun
Crosscut, 09/21/2020