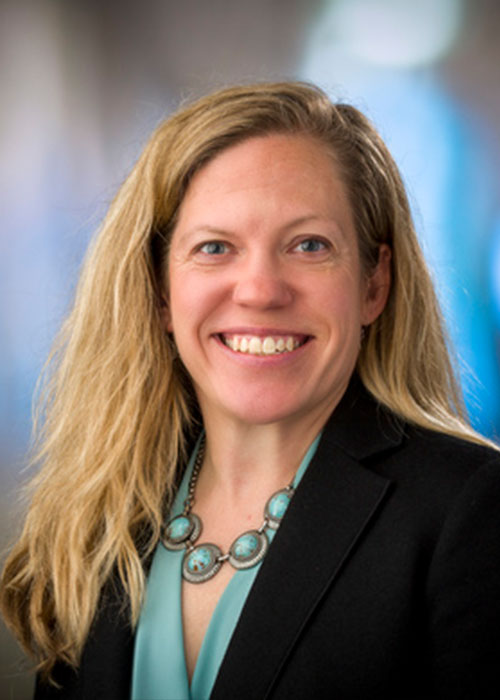 Assistant Professor, Epidemiology

Education
PhD
Epidemiology, University of Washington, 2012
MPH
Epidemiology, University of Washington, 2005
BA
Women Studies, Wesleyan University, 2000
Contact Info
Box 357236
Department of Epidemiology
Health Sciences Building, F-261E
Seattle, WA 98195
Tel: 206-616-6614
jbalkus@uw.edu

Dr. Balkus is an infectious disease epidemiologist whose research focuses on questions that interface between the vaginal microbiome and HIV/STI prevention. She is the Associate Director of the Microbicide Trials Network Statistical and Data Management Center, an NIH-supported research network that focuses on reducing sexual transmission of HIV through the development and evaluation antiretroviral-based microbicides. Dr. Balkus is also a member of the Kenya Research and Training Center at the University of Washington, where she conducts research related to assessing the impact of the vaginal microbiome on adverse reproductive health outcomes in women.
Research Interests
Vaginal microbiome
STI prevention
HIV risk prediction
Hormonal contraception
Women
Africa
Teaching Interests
Dr. Balkus currently co-teaches a new undergraduate course EPI 360 "Exploring the HIV/AIDS Pandemic" offered during Winter Quarter.
Publications
In The News
A year into the pandemic, shame still doesn't work
Vox, 01/27/2021
Release of 'Tenet' marks major test for movie industry in COVID-19 era
NBC News, 09/05/2020
No #StudentBan: International students belong in the US
The Seattle Times, 07/13/2020