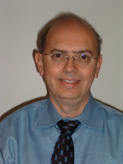 Associate Dean, School of Pharmacy
Professor, Pharmacy
Professor, Global Health
Adjunct Professor, Epidemiology
Adjunct Professor, Health Services

Education
PhD
Pharmacy, University of Minnesota, 1979
MS
Pharmacy, University of Minnesota, 1976
BPharm
Pharmacy, Washington State University, 1975
Contact Info
Office H-362B, Health Sciences Building
Box 357631
Tel: 206-221-0703
stergach@uw.edu
Projects
Links
Research Interests
Dr. Stergachis' research focus is pharmacoepidemiology, global medicines safety, pharmaceutical outcomes research, and public health systems research. He is currently PI of the University of Washington components of two pharmacovigilance projects funded by the Bill & Melinda Gates Foundation, including multi-center global clinical trials program of alternative antimalarial case management and prevention strategies in pregnancy. He is the PI of the UW component of a USAID-funded cooperative agreement with Management Sciences for Health on Strengthening Pharmaceutical Systems in developing countries. Through his affiliation with the Northwest Center for Public Health Practice, he also works on workforce development and research in emergency preparedness with the public health community. He is also affiliated with the Pharmaceutical Outcomes Research and Policy program. He has served on Institute of Medicine's Committees, including the Committee on Poison Prevention and Control System, and the Committee on Assessment of the U.S. Drug Safety System. His international responsibilities includes the Advisory Group to Global Alert and Response for the World Health Organization. Locally, he is a member of the Public Health Reserve Corps.
Teaching Interests
Pharmacoepidemiology, global medicines safety and pharmacovigilance, and public health systems research.
Publications
Stergachis A, Wetmore CM, Pennylegion M, Beaton RD, Karras BT, Webb D, Young D, Loehr M. Evaluation of a Mass Dispensing Functional Exercise in a Cities Readiness Initiative Setting. Am J Health-Systems Pharmacy. 2007;64:285-93.
In The News
Maternal immunization safety monitoring in low- and middle-income countries: A roadmap for program development
Impatient Optimists - Gates Foundation Blog, 10/23/2017
No Adverse Risk to Using Common Antimalarial Medication in First Trimester
UW School of Public Health News, 05/17/2017
Common antimalarial safe for women in first trimester
SPH News, 05/17/2017