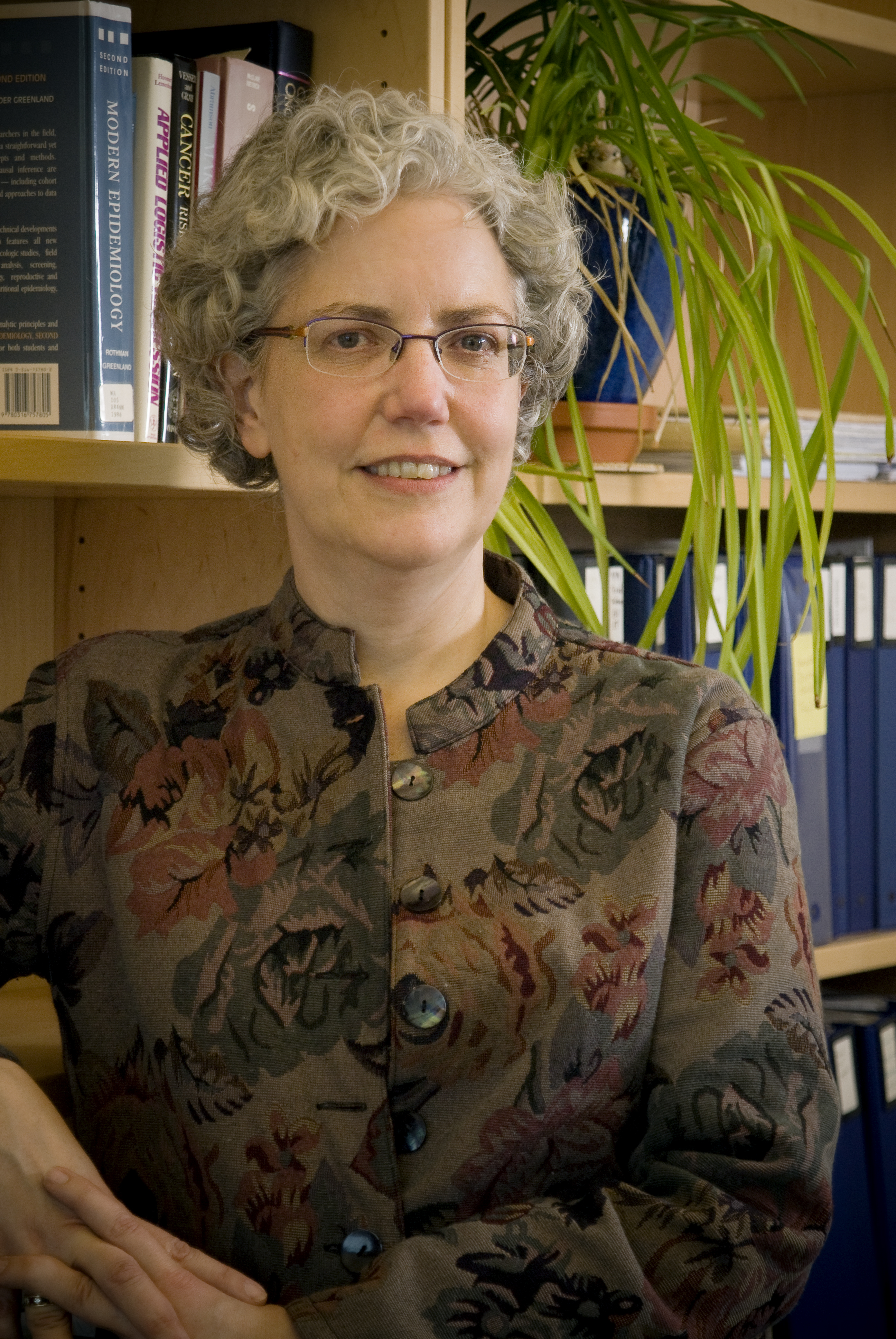 Research Associate Professor, Epidemiology

Education
PhD
Epidemiology, University of Washington, 1996
MPH
Epidemiology, Yale University, 1991
Contact Info
Fred Hutchinson Cancer Research Center
Box 358080
Division of Public Health Sciences, Epidemiology Program
1100 Fairview Ave N., Building M
PO Box 19024, Mailstop: M4-C313
Seattle, WA 98109
Tel: 206-667-4629
mmadelei@fhcrc.org
Margaret M. Madeleine, MPH, PhD, is a Research Associate Professor in the Department of Epidemiology in the School of Public Health at the University of Washington and an Associate Member, Program in Epidemiology, Fred Hutchinson Cancer Research Center. She received her MPH in Epidemiology from Yale in 1991 and PhD from UW in 1996. She began her Epi career as a Staff Scientist at the Fred Hutch, and was the project director for case-control studies of HPV-related cancers. She has been a key member of the Seattle HPV research group.
Projects
Dr. Madeleine's research focuses on the epidemiology of infection-related cancer, especially HPV-related cancers and pre-cancerous lesions. She has led studies that examine the immunogenetics of HPV-related cervical and vulvar neoplasia, with a focus on HLA alleles, and continues to follow up on that work as a leader in the International Cervical Cancer Consortium. She recently completed a cohort study on Skin Cancer after Organ Transplant (the SCOT study), which examined the role of cutaneous HPV in non-melanoma skin cancer.
Research Interests
Dr. Madeleine's major research focus is on the molecular epidemiology of pathogens and our immune response to them that may be associated with cancer development and prognosis. She is interested in the common drivers behind the role that chronic subclinical inflammation (such as occurs with age, viral infection, and UV exposure) plays in cancer.
Teaching Interests
Dr. Madeleine teaches EPI 540 "Introduction to Cancer Biology" in spring quarter of even years. She also teaches Epi 524 Cancer: Epidemiology and Biology.
Publications
Coghill AE, Newcomb PA, Madeleine MM, Richardson B, Mutyaba I, Okuku F, Phipps WT, Orem J, Casper C. Contribution of HIV Infection to Mortality among Cancer Patients in Uganda. AIDS, 2013; Aug 6, online.
Madeleine MM, Finch FL, Goodman MT, Engels EA. HPV-Related Cancers after Solid Organ Transplantation in the U.S. Am J Transplant. 2013: Oct 3, online.
Madeleine MM, Johnson LG, Smith AG, Hansen JA, Nisperos BB, Li S, Zhao LP, Daling JR, Schwartz SM, Galloway DA. Comprehensive analysis of HLA-A, HLA-B, HLA-C, HLA-DRB1, and HLA-DQB1 loci and squamous cell cervical cancer risk. Cancer Res 2008; 68:3532-3539. PMCID: PMC 2662593
Bodelon C, Madeleine MM, Johnson LG, Du Q, Malkki M, Petersdorf EW, Schwartz SM. Genetic variation in CD83 and risks of cervical and vulvar cancers: A population-based case-control study. Gynecol Oncol 2012;124(3):525-8.
Johnson LG, Schwartz SM, Malkki AM, Du Q, Petersdorf EW, Galloway DA, Madeleine MM. Risk of cervical cancer associated with allergies and polymorphisms in genes in the chromosome 5 cytokine cluster. Cancer Epidemiol Biomarkers Prev 2011; 20:199-207. PMCID: PMC3057941
In The News
Indoor Tanning, Melanoma on the Rise in Young, White Women
Petri Dish blog, 08/21/2013
Experts Warn of Skin Cancer Risk, Urge Sunscreen During Morning Routine
MyNorthwest.com, 06/04/2013
Research Team Honored for Innovative Science to Advance Cancer Research
AACR, 02/18/2011