News & Events
UW Epidemiology and School of Public Health Rank Among US News & World Report Top 10
The University of Washington School of Public Health (UW SPH) has been ranked No. 5 among public health graduate schools in the US News & World Report rankings for 2023–2024, up from last year's position of No. 9.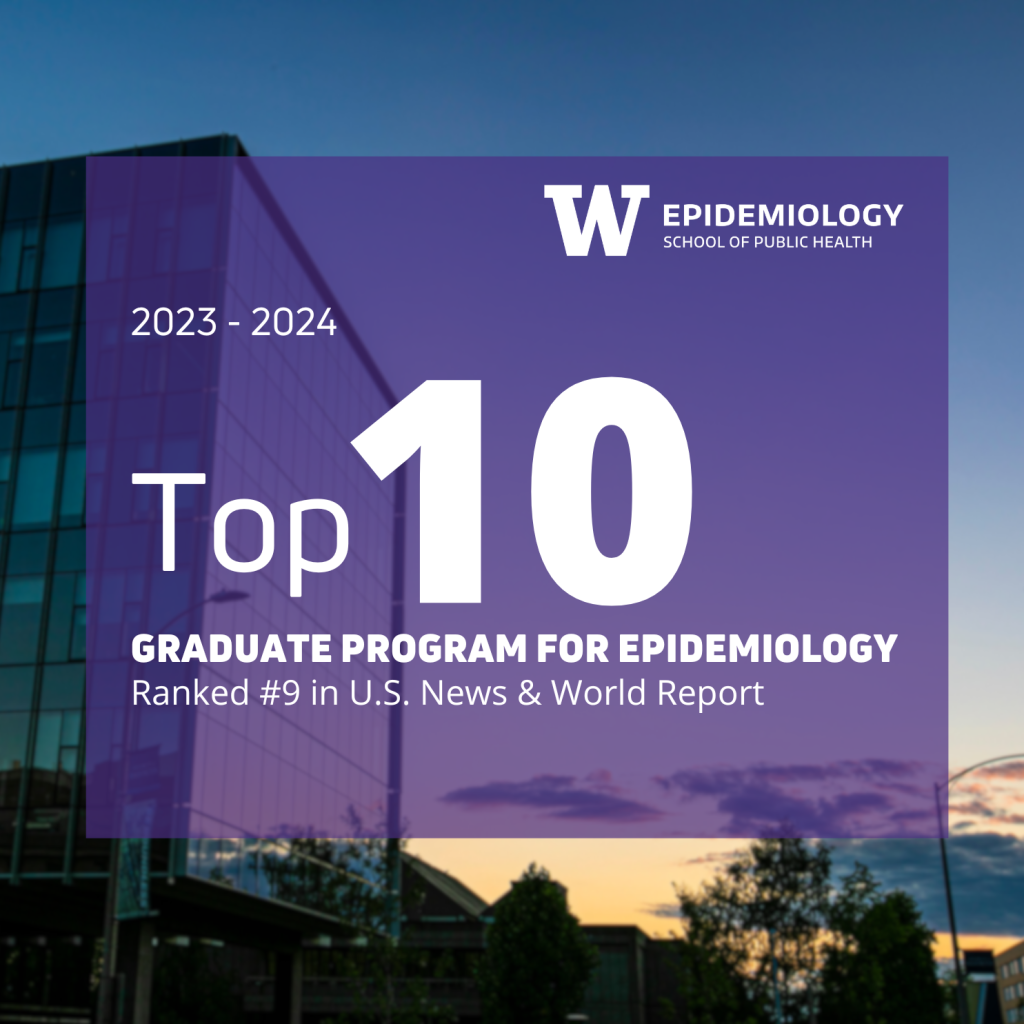 The UW Department of Epidemiology was ranked No. 9, in this year's first-ever public health specialty rankings in epidemiology. UW SPH had four departments — biostatistics (No. 6), environmental and occupational health sciences (No. 8), epidemiology (No. 9) and social behavior (No. 10) — in the US News & World Report top 10.
For these specialty rankings, leaders of public health schools were asked to nominate programs noted for their excellence in each specialty area. The new rankings for US schools of public health are based on the results of a peer assessment survey sent to deans, administrators and faculty at more than 206 public health schools across the country that are accredited by the Council on Education for Public Health.
"In this time when public health has taken center stage, we are deeply grateful for the recognition given by our esteemed peers in this year's US News & World Report rankings.

At UW SPH, we remain dedicated to providing high-quality education and conducting groundbreaking research in public health. We believe that our impact should be measured not only by our rankings, but also by the meaningful contributions we make to our community and the world."

– UW SPH Dean, Hilary Godwin
This year, the UW School of Medicine, which jointly houses the Department of Global Health with UW SPH, withdrew from the US News rankings citing concerns that some of the methodology in the rankings for those specific disciplines incentivize actions and policies that run counter to its public service missions. The UW Law School also withdrew from the rankings in the past year.