News & Events
New faculty spotlight: Kristjana Asbjornsdottir
When Dr. Kristjana Asbjornsdottir arrived at the University of Washington Department of Epidemiology (Epi) in 2009 to start her MPH studies, she did not realize she would begin a near decade-long partnership with the department – from student to faculty member. Now Acting Assistant Professor in the department, Asbjornsdottir reflects on a life dedicated to public health, beginning as a 10-year-old in HIV-stricken Malawi.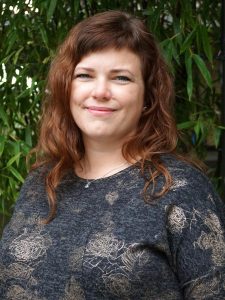 1. What are your research focuses? My interests are in global maternal and child health and infectious diseases. I'm particularly interested in HIV care in resource-limited settings with a focus on child health and survival in the context of maternal HIV. I am currently a co-investigator on the SAIA-Scale study, which is a stepped-wedge trial scaling up a systems analysis and improvement approach intervention to improve prevention of mother-to-child transmission of HIV services in Manica Province, Mozambique.
2. Why did you become interested in this type of work? I lived in Malawi as a kid in the 1990s when HIV was a terrifying specter decimating a generation. Everyone knew someone who had died of or had been orphaned by AIDS. My very first research project involved having my parents take me around to HIV testing locations so that I could request data on tests performed and proportion positive. I then wrote up my results and added them to my school's time capsule on "Life in Malawi" (I'm pretty sure my paper vastly overestimated prevalence because I failed to factor in that in the absence of any available treatment, most of those coming for testing were already symptomatic, but in my defense, I was ten). I've been interested in HIV ever since, and though the advances in our understanding and treatment of the virus in the decades since have been incredible, access and equity remain huge issues.
3. You have been at the UW for the last several years, what do you enjoy most about the department (either research-based or other)? There is a passion for our work and a dedication to rigor among both faculty and students in our department that's gratifying to be a part of. I've found it striking as a student and now as a junior member of the faculty how collaborative our department is; people are generous with their time and expertise. There are so many people I can meet with and leave feeling smarter, or more inspired, or both.
4. What do you like to do outside of work? I ride my bike, read a lot, and like to host dinner parties and game nights. I love theater and see a few local productions every year. I also occasionally play guitar and I'm shopping for a choir to join after a several-year hiatus brought on by grad school.