News & Events
Katie Curran finds her place between science and service
Katie Curran's passion for social justice through public health service has taken her all over world, from India and Tanzania to Switzerland and Mozambique. And her story has only just begun.
Growing up in Atlanta with a father who worked for the CDC, her path toward public health was always a natural one. This early exposure shaped the way she understood the world and fueled her desire to do something for the common good.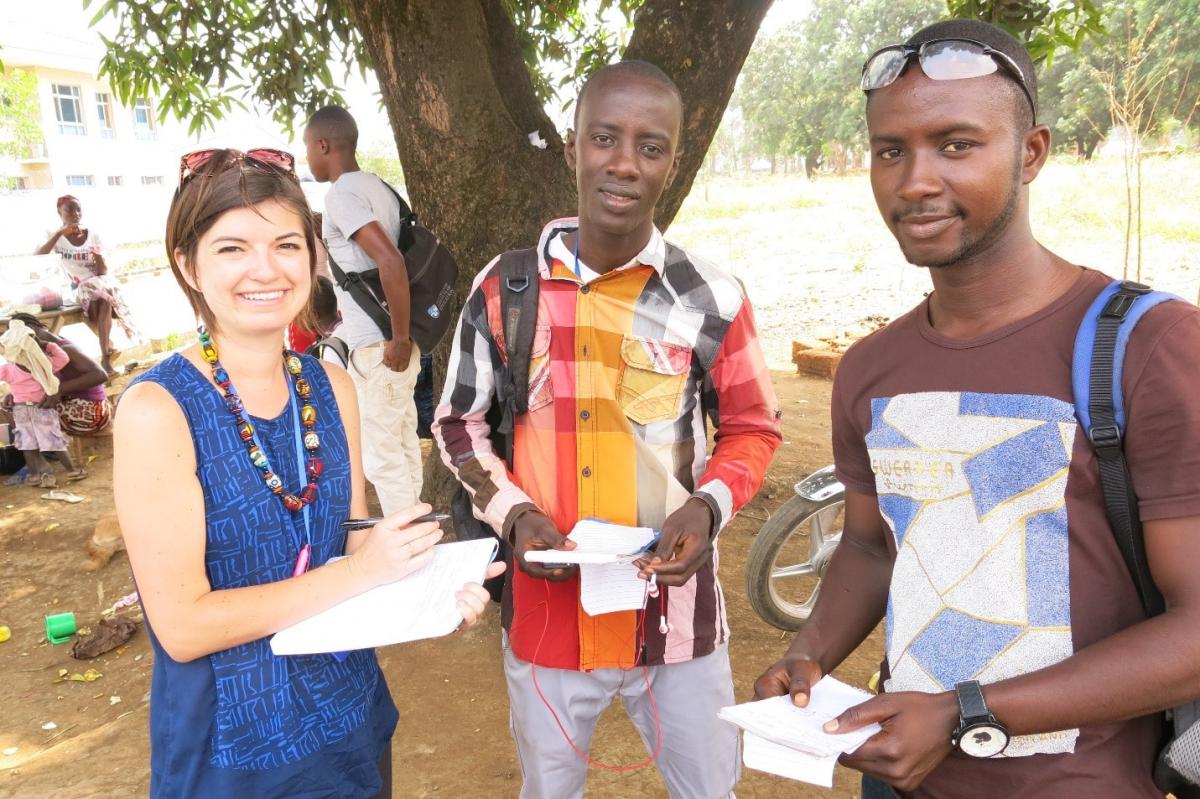 Following her master's program at Johns Hopkins, she lived in Tanzania for two years as a research coordinator for a study evaluating community-based HIV testing. From there, she returned to the United States to pursue a PhD in epidemiology at the University of Washington's School of Public Health. Just a month after earning her degree in 2013, she started consulting for the World Health Organization's HIV department in Geneva, Switzerland before joining the CDC as an Epidemic Intelligence Service (EIS) officer at the height of the Ebola outbreak.
Her journey has been one of social innovation, community empowerment, and response to some of our most pressing public health problems.
Working for the CDC
Today, Curran is an epidemiologist working in the CDC's Global Tuberculosis (TB) Branch, division of Global HIV/AIDS and TB. There are approximately 10 million new cases of TB each year. Last year, there were an estimated 1.4 million TB deaths worldwide. TB is a leading killer among people who are HIV infected.
"Here we have this disease that can be prevented and treated," Curran says, "but we're just not doing enough."
Curran's team is on-the-ground in other countries collaborating with ministries of health and other international partners to strengthen their surveillance systems. They help to implement and evaluate innovative approaches to find and treat people with TB disease, improve TB and HIV services for vulnerable populations, and expand TB preventive therapy for people living with HIV.
On the ground in Mozambique
Recently, Curran worked with a team in Mozambique to conduct an epidemiological review of their national TB program. Using published data from WHO, UNAIDS, scientific literature, and other ministry health data, they examined trends of TB over the past five years.
"We are exploring how they're investing in their TB program, what it has achieved, and what challenges they face," she says. "As they look toward the future and apply for funds, we help them to understand the current state of the TB epidemic in their country and where their program should be investing."
When asked if the hours are long and intense, she just laughs.
"There is always a lot of work to be done with limited time and a small team," she says. "But it's so rewarding to be invited to work with ministries and the national TB program and feel like we might make recommendations that can improve their programs going forward."
They also visit TB clinics, HIV clinics, laboratories, and district health authorities to meet with nurses, clinicians, and lab technicians. They are trying to determine what the real conditions are like in the field.
"You get the best answers by actually going and talking to people," she says. "We're able to ask questions about what they are seeing and the challenges they are facing."
Training for immense responsibility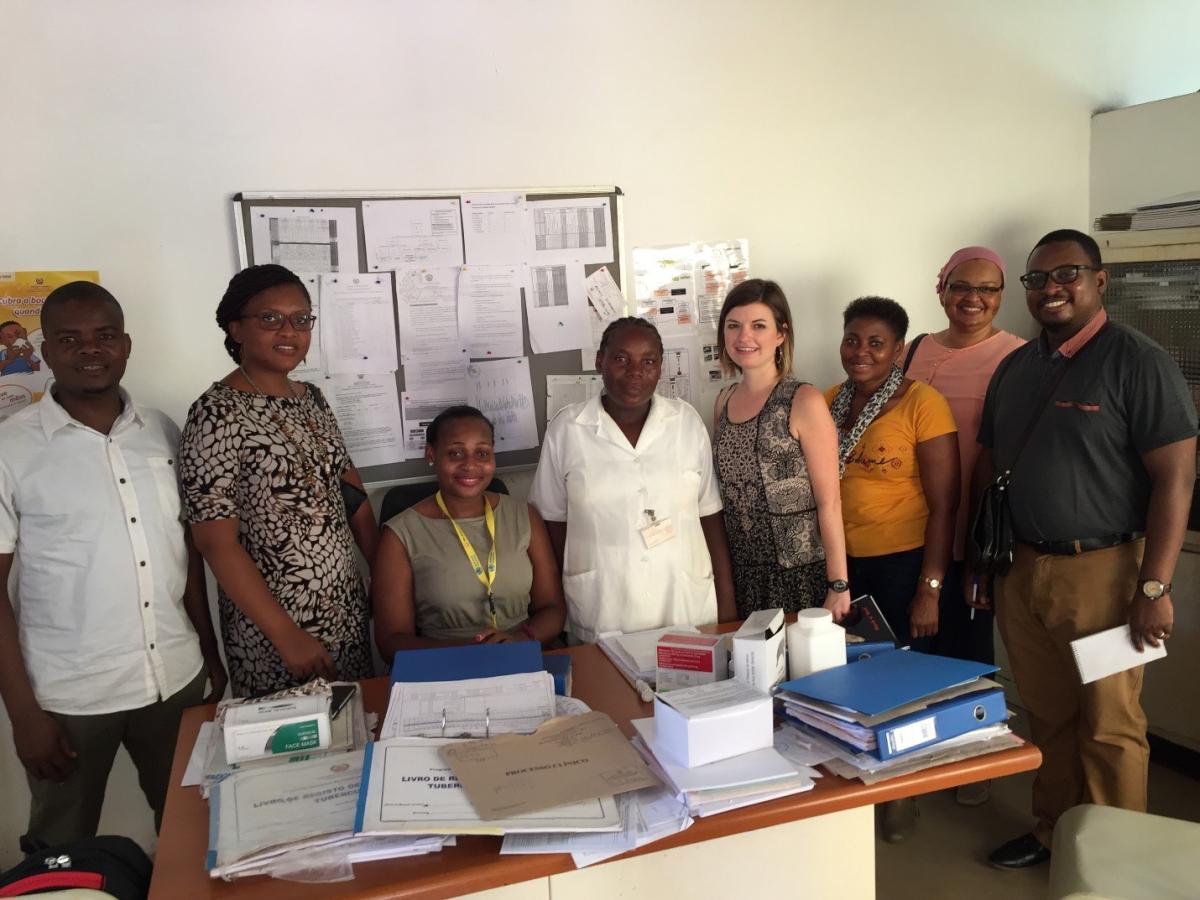 When you work at the CDC, you take part in a broad mission to promote public health on a global scale. If a health emergency should arise, Curran may be called to respond. The job sometimes requires people to work all over the world.
"That's what's really cool about working at CDC – the combination of science and service," she says. "We're here to serve the public and if there's a need, we'll shift focus."
How does one prepare for this line of work? Curran attributes her success to rigorous training.
"As a research assistant at UW, I trained among the very best," she says. "It really boosted my confidence that I could think critically about problems and go into another country and present to ministry of health stakeholders. My training prepared me to make a case for my findings."
Curran's career has been filled with life-changing moments – for both her and the communities she has served. She has lived among, learned from, and collaborated directly with the people she hopes to impact. Her dream was to play a role in making the world a better place – and that is just what she is doing.