News & Events
Jennifer Velloza Named 2018-2019 Magnuson Scholar
Jennifer Velloza, a third year doctoral candidate in the Department of Epidemiology at the University of Washington (UW), was named a 2018-2019 Magnuson Scholar. Velloza is the fifth Epi student in a row to win the award for the School of Public Health.
The Magnuson Scholars Program is among the UW's highest honors. Each year, the program recognizes one graduate student in each of the six UW Health Sciences schools who excels both in their academics and in research. Each student receives $30,000 toward their education in the 2018-2019 academic school year.
"I am deeply honored to have been selected for the Magnuson Scholarship and so thankful to my mentors, the award selection committee, and the study teams that I have gotten to work alongside and learn from as part of my dissertation research," said Velloza.
Velloza completed her MPH in the Department of Health Behavior at the University of North Carolina at Chapel Hill in 2013. Before coming to the UW in 2015 for her doctoral degree, she worked for Duke University's Global Health Institute and Doctors Without Borders in Swaziland.
"With the Magnuson Scholar award, I have the freedom to focus on completing my dissertation research and developing grant applications related to integrated global mental health and HIV prevention interventions," said Velloza. "It will also support my travel to academic conferences and study sites in sub-Saharan Africa."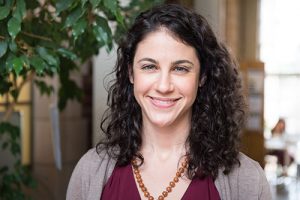 Velloza's dissertation research investigates the ties between depression and adherence to HIV pre-exposure prophylaxis (PrEP) among high-risk women in Kenya, Uganda, South Africa and Zimbabwe. In an ancillary study, Velloza is also exploring the acceptability and cultural relevance of a depression screening tool among women participating in a PrEP delivery and reproductive health intervention in Kenya. She hopes the results from these studies will lead to future research opportunities to develop mental health and HIV prevention interventions for young women.
Since starting her doctoral program at the UW, Velloza has demonstrated a strong dedication to her research and to her peers. She is a student representative for the UW School of Public Health Diversity Committee, and a member of several working groups within the School of Public Health. Velloza has also been a mentor with the Odyssey Mentoring Program at Columbia University, her alma mater, since 2015. Velloza has published 15 peer-reviewed original research papers.
In August 2017, Velloza received the competitive Ruth L. Kirschstein Predoctoral NRSA award (an F31 grant) from the National Institute of Mental Health to support her doctoral research. She was also selected to participate in the Society for Epidemiological Research (SER) dissertation workshop in June, where she will have the opportunity to present her dissertation research in progress and receive feedback from leading epidemiologists in the field.
The Magnuson Scholars Program is a $2 million endowment funded by the Warren G. Magnuson Institute for Biomedical Research and Health Professions Training. It is named in honor of U.S. Senator Warren G. Magnuson who dedicated his life to improving health and health care in the United States through biomedical research. He played a significant role in establishing the National Institutes of Health, Medicare and Medicaid.
Past Magnuson scholarship winners were Erica Lokken (2017), Sylvia Badon (2016), Anjuli Wagner (2015), and Christine Khosropour (2014).
Learn more about Jennifer Velloza.