News & Events
How online access to legal services during COVID-19 impacted domestic violence survivors' ability to get help
When survivors of domestic violence are able to file for protection orders online rather than through the traditional method of in-person at a courthouse, the trauma associated with this process is reduced and barriers like needing to find childcare or take time off work may be alleviated.
These are among the findings of a study conducted by researchers at the UW School of Public Health and community partners on how the COVID-19 pandemic, and the need for remote judicial services, impacted the process domestic violence survivors in King County go through when seeking help.
Kim Dalve, an epidemiology doctoral student researcher on the project, said that past research has shown how domestic violence protection orders — which can do things like order abusers not to harm survivors, grant temporary custody of children, or mandate abusers stay away from a residence — can go a long way in preventing domestic violence from recurring.
The new research is especially critical as reports of domestic violence increased by 8 percent under lockdown as survivors were isolated with their abusers, the National Commission on COVID-19 and Criminal Justice reported.
Many of the domestic violence cases most commonly present in the King County criminal justice system are filed by survivors of color or those from low-income households. This shows there's a critical need to increase access to diverse communities in obtaining these protection orders.
The study gives a window into what online legal services were helpful for survivors during the pandemic, and which ones still present barriers to accessing services.
Not having to stand several feet away from their abuser was one of the most critical benefits of online filing services for survivors, advocates and lawyers said. Additionally, taking time off work, finding transportation to the court house, or accessing childcare were all barriers that survivors did not have to surmount to seek help.
"Going to court appearances and meeting with attorneys can take a lot of time out of your day. If you're trying to hold a job or if you have children you need to take care of, it might not be something everyone is able to do," Dalve said. "Some of these virtual court appearances or technology can be helpful for reducing disparities after the pandemic, as long as we know they're not making the gap worse between people of color, between socioeconomic statuses, ages or genders."
That's why the study also looked at what barriers existed within online services. One of the reasons survivors didn't access services is because they weren't written in their preferred language, or they didn't understand how to seek legal help. Some survivors also felt like remote, virtual court hearings took longer, or left their case at a standstill.
The study compared the rates of civil domestic violence legal filings and how far they went through the legal system before and during the pandemic, paying attention to a survivor's race/ethnicity, gender, age, and socioeconomic status to help understand what disparities might exist in population health equity.
The research was one of 14 COVID-19 population health equity research grants funded by the Population Health Initiative at UW, which addresses the most persistent and emerging challenges in human health, environmental resilience, and social and economic equity.
The researchers looked at administrative data from King County Prosecuting Attorney's Office and New Beginnings (a Seattle-based agency serving domestic violence survivors), created an online survey that collected data from 92 survivors, and conducted interviews with legal and community advocates.
Just as many people are considering what lessons from remote work should be implemented beyond the pandemic, researchers hope this study allows the judicial system and community organizations to see what online services are important to continue providing for survivors, and how they can improve current ones.
They also underscore the importance of collecting accurate racial and ethnicity data in understanding and supporting the unique population health needs of communities.
"There is significant need to enhance legal access and resources among BIPOC survivors during the pandemic and beyond," Dalve said. "Future adaptations in civil legal access should increase online information and services in multiple languages and reduce wait times in the court to promote safety and equity."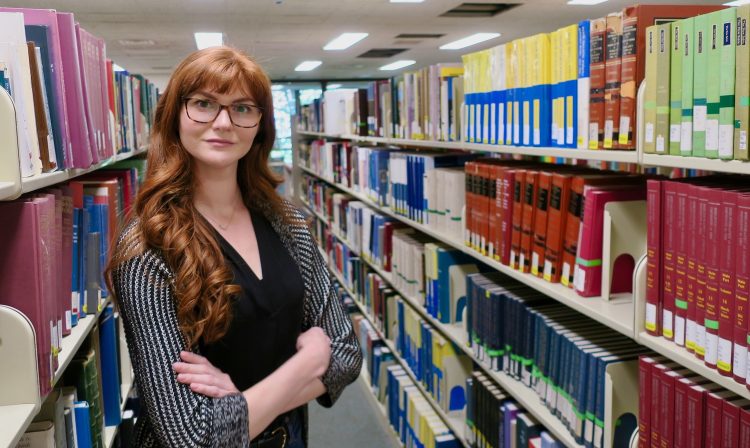 Dalve was eager to join this project which began in the summer of 2020, as it combined her interests in the criminal legal system's intersection with public health. Dalve described her role as a project manager, connecting with organizations to understand what types of data they collected, analyzing the data, and sitting in on interviews with stakeholders.
Before coming to UW as an epidemiology student, Dalve worked in New York City for the criminal and community courts. After gaining experience as a program evaluator interviewing community stakeholders — from people coming from parole, to people who were arrested, to people who were homeless — Dalve wanted to come to graduate school to learn how to apply rigorous research to improving community programs.
Dalve hopes that through research partnerships with community organizations, the field will learn more about not just improving one system, but many.
"I want to understand how to improve the bridge between academic research and community partners we're working with, while also amplifying the things that our partners are doing to show the pros, cons, and benefits of their changes to a broader audience," Dalve said.