News & Events
How a series of questions helped Kenneth Mugwanya fight the HIV epidemic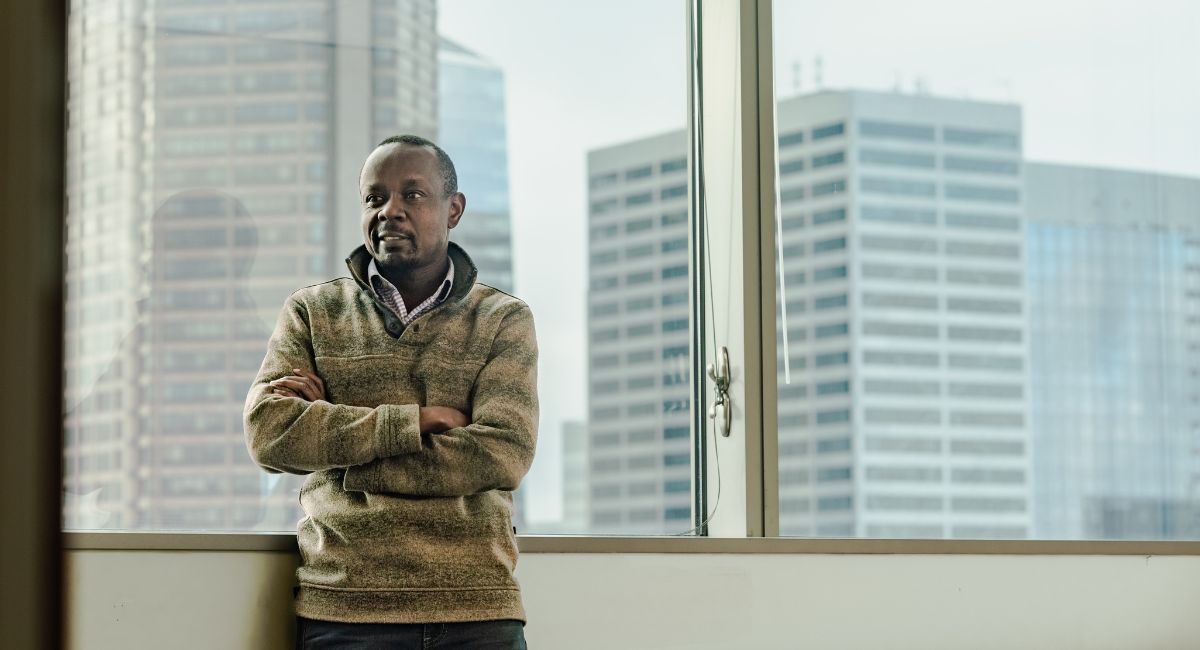 Kenneth Mugwanya is a physician-epidemiologist at the University of Washington School of Public Health, where he works as an assistant professor of global health and epidemiology. (Photo credit: Elizar Mercado)
Kenneth Mugwanya's first job as a young physician in Uganda was working with HIV-infected children. This was around the height of the HIV epidemic, when there was no medicine available for children, and the medicine that was available for adults was very expensive.
That meant there was little Mugwanya could do to help the children under his care, who had all been infected with the virus before they were born. After a frustrating first year on the job, he felt burned out, and wondered if there was a more meaningful way he could contribute to the cause. What was needed to reduce the number of people getting infected with HIV in the first place?
This was the first in a series of questions that would guide Mugwanya from his beginnings as a Ugandan clinician treating children with HIV in the early 2000s to becoming a physician-epidemiologist at the University of Washington School of Public Health, where he's made great contributions to fighting the global HIV epidemic. Mugwanya's questions have led him from researching which drugs can prevent HIV, to determining their safety, to understanding how to deliver them to the people who need them the most.
"We have made significant progress in developing effective tools that have helped reduce substantial numbers of HIV infections over the last two decades compared to what it was," Mugwanya said. "But there is still a lot to be done. More prevention options and diverse delivery platforms are still needed to improve and expand access. Having highly effective interventions is not enough unless the people who need them have access to them, which is how my work has evolved."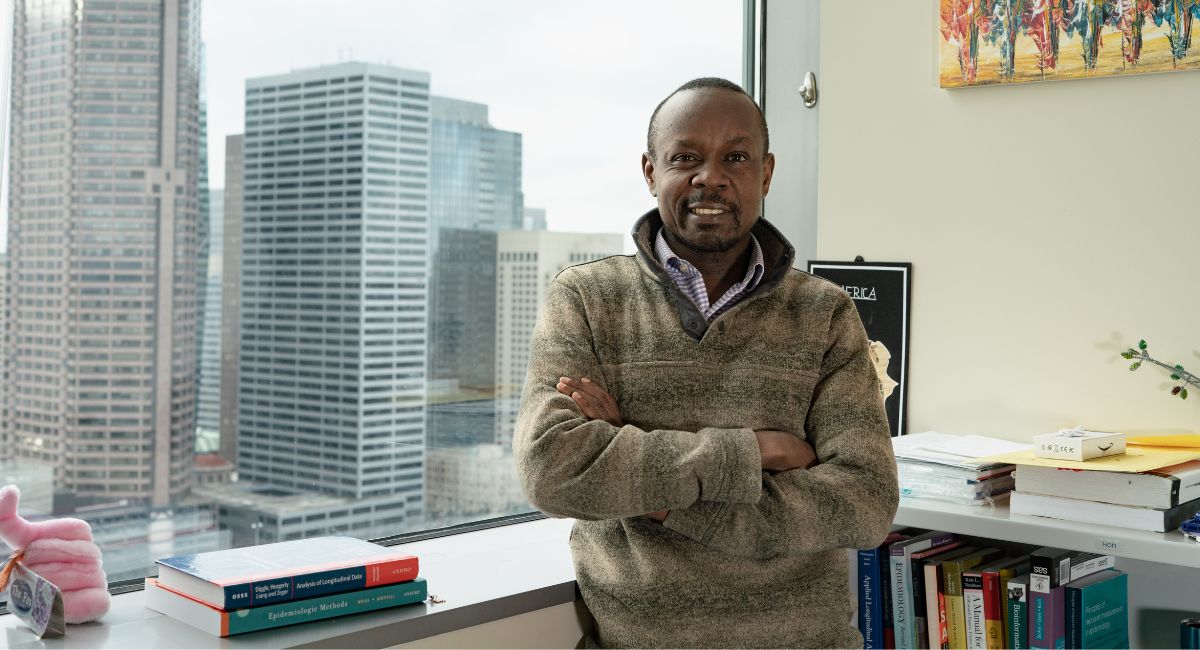 How do we prevent HIV infection?
Mugwanya's first question — how to prevent people from getting infected with HIV — led him to leave his first job and join the infectious Diseases Institute at Makerere University in Uganda as a research study physician, where he began working with UW researchers who were also asking this question.
There, he learned research methods and how to ask more complicated questions. During this time, antiretroviral medications were being developed, which inhibit a retrovirus like HIV from replicating in the body. After his training, Mugwanya began working with his mentors studying how antiretrovirals, specifically pre-exposure prophylaxis (PrEP), could help prevent HIV from being spread between couples in Uganda and Kenya. Their research found that using that medication substantially reduced the risk of a partner with HIV passing HIV to the uninfected partner.
The results of that study were published in 2011, just as Mugwanya was coming to the UW to begin his doctoral studies, and the findings were hugely impactful. Delivery of the antiretroviral medication PrEP is now being scaled up to reduce the transmission of HIV around the world. When taken as prescribed, PrEP reduces the risk of getting HIV from sex by about 99%, according to the Centers for Disease Control and Prevention.
Is PrEP safe for everyone?
Now that Mugwanya knew that PrEP was effective in preventing the transmission of HIV, he had another question: Was it safe for everyone to use? Mugwanya focused on answering how PrEP affects the kidney, which is an important organ for removing toxins from the body, and whether PrEP was safe for people who were breastfeeding and their babies. Using data from these past studies, Mugwanya developed a new study which found that very little drug passed through the breastmilk to the baby, making PrEP safe to use when breastfeeding.
"When I was training, I thought, 'You do a clinical trial, prove something works, and the next day it should be on pharmacy shelves with someone picking it up.' It's not as simple as that."
Through these years of asking questions, Mugwanya and many research teams around the world had found a prevention for HIV and learned that it was safe for different populations to use. Mugwanya's next question was how to best get that drug to the people who needed it most. That's why his work now as an assistant professor of global health and epidemiology includes both research and implementation science, or using methods and strategies that help practitioners and policymakers make use of research.
How do we get PrEP to communities?
Mugwanya asks questions like how to best deliver PrEP to women who are disproportionately affected by HIV in Sub-Saharan Africa, and reach them for HIV prevention. He is also trying to understand what is an effective and reasonable level of adherence for women taking oral PrEP medication, as taking daily medications for purely preventive reasons can be challenging. He wants to know if the medication isn't taken daily, does it still provide sufficient protection against HIV for women? This is a very important question for the field, and the work Mugwanya is currently leading will help provide useful information.
"When I was training, I thought, 'You do a clinical trial, prove something works, and the next day it should be on pharmacy shelves with someone picking it up,'" Mugwanya said. "It's not as simple as that. I vividly remember the image and voice of my mentor, Jared Baeten, presenting the results of the Partners PrEP Study in Rome. There, I thought we had hit a walk-off home run to end the epidemic, but not so fast! More than 10 years down the road, we are still struggling to make PrEP and other prevention tools easily accessible to persons who need them where and how they want it."
Mugwanya said that a lot has to be done from the study inception to engage key stakeholders like regulators, policymakers, implementors, potential users, and communities on how a product actually works. It's also necessary to understand expectations and plan for regulatory approvals and development of guidelines for how to use the product.
"Projecting what access, resource mobilization and supply chains will look like as well as user-centered delivery systems are all central to moving a product from clinical demonstration to real world delivery," Mugwanya said.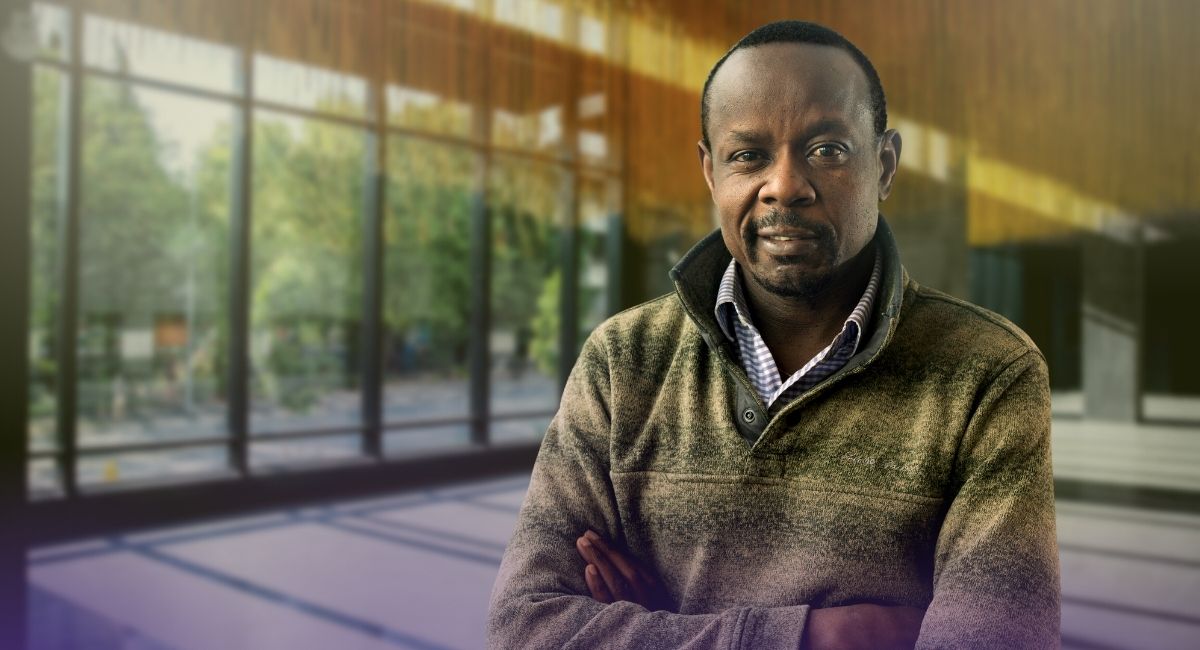 How do we learn from communities globally?
As Mugwanya continues to ask questions, he says two things are critical. First, is being able to learn from communities what their problems are before designing a research question. Second, is working with teams of diverse people, whether that's researchers around the world, students looking for mentorship and learning opportunities, and communities most affected by the work.
"I have worked my way through the ranks by beginning my experience first in Africa, so I come from a unique place where I know what collaborating groups on the U.S. side experience and I also have a better understanding of the experiences and expectations of international partners," Mugwanya said. "Moving forward, I want to be of help to my colleagues to work towards creating opportunities and partnerships which are diverse, respectful, and truly meaningful to people on either side."
It's been nearly two decades since Mugwanya asked that first question as a Ugandan physician, and while much has changed for the better in the HIV epidemic, the need for great questions around implementation science remains. Exciting HIV prevention options are on the way, but Mugwanya said we must expand diversified and user-friendly approaches for the delivery of these tools to truly maximize their full public health benefits.
---
Methods to Research to Practice Continuum
This story is part of a series sharing how our faculty navigate the methods to research to practice continuum, or the journey from developing a research idea, to using a scientific strategy and conducting research, to working alongside communities so that findings have meaningful impact.