News & Events
Here's what nonadherence to gender-affirming hormone prescriptions shows us about trans people's access to equitable health care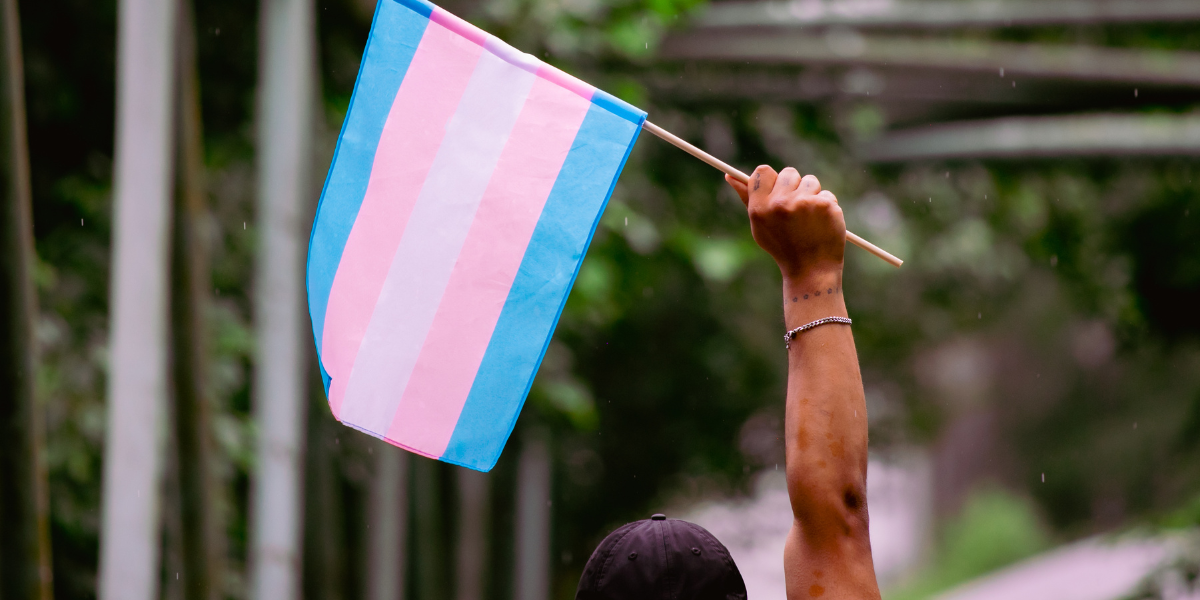 While gender-affirming hormones are critical to trans individuals' health and wellbeing, a new study provides insight into why people may be taking more or less than their prescribed dosages. 
The study, Gender Affirming Hormone Therapy Dosing Behaviors among Transgender and Nonbinary Adults, was published September 7 in Humanities and Social Sciences Communications. To the study authors' knowledge, it's the first of its kind to ask whether and why trans individuals may be taking a different hormone dosage than prescribed. Trans individuals who participated in the study shared reasons that ranged from misalignment of treatment goals between provider and patients, experiences of discrimination, insurance and cost barriers, and forgetting to take medication.
"Access to gender-affirming hormones is crucial to the mental health and wellbeing of many transgender and nonbinary individuals," said Dr. Arjee Restar, assistant professor in the Dept. of Epidemiology at the University of Washington School of Public Health and lead author of the study. "Any laws and policies that limit or ban access to gender-affirming hormones are an overt form of structural gender-based discrimination toward transgender and nonbinary people. Although taking more hormones than prescribed may pose health risks — including risks to cardiovascular health — we urge providers to work hand-in-hand with their trans patients so motivations and treatment goals are better understood."
Of the 379 trans individuals surveyed for this study, 24% took more hormones than prescribed, 57% took less than prescribed, and 19% adhered to their prescribed dosage.
For trans individuals who took less gender-affirming hormones than prescribed, the study found a significant association with income and insurance coverage barriers. The most common reason cited by participants for taking less hormones than prescribed was forgetting to take their medication, followed by forgetting to pick up a prescription, the cost of hormones, experiencing transportation barriers, and health insurance issues. Anxiety around self-administration of injections was also cited as a concern.
For trans individuals who took more gender-affirming hormones than prescribed, the study found a significant association with having the same health care provider for primary and gender-care. Individuals experiencing gender-based discrimination were also more likely to take more hormones than prescribed. Many respondents said they took more hormones to make up for missed doses. Some transmasculine individuals said they took more doses due to menstruation causing feelings of gender dysphoria or physical pain such as cramping.
Before this study, little was known about hormone nonadherence, and whether and why trans individuals take different amounts of hormones than prescribed. Understanding the reasons behind this is critical to ensuring safe hormone-dosing behaviors and the achievement of trans people's gender-affirmation goals, the researchers said.
For trans and nonbinary individuals who wish to pursue gender-affirming medical care, hormones are some of the first and only forms of care that these individuals will seek out. While not all trans individuals use hormones, these medications are a less costly option than gender-affirming surgeries and help those experiencing gender dysphoria to improve body satisfaction as well as psychological functioning and quality of life. People experiencing gender dysphoria often feel distress, anxiety, and depression, but hormone use can reduce suicide ideation and attempts.
Insurance plans and costs can create barriers to gender-affirming hormones. Trans individuals are less likely to have insurance than cisgender people and many insurance plans do not cover the cost of gender-affirming medical interventions. Currently in the US, 27 states have no laws that require LGBTQ inclusive insurance protections, and one state (Arkansas) allows insurers to refuse to provide gender-affirming care coverage.
"It is an unfortunate reality that some individuals are not able to take hormones at their desired doses due to financial barriers," said E.J. Dusic, a bioethics scholar at UW School of Public Health and study co-author. "This reflects a troubling trend in our overall health care system where individuals with access to private insurance or more financial resources have greater access to health care services. Gender-affirming medical care should be considered a necessary part of medical care that is covered by all types of insurances to allow for more equitable access."
Trans individuals can also face discrimination from health care providers, whether that's discriminatory or abusive practices or providers refusing to provide adequate care due to transphobia. Misalignment of treatment goals between provider and patients were also reasons survey respondents did not adhere to their original prescribed dosage.
"Our findings demonstrate that there is a continued need to train providers to adapt a personalized medicine approach for gender-affirming care," Dr. Restar said.
Having trained, gender-competent health care providers is important for improving health equity for trans people. For health care providers who are working with trans individuals, Dr. Restar said a nonjudgmental, collaborative environment is critical for creating a personalized plan where safe hormone levels can be easily prescribed and monitored, so that patients can reach their goals.
Policies that support gender-affirming care are also essential to helping create safe environments and reduce discrimination in health care settings for trans individuals. The past few years have seen an onslaught of legislation that limits trans individuals' ability to seek gender-affirming care. Four states have restricted youth access to gender-affirming care and more than a dozen states are considering similar laws (though lawsuits have blocked several of these laws from going into effect).
"Ongoing work is needed to create safe and affirming encounters, particularly in health care settings, for transgender and gender diverse people and pass and enforce state and federal laws that criminalize discrimination on the basis of gender," said Dr. Jaclyn Hughto, a social epidemiologist at Brown University School of Public Health, and study co-author.
The new research uses survey data from 379 trans people 18 and older who were taking hormones as part of their gender-affirming care. Survey respondents lived in Massachusetts and Rhode Island, and were surveyed between March and August of 2019. Respondents were recruited through venues frequented by trans individuals, including online communities, social networking, and clinics.
The full study team includes Arjee Restar and E.J. Dusic of the University of Washington, Henri Garrison-Desany of Harvard University, Elle Lett of University of Pennsylvania, Avery Everhart of the University of Michigan, Kellan E. Baker of the Whitman-Walker Institute, Ayden I. Scheim of Drexel University, Wilson Beckham of Johns Hopkins University, Sari Reisner of Harvard University, Adam J. Rose of Hebrew University, Matthew J. Mimiaga of UCLA, Asa Radix of New York University, Don Operario of Emory University, and Jackie Hughto of Brown University.