News & Events
Epidemiology community members receive 2022 SPH Awards of Excellence

Congratulations to the University of Washington Department of Epidemiology (UW Epi) nominees who were honored at the 2022 UW School of Public Health (SPH) Awards of Excellence. The SPH Excellence Awards recognize exemplary staff, faculty, and students for their dedication, service, and contributions to the school. The SPH Excellence Awards ceremony was held in person for the first time since 2019, at an event in the Hans Rosling Center for Population Health.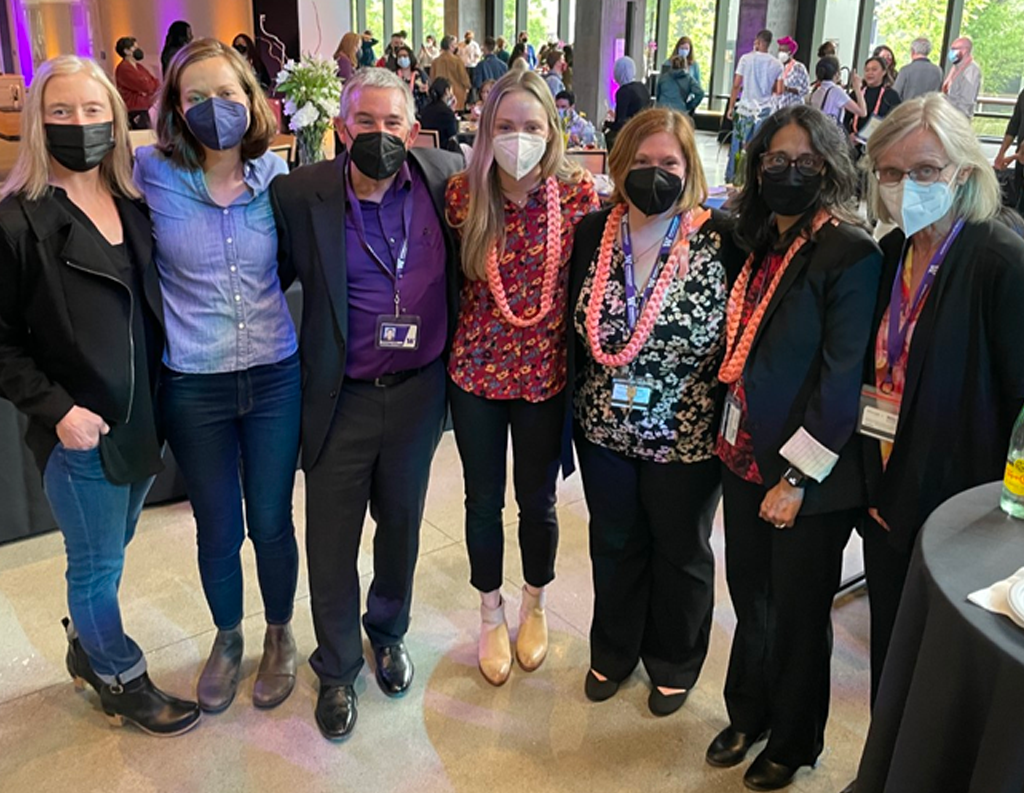 Courtney Hill was awarded the Outstanding Master's Student Award in Epidemiology. Courtney has served as the Epi Student Representative for the past two years and after receiving her MS, will continue pursuing her PhD at UW Epi. "Courtney has impressed me with her intellect, her creativity, her work ethic, and her dedication," said UW Epi Associate Professor and Associate Chair Dr. Amanda Phipps.
Anna Larsen was recognized with the Outstanding PhD Student Award in Epidemiology. "She brings the ideal mix of research excellence, exceptional teaching skills, and collegiality, and professionalism to all that she does," said Dr. Grace John-Stewart, Professor of Epidemiology, Global Health, Medicine, and Pediatrics.
UW Epi Associate Professor and Equity, Diversity, and Inclusion Committee Co-Chair Dr. Anjum Hajat was the recipient of the Outstanding Faculty Mentorship Award. This award is presented to a faculty member who excels in fostering student learning, original thinking and innovation, with the ability to inspire students through one-on-one instruction and mentorship. Dr. Hajat's research focuses on environmental injustice and health disparities caused by environmental factors, as well as the health impact of factors that cause economic inequity.
Special Projects Manager Cassie Atkinson-Edwards received the Department of Epidemiology's Outstanding Staff Award. Cassie has been instrumental in the launch of the strategic plan and faculty search process. "She is kind, applies principles of equity and justice in her work, and truly deserves to be recognized as an outstanding staff member due to her many meaningful contributions to the department, school, and university," wrote one nominator.