News & Events
Epi Professor Jen Balkus awarded $2.5 million to identify interventions for Chlamydia trachomatis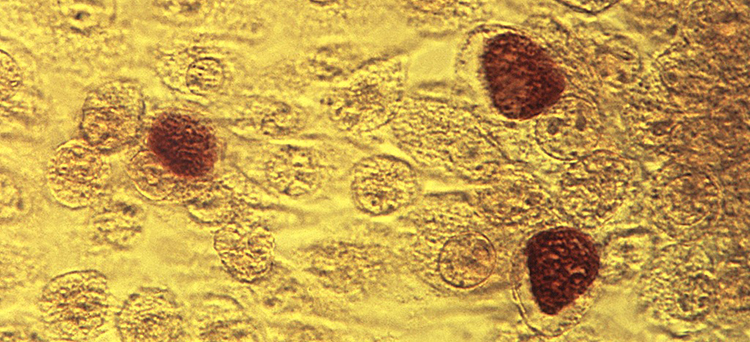 The National Institute of Allergy and Infectious Diseases awarded Assistant Professor Jen Balkus her first R01 grant, funding a five-year, $2.5 million study to understand the relationship between bacterial vaginosis (BV) and the risks for developing Chlamydia trachomatis.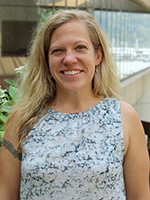 Chlamydia is the most common bacterial sexually transmitted infection (STI) globally and it is on the rise. The World Health Organization estimates that there are more than 130 million new Chlamydia infections each year globally. In the United States, Centers for Disease Control & Prevention (CDC) estimate 2.9 million infections occur annually, but because Chlamydia is oftentimes asymptomatic, only a fraction of new infections gets reported.
Chlamydia infections disproportionately impact women, especially younger women between the ages of 15 and 24. Serious reproductive health problems can arise without treatment, such as pelvic inflammatory disease, infertility, ectopic pregnancy, and chronic pelvic pain. BV, a condition where there is a bacterial imbalance in the vagina, is thought to put women at higher risk of contracting Chlamydia if exposed.
"In past epidemiologic studies, we've seen a relationship between bacterial vaginosis and Chlamydia," said Balkus. "We think that specific bacteria that are commonly found with BV might be producing molecules that allow Chlamydia to thrive. This has been demonstrated in the lab, but we have not yet observed this relationship directly in humans."
By using vaginal fluid samples collected from the Mombasa Cohort, an ongoing longitudinal study established since 1993 of more than 500 women in Kenya who are at high risk for STIs, Balkus will identify the types of bacteria that live in the vaginal microbiome and whether high concentrations of certain bacteria lead to an increased risk for Chlamydia infection.
In understanding the environment and the mechanisms that may lead to Chlamydia infection, Balkus hopes to identify possible interventions that could be developed to target specific bacteria that foster a thriving environment for Chlamydia. These interventions could be used as part of treatment for BV therefore reducing or even interrupting the mechanisms that can lead to developing Chlamydia.
Other co-investigators for this study include Scott McClelland from the UW Departments of Epidemiology and Global Health; Elhanan Borenstein from the UW Genome Sciences; Kevin Hybiske and Dan Raftery from UW Medicine; Heather Jaspan from Seattle Children's; and John Kinuthia from the Kenyatta National Hospital.