News & Events
Epi Department visit to new Population Health facility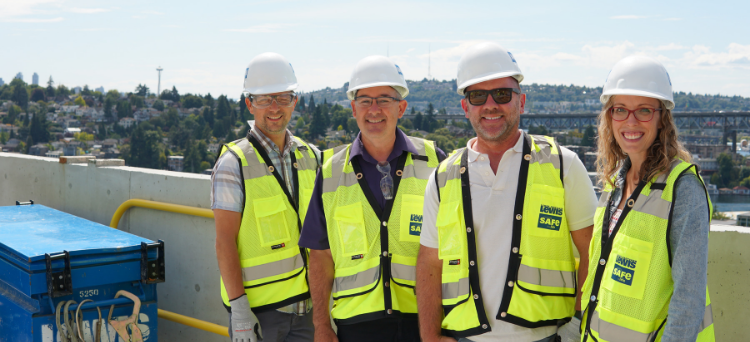 "What a view!" was the resounding consensus earlier this week as a group of faculty and staff from the Department of Epidemiology caught their first glimpse of the Space Needle and Portage Bay from the eighth floor of the new Hans Rosling Center for Population Health, which will be a new home for the department starting in the fall of 2020.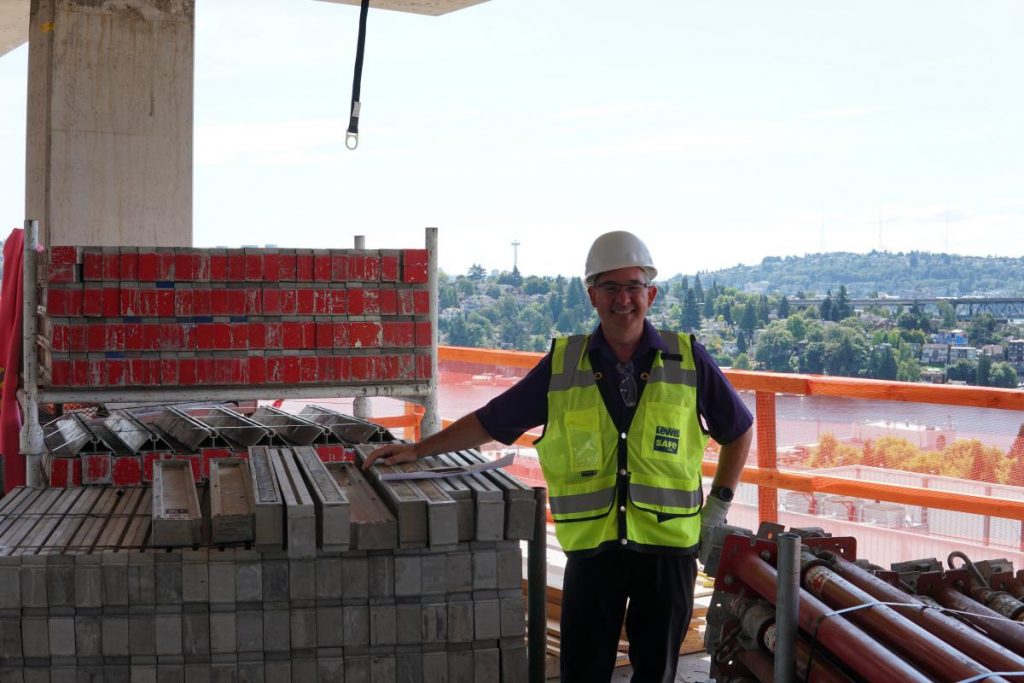 Earlier this month, the University of Washington announced the topping out of the $230 million-dollar building designed to facilitate interdisciplinary collaboration between the Department of Epidemiology and other units within the School of Public Health and the Institute for Health Metrics and Evaluation (IHME); and to serve as a center for the UW Population Health Initiative.
"Our faculty and students already work across disciplines and departments on innovative approaches to global research and public health solutions," said Dr. Stephen Hawes, Chair of the Department of Epidemiology and Director of the Strategic Analysis Research and Training (START) Center. "I look forward to seeing how far we can go together when we can convene more regularly under the same roof."
The Department of Epidemiology will occupy a portion of the top floor of the eight-story building, along with the Department of Global Health. The Hans Rosling Center for Population Health will support spaces for collaborative group work, active learning, offices, and common amenities. Generous natural light and south- and east-facing outdoor patios can only help inspire creativity and community among faculty, students, staff, partners, and visitors.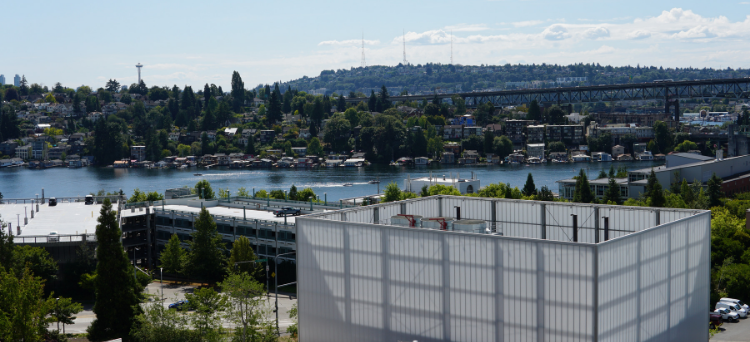 "Our vision is that the work done in this building will improve the health and well-being of people in our region and throughout the world," stated President Ana Mari Cauce in 2017, when the new building's location at the corner of 15th Avenue Northeast and Northeast Grant Lane was confirmed. This new space will expand the University and the Epidemiology Department's ability to inform actionable public health interventions, strengthen environmental resilience, and promote social and economic equity.
"Even as the walls are still under construction, it's clear to me that this space will provide countless new opportunities to foster our entire Epi community," Dr. Hawes said. "Not only that, but it lays the foundation to forge new and exciting partnerships that I'm confident will have profound impact."