News & Events
Epi Before Sunrise: Master's Student Shengruo Zhang Attends Class From Jinzhou City, China
Shengruo Zhang began her Master's of Science in epidemiology at the University of Washington (UW) in September 2020. While attending the UW has been a goal for Shengruo since she was studying international economics and trade as an undergraduate at Liaoning University, she could not have foreseen taking her first few quarters of epidemiology graduate courses between two and four in the morning from her hometown of Jinzhou City, China.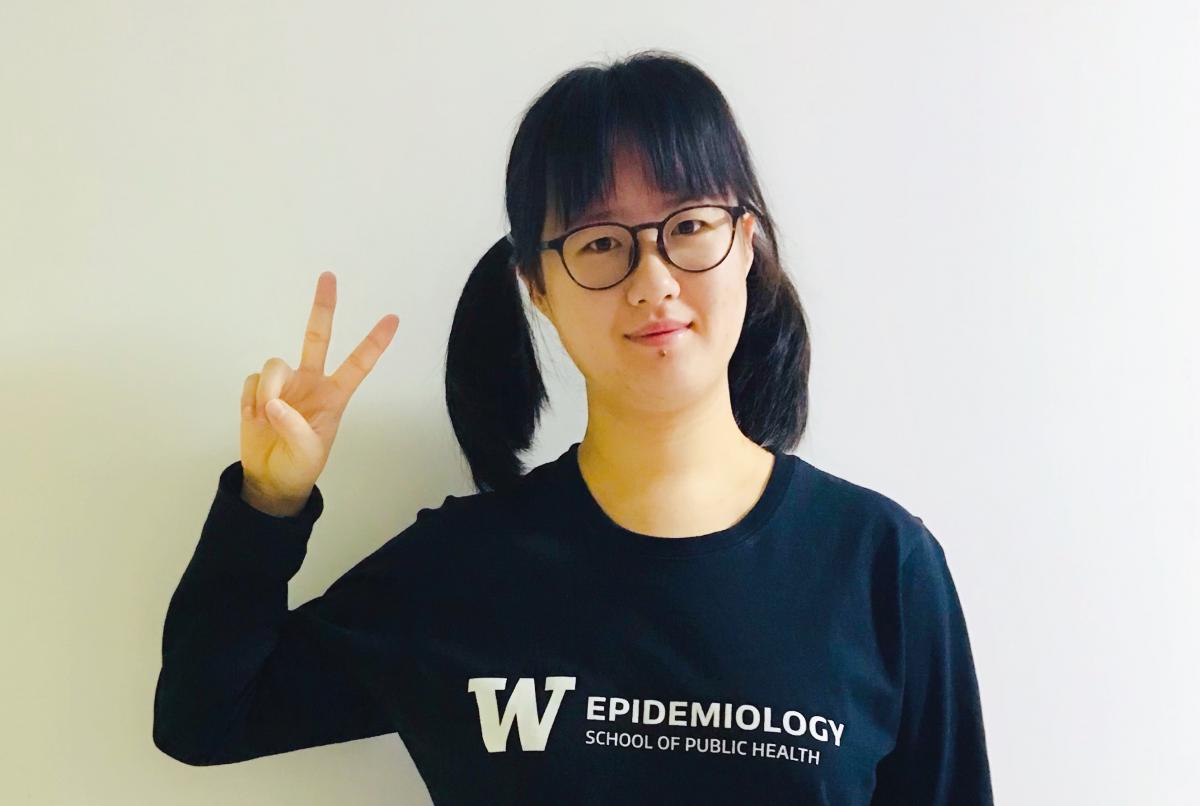 "I'm a human, so it's sometimes a little physically uncomfortable. Mentally, I feel pretty happy and I enjoy my courses so much," Shengruo explains. "I cannot go to Seattle right now due to travel restrictions, but I can change myself and do my best to adapt."
The University of Washington Department of Epidemiology is currently holding courses remotely due to the coronavirus pandemic, which has also prevented some out-of-state students from being able to relocate to Seattle, as planned, to attend their graduate school courses in the same time zone as their classmates.
"I feel that Seattle is a very romantic and artistic place," Shengruo described enthusiastically. "The University of Washington is a very multicultural school, and our department has a lot of students and faculty members with different backgrounds."
Shengruo became interested in epidemiology and public health while volunteering at a city social welfare institution. She observed the health issues that many of the welfare home residents experienced and the challenges they faced in accessing care with limited financial means, and was inspired to pursue a career in public health.
At the time, Shengruo was excelling in her economics studies, which would have allowed her to attend the best business schools in China. Now, she is able to apply similar statistical methods and mathematical skills to her epidemiology and biostatistics courses and research.
Shengruo is scheduled to speak to a group of undergraduate students to share more about public health, specifically epidemiology. "In China, public health is not as popular to study as economy, business, or computer science," Shengruo explained. "I think it's very important to let others know about our discipline and responsibility."
Shengruo's passion for research drove her to pursue a Master's of Science in epidemiology, and she intends to complete her doctoral degree in the near future. "I am still trying to explore and understand different areas within the epidemiology field. So far, I have focused primarily on chronic disease research, which I found very interesting. Principally, I enjoy thinking about how to apply the logistics of research methods in my mind, and finding how to put that into words.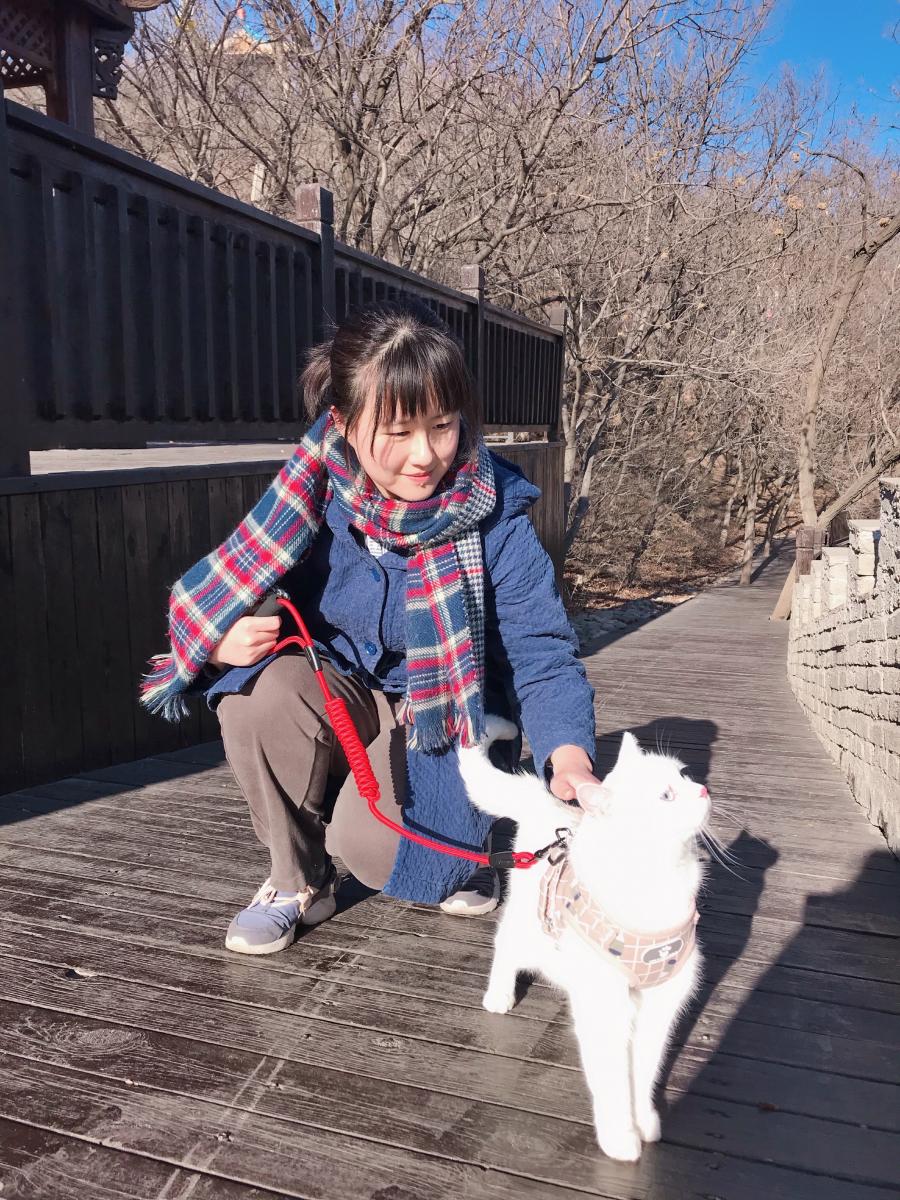 Shengruo has a map of the University of Washington campus on the wall in her bedroom, which like many people, also serves as a study workstation."When I am able to travel to Seattle, the first thing I want to do is explore the campus," Shengruo exclaimed. "The health science building looks like the largest building on campus, and I was told that it is easy to get lost. I would also like to check out the view of the city from the top floor of the new [Hans Rosling Center for Population Health] building. That must be very exciting!"
In the meantime, Shengruo enjoys where she lives in Jinzhou City, a small coastal city in northeastern China that reportedly has great barbeque. Outside of class, Shengruo enjoys taking traditional Chinese folk dance classes, playing table tennis, and spending time with her cat to relax.
"I am the only one in my whole family who can speak English," Shengruo shares. "Some names of schools in the United States are difficult for Chinese speakers to pronounce, but even my eighty-year-old grandfather tells his friends proudly, 'This is my granddaughter and she attends the University of Washington,' which makes me feel pretty amazing that he can say that."