News & Events
Dornell Pete: Preventing cancer among Navajo People with support from an NCI award
In September 2020, Dornell Pete, doctoral student in epidemiology at the University of Washington (UW), received the National Cancer Institute (NCI) Predoctoral to Postdoctoral Fellow Transition Award (F99/K00) from the National Institute of Health (NIH). This grant will support Dornell's dissertation research, assessing gastric cancer risk factors for American Indian adults; and her aspired cancer-focused postdoctoral research, continuing to work with her community and fellow members of the Navajo tribe.
Helicobacter pylori (H. pylori) is a type of bacteria that can cause infection of the digestive tract. Cytotoxin-associated antigen (cagA) gene is an H. pylori strain that disrupts normal gastric cellular activity. Both H. pylori and cagA genotype are known risk factors for stomach cancer, also known as gastric cancer.
Dornell's research aims to estimate the prevalence of H. pylori infection and cagA genotype among adults residing on the Navajo Nation. Dornell is also interested in better understanding the relationship between dietary factors, such as diets high in salt, and low in fruit and vegetables, and H. pylori status, as one's diet is an important factor affecting the gastric environment.
"Gastric cancer is almost four times as high in our tribe compared to the surrounding general population," Dornell explains. "There is little information available on this topic in the Navajo cancer reports. I hope this research will benefit people who are infected with H. pylori and gastric cancer, and advances the understanding of risk factors and how to improve stomach health for the Navajo people."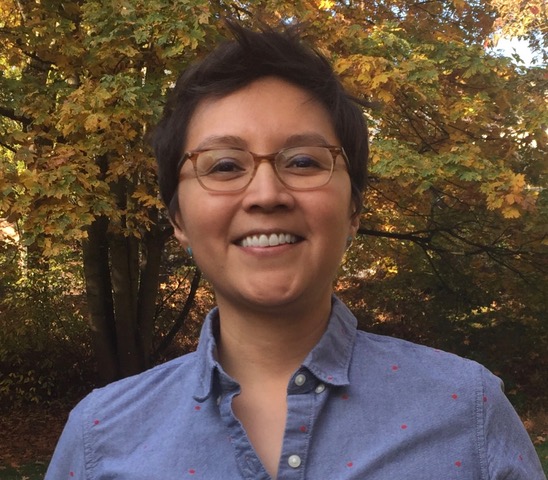 Dornell Pete is Navajo from the Navajo Nation. She grew up on the Navajo reservation in Shiprock, New Mexico. Dornell is the first member of her family to graduate from college. After receiving her bachelor's degree in biochemistry, Dornell worked as a chemist for her tribe at an environmental laboratory where she was exposed to a magnitude of environmental health issues related to drinking water and contaminants. This experience propelled her to pursue her master's in public health (MPH) in epidemiology from the Yale School of Public Health.
Dornell went on to work as an epidemiologist for two tribal epidemiology centers, the Navajo Epidemiology Center (NEC) and the Albuquerque Area Southwest Tribal Epidemiology Center (AASTEC). At the NEC, Dornell and her colleagues developed a Navajo cancer work group, which she still co-leads, that evaluates risk factors for cancer using cancer registry data. It was from this work group that the first-ever Navajo cancer report was published. At the AASTEC, Dornell worked with more than 20 American Indian communities and learned how to collect tribal specific data covering chronic health information.
"I realized that I was telling stories with data," Dornell said, "I felt like pursuing a PhD could only strengthen these stories, along with getting the epidemiology and statistical knowledge to be able to build scientific evidence of health disparities among American Indian and Alaska Native communities, as well as help improve them."
Dornell began recruiting participants for her dissertation research in early January 2021. "When I submitted the grant, I envisioned I would do my recruitment and research from two hospitals on the Navajo Nation in Shiprock, New Mexico, and Fort Defiance, Arizona," Dornell described. "Since then, the Navajo Nation has experienced high rates of COVID-19. I had to rework the methods for my study setting. I intend to recruit participants using online channels and word of mouth."
"This grant will help me complete my dissertation and postdoctoral research, focused on improving stomach health among Navajo people," Dornell stated, "and further understanding the barriers to treatment and awareness of H. pylori infection in my tribe." Dornell is thankful for her family, friends, and dissertation chair, Amanda Phipps, and dissertation committee for being supportive and instrumental in doing this research, particularly during these unprecedented times.
"Evaluating risk factors for gastric cancer in the Navajo Nation is a really important project," shared Dr. Amanda Phipps, UW Epidemiology Associate Chair and Associate Professor, and Dornell's dissertation chair, "and the creativity and tenacity that Dornell has had to demonstrate in trying to move forward with her data collection in the midst of a global pandemic is notable in and of itself."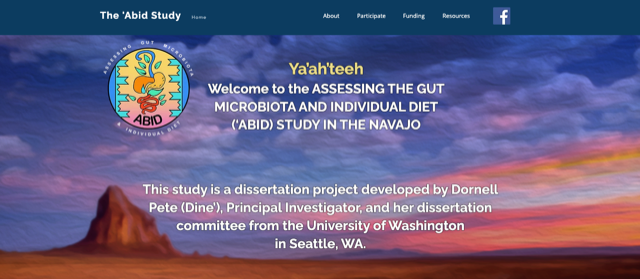 ---