News & Events
Cassie Atkinson-Edwards Joins UW Epi as Manager of Special Projects
The University of Washington (UW) Department of Epidemiology is excited to welcome Cassie Atkinson-Edwards to the team as Manager of Special Projects. Cassie will provide broad-based project management oversight across numerous department initiatives and priorities, in addition to serving as the lead for department events and implementing comprehensive community building activities.
Prior to this role, Cassie served as the Special Events Manager for the University of Washington College of Engineering. There, she produced a wide variety of events, including the College's largest annual K-12 outreach event, Engineering Discovery Days. Cassie also has extensive experience with project management, alumni and corporate outreach, and community building.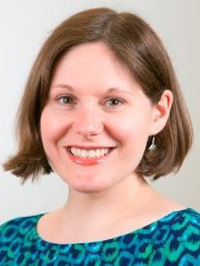 Cassie grew up in Minnesota and received her Bachelor of Arts in Classical Studies from Carleton College. She moved to Seattle in 2006 and has greatly enjoyed exploring the Pacific Northwest's mountains and beaches.
Cassie is excited to be part of a department that is doing such timely and important work. She looks forward to serving as a resource for the Epi community and eventually getting to know the staff, faculty and students in person.
In her free time, Cassie enjoys playing board games and trivia with friends, knitting, watching The Great British Bake Off, and traveling. She eagerly anticipates being able to put some of her travel plans into action when it is safe to do so.