News & Events
As telehealth abortion medication faces threats, research remains important to understanding access, affordability
While medication abortion with mifepristone has been around for more than two decades, access to this safe and effective way to terminate an early pregnancy grew during the pandemic with the rise of telehealth. Since the Supreme Court's Dobbs decision in 2022, which ended the federal constitutional right to abortion, medicated abortions provided via telehealth increased by 137 percent. As of December 2022, one in 10 medication abortions are facilitated through telehealth.
However, continued access to pregnancy termination drugs like mifepristone and misoprostol through telehealth may face future restrictions due to judicial challenges. Most recently, a federal appeals court ruled to restrict the number of weeks one of the drugs could be prescribed and eliminate telehealth access to medication abortion. A stay from the Supreme Court has prevented these restrictions from going into effect for the time being.
Research around the safety, access, and affordability of medication abortion is important to inform federal regulations of these drugs. Researchers at the University of Washington have been doing this work, and Masters of Public Health (MPH) students have been supporting this frontier of study through their practicum experiences.
"Abortion care is a pillar of overall sexual reproductive health care," said Dr. Emily Godfrey, a UW Medicine OB-GYN and family medicine doctor. "If you remove or criminalize a pillar, that affects every other aspect of sexual reproductive health care. Pregnancy-related health and maternal health in this country are in crisis: more people are dying in pregnancy than when I started medical school. MPH students are able to look at the data and figure out how to reverse these devastating trends we have in this country."
MPH students in the School of Public Health have been working with UW Medicine's Access Delivered Initiative, which studies medication abortion access in the United States. Led by Godfrey and Family Medicine Research Scientist Dr. Anna Fiastro, they've been learning how one service provider of telehealth abortion medicine called Aid Access has been trying to make the medications more accessible through a sliding-scale model. This research will continue to expand what is known about which patients can afford abortion services.
"We're really at the early stages in understanding how these services operate, who is using them, and their impact on broader abortion access in this country," Fiastro said.
One of the students who worked with Fiastro and Godfrey was Lyda Ebadani, an MPH epidemiology candidate and '21 alum and graduate staff assistant of the Public Health-Global Health major. Ebadani's practicum was to understand the affordability of Aid Access in California.
Even in states like California, where abortion remains legal and constitutionally protected, research indicates abortion access remains an issue. Some people can't afford an abortion, or they may not want to use their insurance because they may be on a shared plan and don't want the primary insurance holder to be alerted. Additionally, not all abortion clinics accept all insurance plans, so people may be sent elsewhere for an abortion, prolonging the time it takes for them to access services.
Ebadani analyzed a data set from users of Aid Access in California from March to December 2022. She found that about 23 percent of California patients who requested medication abortion from Aid Access were unable to pay the full service cost of $150 (Aid Access does not take insurance). The people who were least likely to be able to afford it were young people aged less than 20 years old.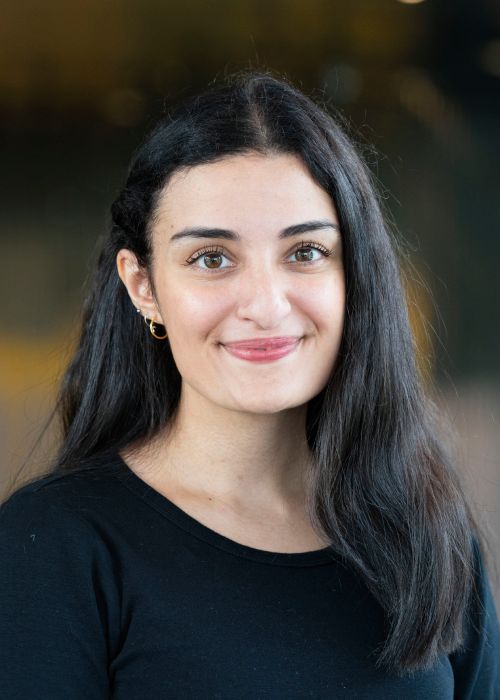 "That's really concerning because, as it is, adolescents and young adults have trouble affording reproductive healthcare in the United States, especially if they don't have a job or they are using their parents' insurance and they don't want to tell their parents they're pregnant," Ebadani said.
Aid Access charges $150 for medication abortion sent through the mail, which is significantly cheaper than receiving an abortion through a clinic, where the cost can be closer to $600. Still, the $150 can be cost prohibitive, which is why Aid Access offers a sliding scale. Their sliding scale requires an email exchange with the clinic to ask for a reduced price. The average price paid by people who asked for an adjusted rate was $68.
This is an area where the sliding-scale model could be improved, Ebadani said. Having patients report how much they can afford can be challenging and uncomfortable for individuals as they work to access basic healthcare. The price of the drugs are set by the drug manufacturer, making it important for service providers to find a price where they can still afford to operate, while making the drugs accessible.
Fiastro said this research can provide insight for telehealth medication service providers on what prices their patients might be able to afford, and may also lead to advocacy on the prices of health care drugs in the United States that providers pass on to their patients. It can also help states inform their insurance coverage policies.
"The fact that people are seeking out abortions and are unable to afford them means the regulatory landscape around insurance coverage in California is still not sufficient," Fiastro said.
The other practicum projects MPH students worked on with Fiastro and Godfrey looked at other abortion access questions across the U.S. One student studied access to telehealth abortion medication in five U.S. territories, where abortion is legal, but there are few abortion clinics. Another student studied advanced provision, where people buy abortion medications without being pregnant to have a stash on-hand just in case. The student found that it is often wealthier, white, and older individuals who do this compared to those seeking telehealth services while pregnant, likely because of affordability and less social stigma about the idea of abortion.
The team also studied how use of telehealth abortion services like Aid Access changed before and after the Supreme Court's Dobbs decision in June 2022. They found that the use of Aid Access did increase after the ruling. But some younger people who lived in states where abortion remains legal cited concerns that they couldn't use abortion medication because they thought it was now illegal. Fiastro said that speaks to the chilling effect that happened after the Dobbs decision, where some people incorrectly believed that the Court had ruled abortion illegal. Fiastro, who lives in California, remembers seeing billboards that went up around the state to help educate people that abortion was still legal there.
This fall, Fiastro will work on publishing the research the student team worked on. She said this was a great opportunity for MPH students to access and analyze data that is focused on cutting edge research.
"These are real people and real lives and researchers have a real responsibility to report it in a way that's ethical and meaningful, that you're having a positive impact on the world, and student researchers are able to learn what the limitations of real datasets are," Fiastro said. "That's what you learn from a practicum that you don't get in a class."
Medication abortion provided through telehealth has created more accessibility for patients across the country. Patients who used to have to take time off work, find childcare, and drive hundreds of miles to access an abortion clinic had the opportunity to connect with a provider online.
That's why the judicial challenges to medication abortion are upsetting to medical providers like Godfrey. Evidence shows that medication abortion is safe, successfully terminating pregnancies 99.6 percent of the time, with less than one percent risk of major complications. Godfrey and Fiastro recently ran a study finding that patients favor telehealth abortion services just as much, if not more than clinical facility care.
"In the long run, access to abortion is safer and it's less expensive than carrying an unwanted pregnancy to term," Godfrey said. "There is solid evidence to show that when people are forced to carry a pregnancy to term, they are more likely to experience medical complications, to stay in violent relationships, and to be poor."
Currently, 22 states ban abortion or restrict the procedure earlier in pregnancy than the standard set by Roe v. Wade, according to a New York Times analysis.
"Reproductive rights, if you can even call it that, are diminishing. It's more like reproductive privilege now," Ebadani said. "You want to make sure that anyone can bring children or choose not to bring children equally safely into this world. That's not a guarantee at this point, so that's why it's important to focus on this issue."