News & Events
Anna Larsen to study depression among pregnant Kenyan women
Congratulations to Anna Larsen, a doctoral student in the Department of Epidemiology, who was awarded an F31 predoctoral fellowship from the National Institute of Child Health and Human Development. This $89,000 award will support Anna with her dissertation work, which will evaluate depression and adverse birth outcomes among pregnant and postpartum women in Western Kenya.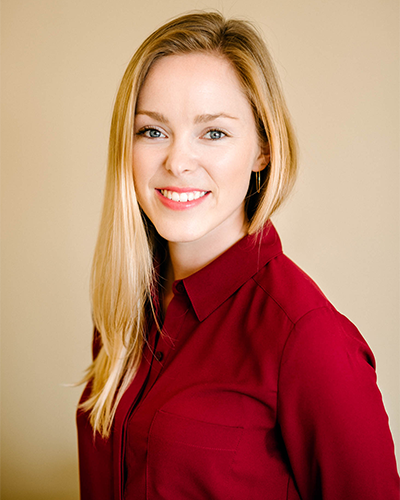 Previous research has found that pregnant and postpartum adolescents and young adults have a higher frequency of depression compared to adult women, potentially due to compounded hormonal changes from puberty and pregnancy. Little is known about depression among pregnant women in low- and middle-income countries (LMIC)—where it is more common for women to experience pregnancy during adolescence or young adulthood—and how depression may contribute to neonatal morbidity.
Under the mentorship of Professor Grace John-Stewart, Anna will be using data collected from the PrEP Implementation for Mothers in Antenatal Care (PrIMA) study, an ongoing cluster-randomized control trial in partnership with the Kenyatta National Hospital assessing two different PrEP delivery strategies for PrEP uptake and HIV-prevention outcomes among pregnant Kenyan women. Depressive symptoms among participants were documented at initial enrollment in pregnancy and two times after delivery.
By identifying the burden of depression and its relationship with birth outcomes in sub-Saharan Africa, Anna's findings may have important implications for addressing depression among mothers as a method to improve neonatal health outcomes.
"Closing the 'last mile' in neonatal health will take extension beyond conventional approaches, such as integrating depression screening into maternal and child health services to increase treatment and reduce negative neonatal outcomes related to depression," said Anna. "This research will help us better understand how to improve the interconnected health of mothers and their children."