News & Events
Amanda Phipps named Associate Chair of Epidemiology Department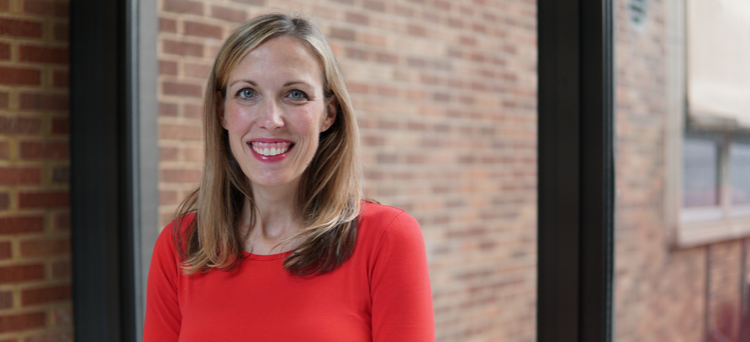 Associate Professor Amanda Phipps, Ph.D., MPH, has been named the new Associate Chair of the Department of Epidemiology, effective on October 1, 2019.
In her new role, Amanda will support the Chair, Professor Stephen Hawes, Ph.D., in developing and implementing the department's strategic vision, managing the department's faculty mentoring program, and strengthening collaborative relationships with partner institutions across the Seattle area – including the Fred Hutchinson Cancer Research Center (Fred Hutch), Harborview, and the Kaiser Permanente Washington Research Institute.
"Amanda has been a great asset to our department and I look forward to working alongside her. She is well known and respected for her research and has a joint appointment at Fred Hutch, so she is aware of the potential for impactful collaboration across institutions. As a long-standing instructor in our core Epi methods courses, Amanda is recognized as an outstanding teacher and engaged mentor for our graduate students." said Dr. Hawes.
Amanda has been a member of the Epi Department's faculty and an assistant member at the Fred Hutchinson Cancer Research Center since 2013 after completing her doctoral degree and a postdoctoral fellowship with both institutions. Her research focuses on the relationship between modifiable lifestyle factors (e.g., smoking, obesity, sleep) and cancer incidence and survival, specifically in subtypes of colorectal cancer. She also studies risk factors for the poor-prognosis triple-negative subtype of breast cancer.
Since 2017, Amanda has led the UW partnership program with Japan's Radiation Effects Research Foundation, through which she's been able to facilitate multiple student projects using a rich and valuable dataset of atomic bomb survivors.
Amanda has had a tremendous impact as an instructor and mentor to students in the department and the School of Public Health. As co-instructor for the Epidemiologic Methods I & II courses since 2015, and formerly, as the instructor for the Epi Seminar Series, Amanda plays a central role in the education of all epidemiology students who come through the department.
"I am excited about finding ways to grow and expand our engagement with our local partner organizations, where many of our faculty spend their time as part of our Epi community," said Amanda. "This Department has been my home for almost 14 years. It has given me so much and I'm looking forward to the opportunity to give back in new ways."