Profile Photo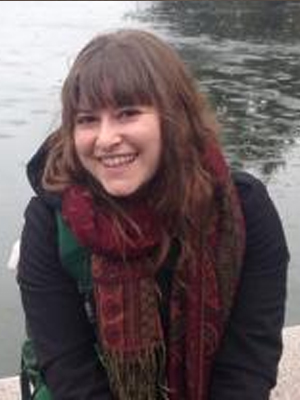 Hometown
San Diego, CA
Program
Epidemiology, MPH (MCH track)
Research Interest 
Family planning, reproductive health, HPV
What inspired you to pursue a career in maternal and child health?
As an undergraduate, I studied International Affairs and Global Health. Over time I started to realize that every paper I was writing dealt with women's rights, especially women's reproductive health rights. I decided to intern for a few domestic health-related non-profits, one of which provided me the opportunity to research abortion restrictions across the United States. I met many passionate and powerful women who inspired me to continue to work on these issues and to pursue my MPH.
What sparked your interest in public health?
I think I was always interested in public health, it just took me until college to learn that it was an official area of study. My dad is a child psychiatrist, so I spent a lot of my childhood discussing mental health disparities in the US and globally. I love to travel and learn about the world.  Thinking about the world through a public health lens provides a lot of insight into the ways that communities and individuals function and make decisions.
Where do you work and what do you do? 
For the past two quarters at UW I have been working as a Research Assistant for the Department of Global Health. The goal of my research project is to understand how family planning services are or are not integrated with HIV services across Kenya. My role in this project is to lead conference calls, code surveys we use for data collection, develop standard operating procedures, and provide administrative support as needed.
What is the most interesting project you've worked on in the MCH Program so far?
For my practicum, I am working on the Essentials for Childhood Initiative at the Washington State Department of Health (DOH), which is using the collective impact framework to work towards decreasing child abuse and neglect in Washington State. This project has given me the chance to learn about how the Department of Health functions and exciting new ways to look at sustainable MCH initiatives.
What do you like about living in Seattle?
I like that a beautiful mountain hike is only 30 minutes away and that I can wear a camping backpack to class and nobody thinks twice about it. I also love that I am currently at work, but that work means sitting in Storyville cafe in Pike's market with a salted caramel roll and a latte, while learning about exciting MCH challenges in Washington State! Compared to previous cities I have lived in, the work culture in Seattle is very flexible, and I love that.
What do you do in your free time?
I take yoga classes at the IMA during the school year, go on hikes with friends, go to dance church in Capitol Hill, eat a lot of delicious food. Seattle is filled with opportunities for adventure.