Profile Photo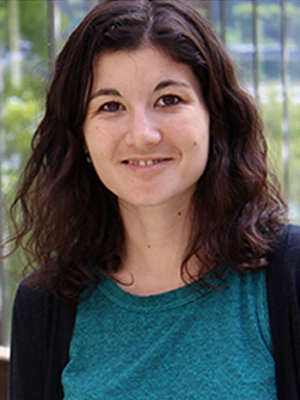 Program
Epidemiology, PhD
What sparked your interest in public health?
My interest in public health began with my Peace Corps experience in Senegal. I lived in a rural village there for two years as a health volunteer doing mainly health education. I became interested in reproductive health and wanted to learn more to be able to conduct research, so I came back to Seattle to do my MPH at UW. During my MPH, I connected with Scott McClelland, and I had the opportunity to work with him on his Lifecourse Study in Kenya. We investigated the association between menopause and unprotected sex in a cohort of high-risk HIV-positive women. Throughout this work and my coursework in Epi, I knew that I greatly enjoyed doing research.
And that led you toward your PhD?
I interned for a summer at Public Health-Seattle & King County and worked in the HIV/STD program. That experience brought me back to what I loved doing in Senegal, which was working with people. I decided that I wanted to be able to find a way to blend the applied and research side of Epi. For my PhD, I am able to do both under the mentorship of Carey Farquhar. I am looking at HIV partner services in Kenya and King County.  Assisted partner services (APS) are a public health strategy used to prevent the transmission of HIV by providing assistance to infected index cases in notifying their sex partners of exposure to HIV, testing them, and linking them to care. The goal of APS is to increase the proportion of people living with HIV who know their serostatus and can get linked to care and virally suppressed. 
How did you find your place in Epidemiology?
I really liked the problem-solving aspect of Epi and that you're able to make evidence-based conclusions. Growing up, I was always interested in puzzles. Epi was a route to solve puzzles that actually make an impact on a population.
You recently won the 2016 SPH Endowed Fellowship. What does that mean to you?
It means so much! I'll be using it to fund my educational expenses next year. I'll be working on a study in King County that investigates the impact of meeting sex partners through geosocial hookup applications (ex: Grindr) on the ability of Partner Services to notify partners. Along with this new project, I will be continuing my work on the APS analyses from a cluster randomized controlled trial in Kenya.  The scholarship will help fund me to do this APS research, and I am very grateful.
Can you share something about yourself that few others know?
I used to bike with a machete when I was in the Peace Corps because of a premonition from a clairvoyant woman in my village that there was a head hunter on our road. So, that was two years of pretty weird transportation!