,
University of Washington School of Public Health alumna Natalia Kanem (MPH 1990, Epidemiology) of Panama, was named Assistant Secretary-General and Deputy Executive Director (Programme) of the United Nations Population Fund (UNFPA). She was appointed by United Nations Secretary-General Ban Ki-moon and succeeds Kate Gilmore of Australia.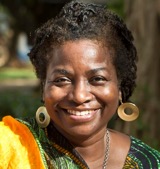 Dr. Kanem, with more than 25 years of progressive leadership experience in the fields of medicine, public and reproductive health, peace, social justice, and philanthropy, began her career with the Johns Hopkins and Columbia University schools of medicine and public health.  She is the former Representative for West Africa at the Ford Foundation where she funded pioneering work in the areas of women's reproductive health and sexuality.  She later served at the Foundation as Senior Director in the Office of Management Services, and as Deputy Vice President, focusing on global programs to bolster peace and social justice.
Dr. Kanem also served as founding president of ELMA Philanthropies Inc., a private institution promoting health and education for African children.  She was a Senior Associate of the Lloyd Best Institute of the West Indies, a non-profit, independent entity dedicated to development in the Caribbean.  Since 2014, Dr. Kanem has served as UNFPA Representative in the United Republic of Tanzania. She brings expertise in program implementation, advocacy, and strategic planning, as well as experience building strong local, national, international and donor-partner alliances.
Dr. Kanem was the University of Washington School of Public Health's 2007 Distinguished Alumnus Award recipient.