,

Tuesday, January 17, 2017
Two Epi students have received scholarships from the Tobacco Studies Program to pursue research on the impact of tobacco on public health in order to develop the prevention, control, and treatment workforce.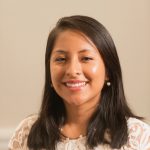 Katherine Garcia-Rosales is a first year MPH student. Her research interest includes tobacco control and substance abuse research with a focus on global health. She recently worked at the Center for Substance Abuse Research working on the National Drug Early Warning System project that tracks emerging drug issues in the US. Currently, she is a Research Program Manager at El Centro de la Raza, developing their CBPR Community Needs Assessment project that is assessing the needs of the Latino population in Seattle and South King County, WA. Her long-term goals are to research emerging tobacco issues, such as the rise in the use of electronic cigarette, and how it is disproportionately affecting different populations.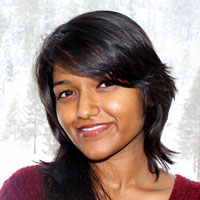 Manali Vora is a second year MPH student. Currently, she is working on a systematic review of Tobacco Harm Reduction (THR) literature with the Center for Tobacco Control Research and Education (CTCRE) at the University of California San Francisco (UCSF). This project largely focuses on evaluating the tobacco industry's role in the acceptance of the harm reduction concept in tobacco control research community. For her thesis, Manali will be working with Fred Hutchinson Cancer Research Center on assessing the difference in survival among oral cancer (a tobacco-related cancer) patients based on immune gene expressions in their tumor samples. Such research will help support the development of immunotherapy for oral cancer patients and reduce tobacco-related morbidity and mortality.