,
Faculty from the Department of Epidemiology at the University of Washington's School of Public Health will be awarded $600,000 by the Public Health - Seattle & King County Best Starts for Kids initiative to investigate ways for improving adolescent vaccination coverage in King County.
The grant money, distributed over three years, will help to establish the Best Starts for Kids Adolescent Immunization Learning Collaborative, a partnership between the University of Washington's Northwest Center for Public Health Practice and the Departments of Epidemiology and Pediatrics.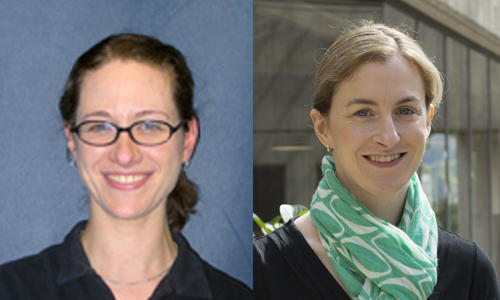 "Adolescent immunization coverage, especially with the HPV vaccine, is suboptimal in the U.S., and King County is no exception," said Rachel Winer, Department of Epidemiology associate professor and co-principal investigator of the project. "The aim of the collaborative will be to engage community-based partners in evidence-based quality improvement activities focused on improving vaccination coverage."
Until recently, public health immunization programs have focused on infant and early childhood immunizations, with little attention given to adolescents. Over the past ten years, adolescent vaccination has emerged as a public health priority following the introduction of the HPV vaccine. As of 2016, 57% of 13-17 year old King County adolescents had initiated the HPV vaccine series and only 33% completed all three doses. MCV (meningitis) and Tdap (tetanus, diphtheria, and pertussis, or whooping cough) vaccination coverage is less than 80%.
Barriers to adolescent vaccination exist on several levels: limited understanding of vaccine benefits, concerns about pain or side effects, misconceptions about vaccines, and parental concerns about safety, efficacy, and sexual behavior. In underserved populations, lack of awareness of vaccine-preventable diseases and vaccine benefits pose additional hurdles, as does language and cultural barriers. Additionally, healthcare providers may lack the ability to make strong recommendations for vaccinations for a number of reasons including inadequate knowledge of the risks and benefits, personal beliefs, or insufficient electronic reminder systems.
The collaborative seeks to build an infrastructure for quality improvement activities to increase vaccination coverage, measure performance of those activities, and develop tools to support sustained healthcare provider engagement in adolescent health outcomes.
"We are excited by the prospect of working to bring about change in healthcare practices to improve adolescent immunization rates in our own county," said Janet Baseman, Department of Epidemiology associate professor and principal investigator of the project.
The Best Starts for Kids: Adolescent Immunization Learning Collaborative award seeks to meet the health needs of youth by promoting preventive healthcare with an emphasis on identifying and addressing disparities in coverage while promoting overall uptake in King County.
Baseman and Winer hope this work will establish a solid basis for ongoing improvements by the Best Starts for Kids program throughout King County.