,

Tuesday, September 26, 2017
The earliest American Indians lived on what they could hunt and forage. They had an active lifestyle and a nutrient-rich diet. But much has changed since then.
 
Beginning in the 17th century, the federal government began relegating American Indians to reservations in remote pockets of the U.S., far from their homelands and their original sources of food. Diets based on hunting, gathering, and gardening have since been replaced by highly processed foods. Instead of supermarkets, grocery stores, and farmer's markets, many communities are served by convenience stores.
 
As a result, American Indians suffer disproportionately from chronic diet-related ailments, such as hypertension and diabetes.
 
How can these people return to the health they once enjoyed? Dr. Amanda Fretts, Assistant Professor in the Department of Epidemiology at the University of Washington School of Public Health, is exploring that formula with her team in a pilot study called the Healthy Food, Healthy Families Feasibility Study.
 
We sat down with her to learn more.
 
What can you tell us about the pilot study?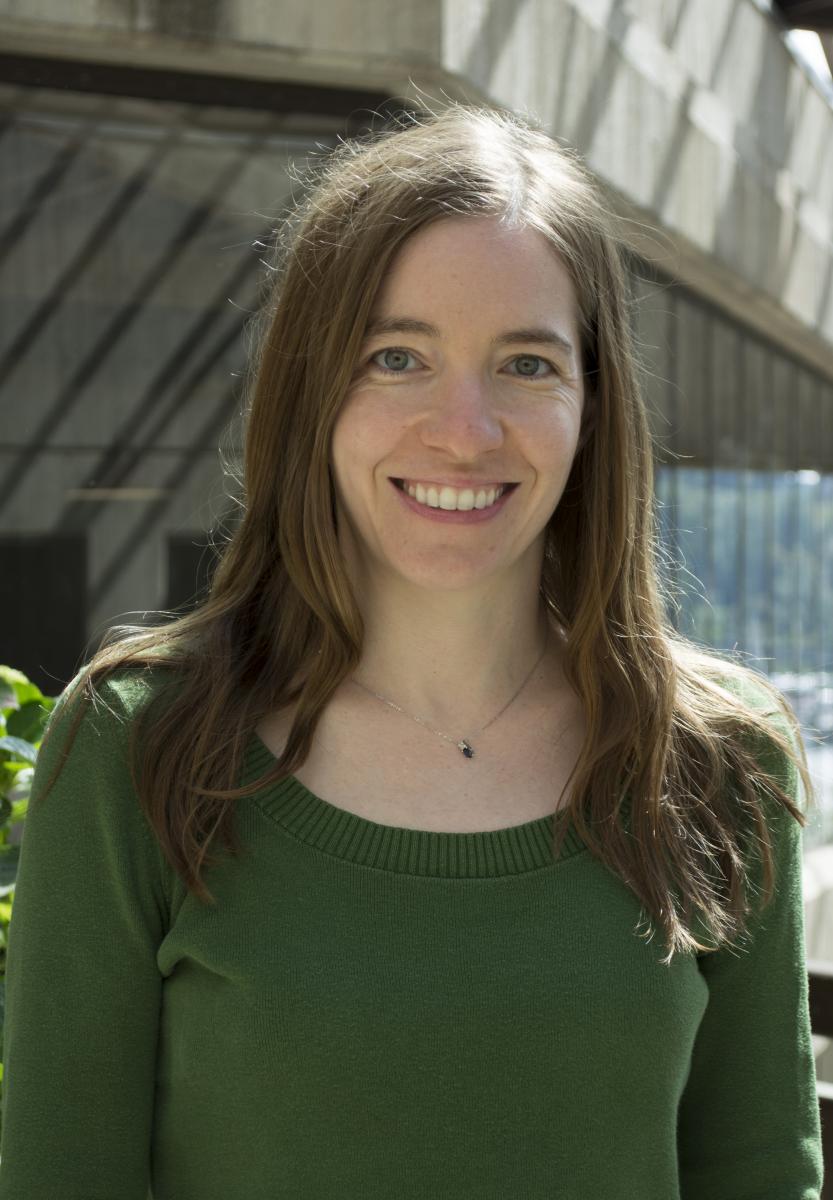 I'm working with a tribal community in the north-central United States to better understand the barriers and facilitators to eating healthy for school-aged children and their families. The burden of obesity, diabetes and cardiovascular diseases in this community is very high, even among adolescents and young adults, so it's important to understand risk factors for these diseases to develop community-appropriate and targeted prevention programs.
 
We focused on primary household shoppers with school-age children. If you start intervening around middle-age, it can be too late for disease prevention as many people may have already developed diabetes. At the start of the project, we conducted a series of focus groups and key-informant interviews with community members - tribal leaders, family members, grocery store managers, the food bank manager, and several nutritionists. We really wanted to get a good sense of what the barriers and facilitators to eating healthy were in this community to inform the development of an obesity and cardio-metabolic disease prevention intervention.
 
What did you discover?
 
A lot of different things came up. The only large supermarket in the area is about a two hour drive from the town-center of the reservation. Many people have limited ability to get there, especially since many don't have cars. The community is very large, covering about 8,000 miles. The reservation is the size of Connecticut essentially. Most community members shop at whatever store is closest to them, but that could actually be quite far away. As we were particularly interested in school-aged children, we learned a lot about nutrition programs available in local schools. There is a discordance within school programs across schools. Most have a school lunch program, a snacks program, and a breakfast program, but the quality of food items kids are given varies, depending on the funding stream. Sometimes healthy food options are available, often not. Families also struggle with budgeting for food on limited incomes. Many families rely on the SNAP program — the Supplemental Nutrition Assistance Program (the revamped food stamps program) — and have a difficult time making dollars for food stretch for the entire month. Budgeting skills are part of this, but also the high cost of fresh foods at some stores makes it challenging to eat healthy.
 
It sounds like you have a lot of different activities to pilot.
 
We're trying to work collaboratively with the local grocery stores and figure out ways to improve diet that are addressing more contextual issues. There are some national diet education programs that tell people that they need to eat more fruits and vegetables and less sugar-sweetened beverages. These programs pay minimal attention to understanding the contextual barriers to eating healthy, and without a better understanding of contextual and social factors that influence diet, educational interventions are not going to be successful.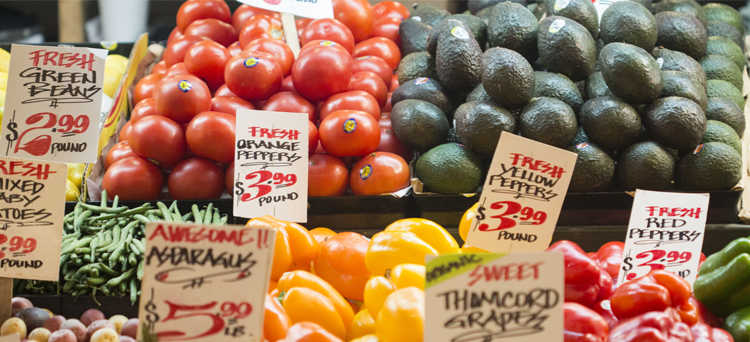 Does confusion seem to remain about what is healthy and what is not?
 
Most people know that fruits and vegetables are healthy and that soft drinks are not. However, the food industry is quite creative, and there is some confusion about the nutrition quality of some items deemed healthy. For instance, there are yogurts now that have as much sugar in in a single serving as a can of coke. We're working on creating some nutrition and recipe cards so that people can learn more about the quality of some prepared food items and to cook healthfully at home.
 
It seems like access is the issue there.
 
Access is an issue for some. The USDA's Thrifty Food Plan serves as a national standard to determine cost of a healthy diet for a family of 4 for one week. There is a well-utilized grocery store survey that uses the Thrifty Food Plan to estimate the cost to purchase all food items for a week in order to consume a minimally nutritious diet. The premise is that there are 68 basic foods needed to feed a family of four for a week.
 
We surveyed all the grocery stores within 100 miles of the reservation to figure out the cost to feed a family of four a nutrition diet for a week and whether those foods were even available. Although there were 30 stores selling food within 100 miles of the heart of the reservation, most were convenience stores with very limited healthy food items available. Of the 11 grocery stores, you could get 98% of the market basket items. There are healthy foods available if you can get to a grocery store.
 
How did you get connected with the American Indian community?
 
I'm Mi'kmaq (Eel Ground First Nation). Much of my family and many friends suffer from type 2 diabetes. When I came into public health, I was really interested in learning about risk factors for Type 2 diabetes, particularly in American Indian communities. I did my master's and PhD program in epidemiology at UW. My master's thesis and dissertation focused on better understanding the associations of a healthy lifestyle — including  physical activity and diet — on incident type 2 diabetes in the Strong Heart Study, a study of cardiovascular disease and its risk factors in 12 American Indian communities in the United States.
 
What kind of access does your family have to healthy food?
 
Access is similar to this community. Grocery stores have limited selections and many are expensive. Most people stock up on staples maybe once a month. My parents, grandparents, and aunts and uncles all lived very close to each other and did a lot of gardening and canning. We ate well.
 
What's next for the pilot?
 
We plan to continue this work as a large R01 grant. We'd like to have a full-fledged randomized trial to test the effect of a comprehensive healthy diet promotion intervention in this community. Designing interventions in resource-limiting settings is challenging. However, there's a lot of good work to be done. I'm excited to continue working with this community.