,

Thursday, November 2, 2017
For a public health program to function optimally, epidemiologists in health departments collect metrics to assess what worked and what didn't. This framework for monitoring and evaluation links program performance to health outcomes and is integral to improving community health. Yet many epidemiologists have never had formal training on how to measure a program's effectiveness.
A new course sponsored by the University of Washington Public Health Capacity Building Center (PHCBC) will teach HIV/STD epidemiologists working in U.S. public health departments how to evaluate whether interventions are reducing the rate of HIV and STDs in their communities.
Christine Khosropour, assistant professor of epidemiology at the UW School of Public Health, routinely consults epidemiologists from health departments.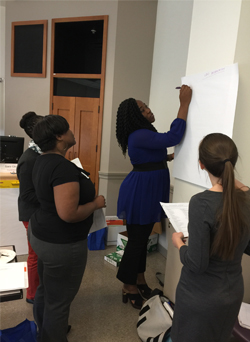 "Through conversations, we noticed that program evaluation came up over and over again as an issue area," said Khosropour. "We saw an opportunity to develop a course for these epidemiologists who were looking for formal training to measure the success or gaps in their health programs."
After months of planning and developing a curriculum, Khosropour and her colleague Sara Glick (PhD '10), a research professor at the UW School of Medicine, requested applications for PETE, the Program Evaluation TA Event, and on September 13, the class came together for the first time for a two-and-half day training.
The course brought together 16 participants from 13 health jurisdictions to provide them with the background and tools needed to conduct quantitative evaluations of their jurisdiction's existing programs related to HIV/AIDS prevention, care, and intervention.
"The course was open to master's-level epidemiologists working in state and local health department HIV/STD programs. These are the folks who more and more are being asked to conduct program evaluations," Khosropour said.
In their applications the participants were asked to identify a program evaluation question of importance to their local jurisdiction. With these questions in mind, participants were taught how to identify the best methods and metrics to evaluate their program; how to identify data sources; how to analyze the data collected for evaluation; and how to present and disseminate the findings. On the last day of the course, participants were asked to present how they plan to answer their evaluation question based on their new skills.
Khosropour says the real outcome of this training remains to be seen, but the students will reconvene virtually in November to share their progress. Several attendees requested a one-on-one follow up as their program evaluation project gets rolled out.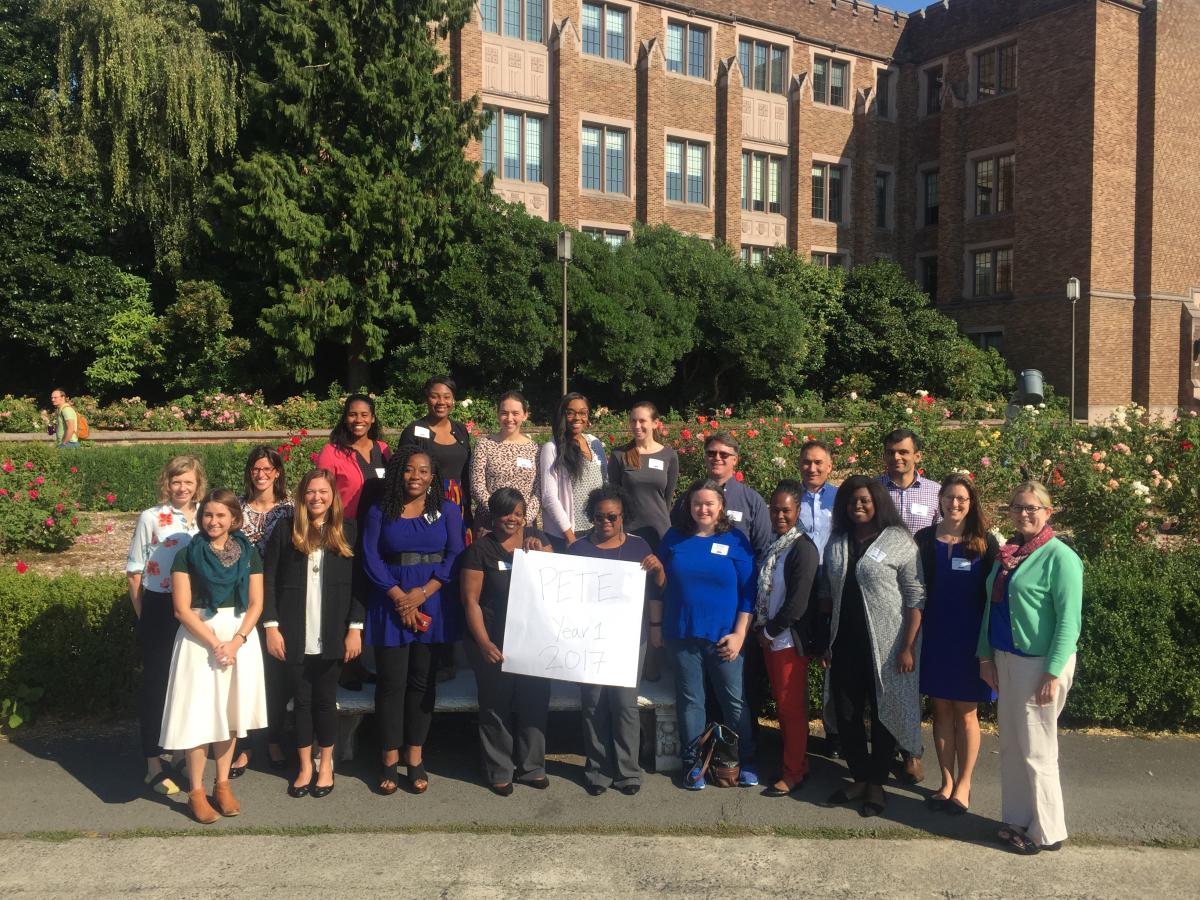 Given the positive feedback from this pilot course, UW PHCBC is planning to offer two more courses like this one next year. They plan to open it up to public health jurisdictions beyond the 24 health departments the center currently supports.
Additionally, Khosropour hopes to put together different training that will serve as a refresher in biostatistics to help epidemiologists have quantitative data to help support their observations and reinforce their conclusions.
"We hope that this short course will continue to provide epidemiologists working in health departments with the knowledge and confidence to conduct program evaluations in the local health jurisdiction," Khosropour said, "ultimately improving their health department's HIV and STD prevention and care activities."