,

Tuesday, December 27, 2016
Victoria Holt, chair of the Department of Epidemiology, will retire from the University of Washington effective August 1, and will serve as chair until that date. Her departure will mark more than three decades of service to the department and School – first as a graduate student and then as a member of the faculty.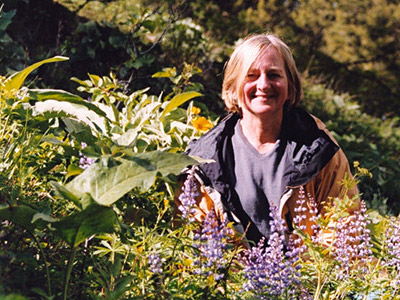 "Under Victoria's leadership of the Department of Epidemiology, she has charted a course for departmental success, recruited important new faculty, and launched new courses to better prepare students for real-world public health challenges," said Joel Kaufman, interim dean of the UW School of Public Health. "This has included timely updates to the graduate educational program and an expanded set of offerings to undergraduates. These popular new classes will introduce students to the importance and excitement of public health.  Victoria also pursued a vision of offering more public health practice including new opportunities that give graduate students hands-on experience conducting outbreak investigations and disease surveillance for local health departments."
Other accomplishments include creating a strong departmental leadership team, achieving financial stability and improving internal and external communications, Kaufman said. Holt was named interim chair in February 2015, replacing long-time chair Scott Davis, before assuming the post permanently later that year. She has been a faculty member since 1991 and is a double alumna of the School, having earned her MPH and PhD in Epidemiology at SPH. Over her career she has been a sought-after mentor and teacher.  She also has a BSN in Nursing and a BS in Psychology from the UW, giving her four degrees from the University.
A first-generation college student, Holt's career also includes stints as a nurse and a mental health specialist. Her research interests focused on reproductive epidemiology and intimate partner violence, and she took part in landmark research that found women who had experienced violence and had obtained permanent protection orders were less likely to experience physical abuse. It was one of the first population-based studies of its kind.
"I am deeply grateful for Victoria's vision and dedication to fostering an environment of excellence that honors the rich and outstanding tradition of the Department," Kaufman said. "We will have the opportunity to appropriately celebrate her career over the months to come. In the meantime, I will be reaching out to department leaders, faculty, staff and students to get input for a plan to choose a successor and to ensure a smooth leadership transition. The department is on firm footing and Victoria has helped lay the foundation for an outstanding future."