,

Wednesday, February 8, 2017
Sixtine Gurrey will be joining the Department of Epidemiology staff as a Communications Specialist to contribute to their growing communications team. Sixtine received her Bachelor's Degree in Journalism and French from the University of Florida in 2012. Since graduating, she has dedicated much of her professional career to exploring the impact of storytelling through digital and traditional communications.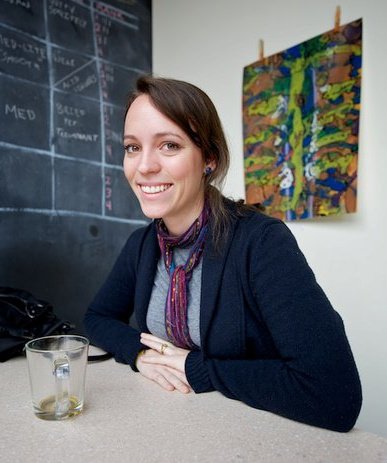 She has worked as a journalist for a local paper in South Florida and as an assistant producer for France 24, an internationally broadcast news station based in Paris. Later, Sixtine joined the University of Florida's University Relations team to help manage the University's social media campaigns and produce digital content that would create a stronger sense of community among students, faculty, staff, and alumni. 
Sixtine moved to Seattle a little over two years ago where she has spent most of that time as a communications specialist for a small agency called Aggregate. There, she consulted the Robert Wood Johnson Foundation—and other nonprofits and public health foundations—on their communications strategies. This work has led her to discover a passion for public health. She's hoping to get her MPH in the next couple of years.
Sixtine is originally from France, but spent most of her childhood living in South Florida. Sixtine loves a good story where she can find one: at the movies, in a local art gallery, or at a neighborhood coffee shop. This spring she'll be training with the Washington Alpine Club to summit Mount Baker in June.