Cervical cancer screening is low resource settings
Sharon Greene
PhD Student, Epidemiology
Sharon Greene, a PhD student in epidemiology, recently returned from Nairobi, Kenya after a year working on her dissertation under the mentorship of Dr. Michael Chung, a professor with a joint appointment in the Department of Epidemiology and Global Health and the Executive Director of the Treatment, Research, and Expert Education (TREE) program at UW. In Kenya, the TREE program has partnered with Fred Hutchinson Cancer Research Center, International Agency for Research on Cancer, Coptic Hospital, and Kenyatta National Hospital in several cervical cancer screening and treatment studies among HIV-infected women. We sat down with Sharon to learn more.
Which cervical cancer screening study are you involved with?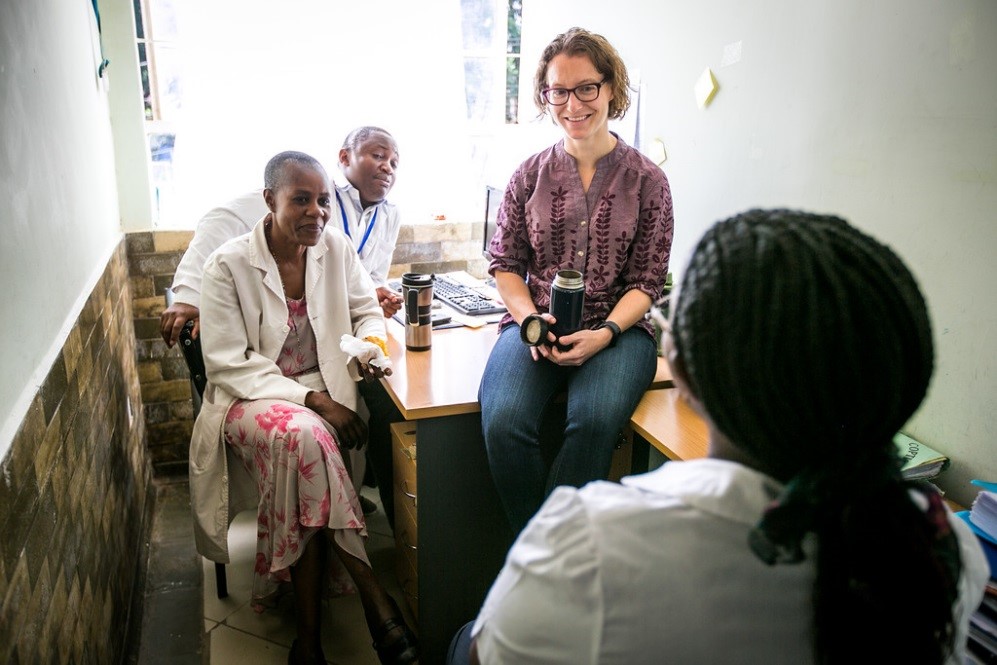 We're looking at the intersection of HIV and HPV. Cervical cancer is one of the leading causes of cancer mortality among women. We also know that HIV is closely linked with cervical cancer. Compared to HIV-uninfected women, HIV-infected women are more likely to acquire HPV, the necessary cause of cervical cancer, and are at higher risk of developing cancer. 
In many resource-constrained settings, the WHO and ministries of health have recommended that women should be screened for cervical cancer using a screen-and-treat approach with visual inspection with acetic acid (VIA). It's a vinegar solution; it's low technology and inexpensive to implement in the field. That procedure would be followed by treatment with cryotherapy (a nitrous oxide procedure to remove a lesion) for women who screen positive. We wanted to know how that compared to the standard of care in the U.S., which is a Pap smear every year or HPV testing. If VIA is the recommendation for all women, we wanted to know if it is appropriate and suitable for HIV-infected women. The initial study compared VIA to both Pap smear, VIA, and gold standard colposcopy-directed biopsy and we reported that VIA is an appropriate screening tool regardless of HIV status.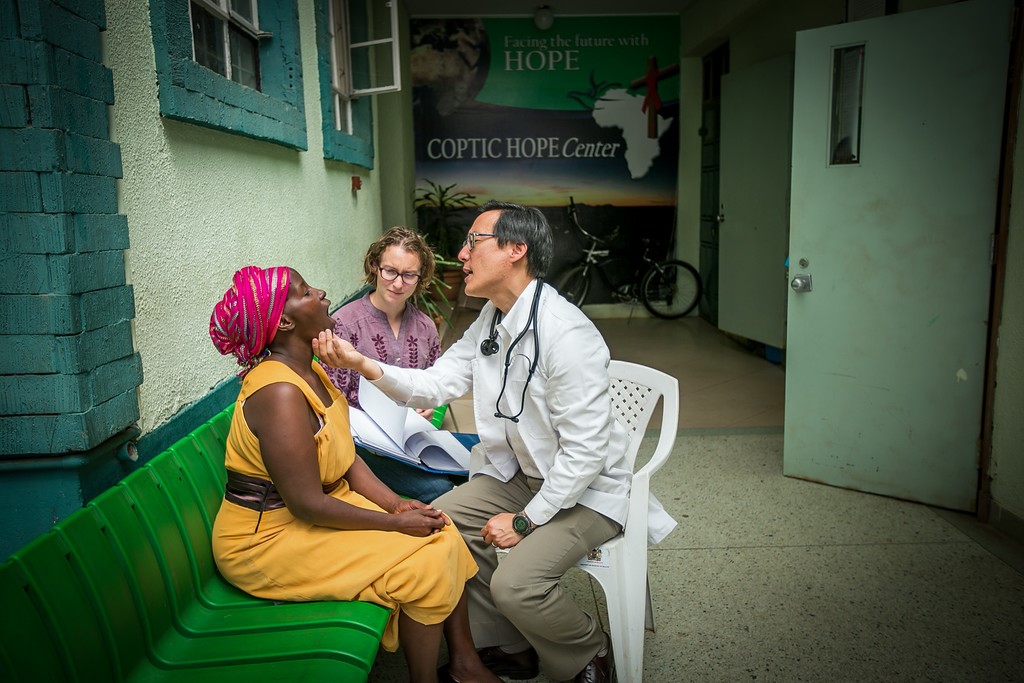 The next logical step was to determine whether these same HIV-related factors might affect cervical cancer treatment outcomes. In a resource-constrained setting, the typical treatment is cryotherapy, but how does that compare that to other treatments widely used in the US, which include a procedure called electrosurgical excision procedure (LEEP), which essentially slices out the unhealthy tissue. We designed a randomized trial at the Coptic Hope Center in Nairobi to compare the two procedures on the recurrence of pre-cancerous lesions among 400 HIV-infected women over 2 years of follow-up. We also examined the effect of these cervical treatments on HIV shedding from the cervix. Cryotherapy and LEEP remove pre-cancerous lesions, but they also damage the cervix in the process. The resulting inflammation may lead to increased HIV shedding thus putting uninfected sexual partners at risk for HIV transmission. Currently, we are wrapping up follow-up in the clinical trial and will be finalizing analysis over the next year.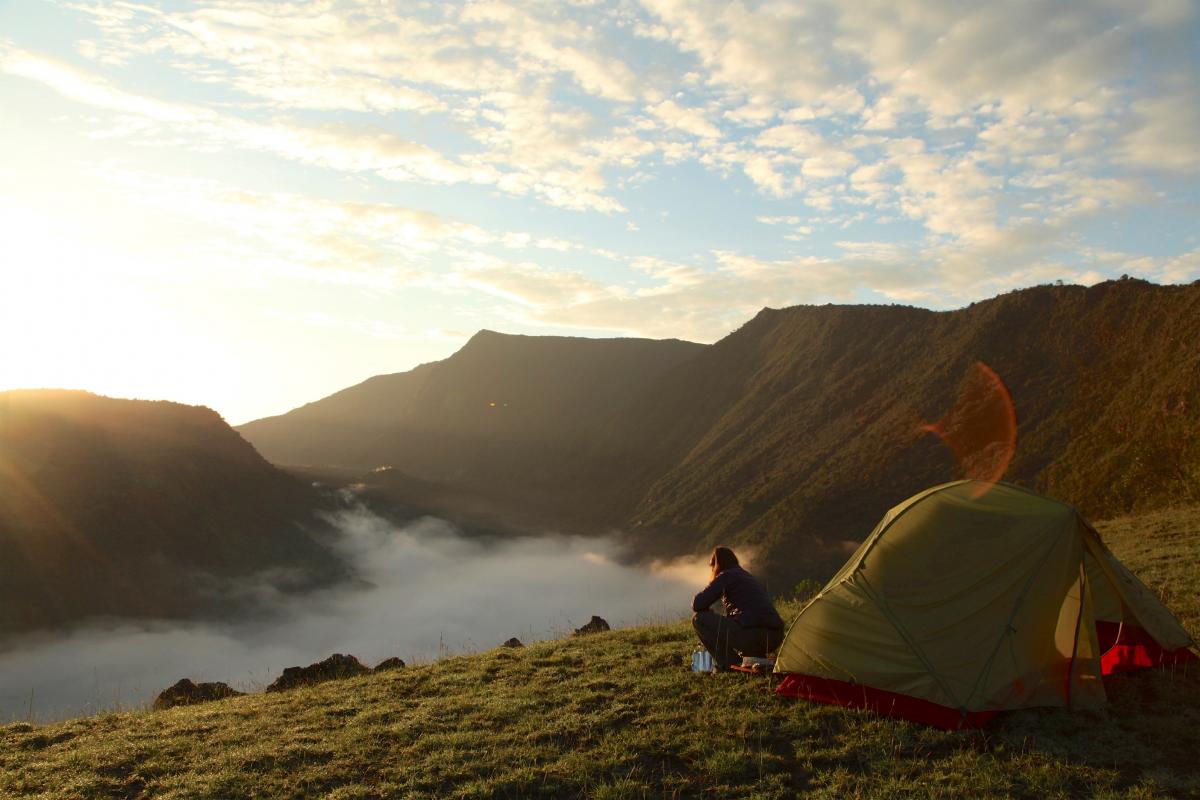 You were in Kenya for this project for a little over a year. What was that experience like?
Kenya is on the coast of East Africa and also lies within the Great Rift Valley with volcanoes and mountains and savannahs with wildlife – it has every ecosystem imaginable. It's a paradise to play in!
Did you have time for fun while you were there?
I had balance between working long hours and finding time to explore. I hiked 10 mountains in 12 months, including Mount Elgon. Mt. Elgon is notable because Kitum Caves are located in the National Park. Some of the first known cases of Marburg virus were traced back to Kitum Caves. It was an epi pilgrimage, of sorts.
I also did a lot of diving on the coast, did the requisite safari during the migration, and went gorilla trekking in Rwanda.