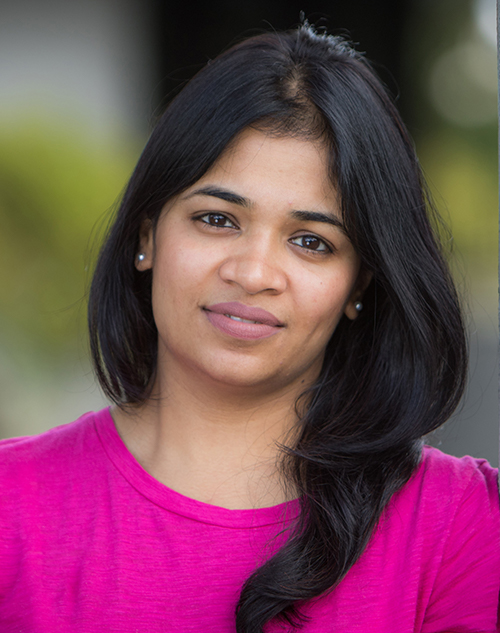 Affiliate Assistant Professor, Epidemiology

Education
PhD
International Health, Johns Hopkins University, 2011
MSc
Nutrition, Delhi University (India), 2003
BSc
Nutrition, Delhi University (India), 2003
Dr. Aggarwal is a Nutritional Epidemiologist. A graduate in International Health from Johns Hopkins University, she is particularly interested in examining underlying drivers of food choices and dietary intakes across high and low/middle income countries. She is interested in identifying strategies to address barriers to healthy eating. She is a leading member of the food environment research team at the Center for Public Health Nutrition at UW, and an active member of the Food Environment Working group led by The London School of Hygiene and Tropical Medicine in the UK – an Initiative to conceptualize and expand the food environment research to low and middle-income countries.

Dr. Aggarwal brings expertise and extensive experience in implementing multimillion dollar epidemiological research studies, fostering interdisciplinary and multi-institution collaborations, development of study instruments and protocols, statistical data analyses, and developing peer-reviewed publications for well renowned journals.
Research Interests
Dr. Aggarwal's current research brings economic and geographic dimensions to the field of nutrition epidemiology. She is focusing on: a) interactions among socioeconomic, psychosocial, and environmental drivers of food choices and their collective impact on diet quality; b) developing novel methods to characterize food environment across high and low/middle income countries in relation to malnutrition; c) leveraging latest technologies to assess diets and health behaviors, and d) cultivating the concept of nutrition resilience in the United States.
Teaching Interests
Dr. Aggarwal actively serves as an instructor for Nutr 400/500 courses. She also serves as a guest speaker for graduate and undergraduate Nutrition courses, and at scientific conferences and workshops. She also serves on MPH Thesis Committee.
Publications
In The News
eScience Institute: Data Science (applications now open for courses)
UW School of Public Health News, 11/20/2019
UW research finds that demographics determine our diet, but how we shop can change the ways stores stock
The Daily, 02/19/2019
How meal delivery kits represent an 'exciting prospect for the future of food'
National Post, 08/09/2017