Rankings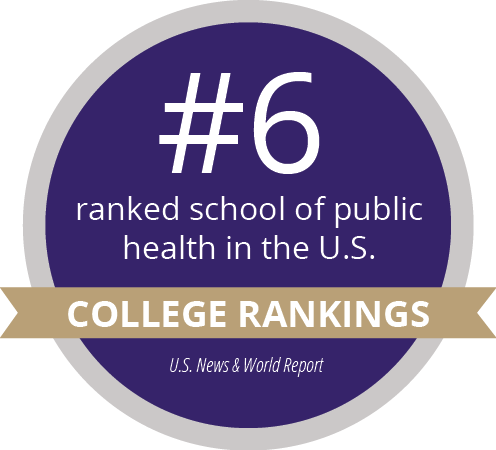 The School of Public Health ranked sixth in the nation in the most recent US News & World Report survey of graduate schools of public health, and third among publicly funded schools of public health.
Students Enrolled in 2017
180 total
New Students in 2017
45 MPH and M.S. students and 20 Ph.D. students
Faculty
57 core, 58 adjunct, 40 affiliate, 14 clinical and 23 emeriti faculty 
Graduate Degrees Offered
Master of Public Health (MPH), Master of Science (MS), Doctor of Philosophy (PhD)
Graduate Certificate Programs can provide focused training for both degree and non-degree students.
Partner Centers & Institutions
Fred Hutchinson Cancer Research Center, Group Health Research Institute, Center for AIDS and STD Research, Harborview Injury Prevention and Research Center, and more.