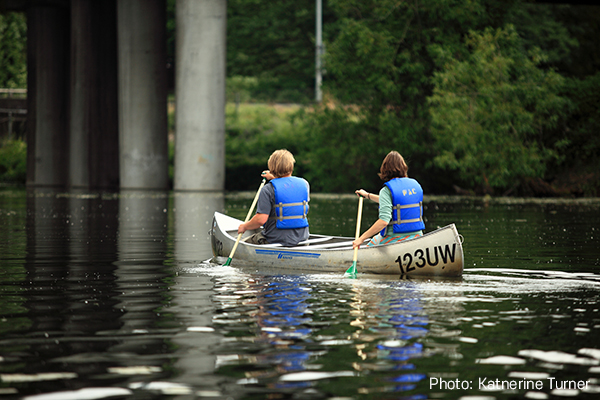 Here in Seattle, you'll find a mixture of big city sophistication and offbeat character. Along with its quirky neighborhoods and enthusiasm for the outdoors, Seattle is also unmatched for professional and service-learning opportunities. 
We think you'll love living and learning here.
Real-World Opportunities
With so many esteemed scientists and health organizations in the local area, there are countless opportunities to make meaningful connections. Depending on your area of interest, you could work with faculty at Fred Hutchinson Cancer Research Center, Group Health Research Institute, Seattle Children's Hospital, U.S. Department of Veteran's Affairs, and other local and regional health organizations. 
Learn more about Epi Student Research & Projects.
A Beautiful Setting
Gorgeous views of Lake Washington and Mount Rainier in a lively city setting make UW's campus one of the most beautiful in the nation. SPH and the Department of Epidemiology are located on the south side of campus, right next to UW's top-ranked Medical Center. Campus is minutes to downtown, bike trails, kayak rentals, and several parks, including the 230-acre Washington Arboretum.