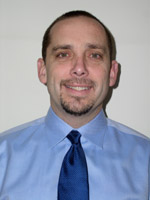 Clinical Associate Professor, Medicine - Allergy and Infectious Dis.
Clinical Professor, Epidemiology

Education
MD
Medicine, Stanford University, 1989
MPH
Public Health, Johns Hopkins University, 1991
MA
Tufts University, 2010
When I am not at work, I enjoy pending time with my wife and family, physical fitness, travel, music, spectator sports, and getting away from the city out into nature.


Dr. Spitters is board certified in General Preventive Medicine/Public Health and has served as Medical Director of the Public Health Seattle & King County Tuberculosis Clinic at Harborview Medical Center since 2003.

He also serves as tuberculosis control officer for Snohomish, Island, Chelan and Douglas Counties, is the health officer for Yakima and Klickitat Counties, is a medical consultant to the communicable disease control program in Pierce County, and is a medical consultant to the National Tuberculosis Program in Suriname.

Dr. Spitters is an Associate Clinical Professor of both Infectious Diseases and Epidemiology at the University of Washington Schools of Medicine and Public Health, respectively. He also is a lecturer and medical consultant for the Curry International Tuberculosis Center at the University of California San Francisco. Dr. Spitters has served in various capacities in state and local public health agencies in Washington State for 20 years.

He earned his medical degree at Stanford University and completed a masters of public health during his preventive medicine residency at Johns Hopkins School of Public Health. Dr. Spitters also earned a master of arts in international affairs in 2010 from the Fletcher School of Law & Diplomacy at Tufts University.


Links
http://www.kingcounty.gov/healthservices/health/communicable/TB.aspx
http://www.currytbcenter.ucsf.edu/index.cfm





Research Interests
Diagnosis, treatment and epidemiology of tuberculosis and other communicable diseases; economics of drug development and intellectual property
Teaching Interests
Tuberculosis, other communicable diseases, general public health practice
Publications
Person A, Spitters C, Patrick G, Wasserman C, Vander Kelen P, VanEenwyk J, Gilboa S, Kucik J, Sorenson R, Ailes E, Stahre M. Investigation of a Cluster of Neural Tube Defects—Central Washington, 2010-2013. MMWR 2013;62(35):728.

López de Castilla D, Rakita RM, Spitters CE, Narita M, Jain R, Limaye AP. Short course isoniazid plus rifapentine directly observed therapy for latent tuberculosis in solid organ transplant candidates. Transplantation 2014;97(2):206-211.

Horne DJ, Narita M, Spitters C, Parimi S, Dodson S, Limaye AP. Challenging issues in tuberculosis in solid organ transplant recipients. Clinical Infectious Diseases 2013; 57(10):1473–82.

Horne D, Spitters C, Oren E, Johnson C, Narita M. Experience with Rifabutin Replacing Rifampin in the Treatment of Tuberculosis. International Journal of Tuberculosis and Lung Disease 2011; 15(11):1485-1489.

Iramain R, Lopez-Herce J, Coronel J, Spitters C, Guggiari J, Bogado N. Inhaled Salbutamol Plus Ipratropium in Moderate and Severe Asthma Crises in Children. J Asthma 2011;48:298-303.

Horne D, Spitters C, Oren E, Johnson C, Narita M. How soon can smear positive tuberculosis patients be released from inpatient isolation? Infection Control and Hospital Epidemiology 2010;31:78-84.